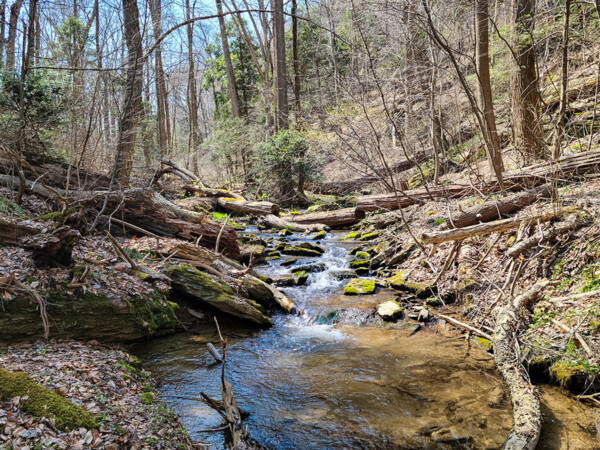 Timing its announcement to coincide with Earth Day, the Lancaster Conservancy said today it has acquired 270 acres of land in southern York County for a nature preserve, which it is naming for the Reist family, its owners for more than a century.
The Reist Nature Preserve borders the Susquehanna River in Lower Chanceford Township. It lies within the state-designated Susquehanna Riverlands Conservation Landscape, for which the conservancy is the community lead.
It is across the river from several of the conservancy's Lancaster County properties, including Reed Run, Tucquan Glen and Pfyfer and, with its acquisition by the nonprofit, becomes part of a corridor of protected land more than 1,000 acres in extent.
"Large wooded parcels of privately owned land are rare," conservancy President Phil Wenger said in a statement. The conservancy, he said, is "blessed" to be charged with safeguarding the land in perpetuity.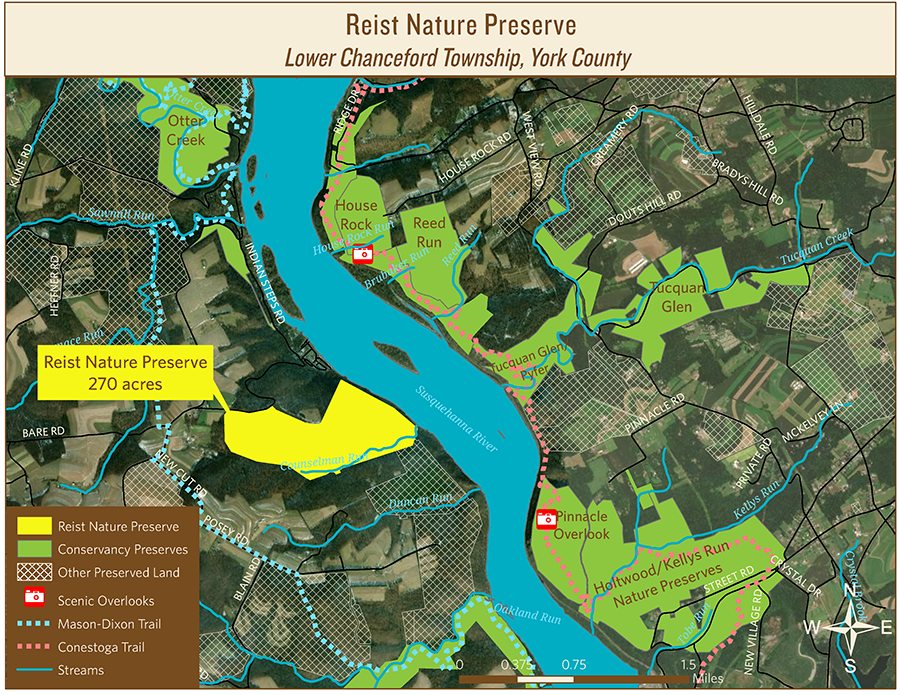 The purchase price was not immediately available. Funding came from the state Department of Conservation and Natural Resources, with matching from York County, The Conservation Fund, the Reist family and other private donors.
The Reist Nature Preserve's "scenic and steep sloped forests are home to beautiful stands of tulip poplars, maple, hemlock, and oak, with a lush understory ranging from ferns and ephemerals to mountain laurel," the Conservancy said in its announcement.
The land includes nearly a mile of Counselman Run, a scenic stream that feeds into the Susquehanna River.
"This property will safeguard wildlife habitat, provide new recreation opportunities, and protect the waters of Pennsylvania and the Chesapeake Bay," DCNR Secretary Cindy Adams Dunn said.