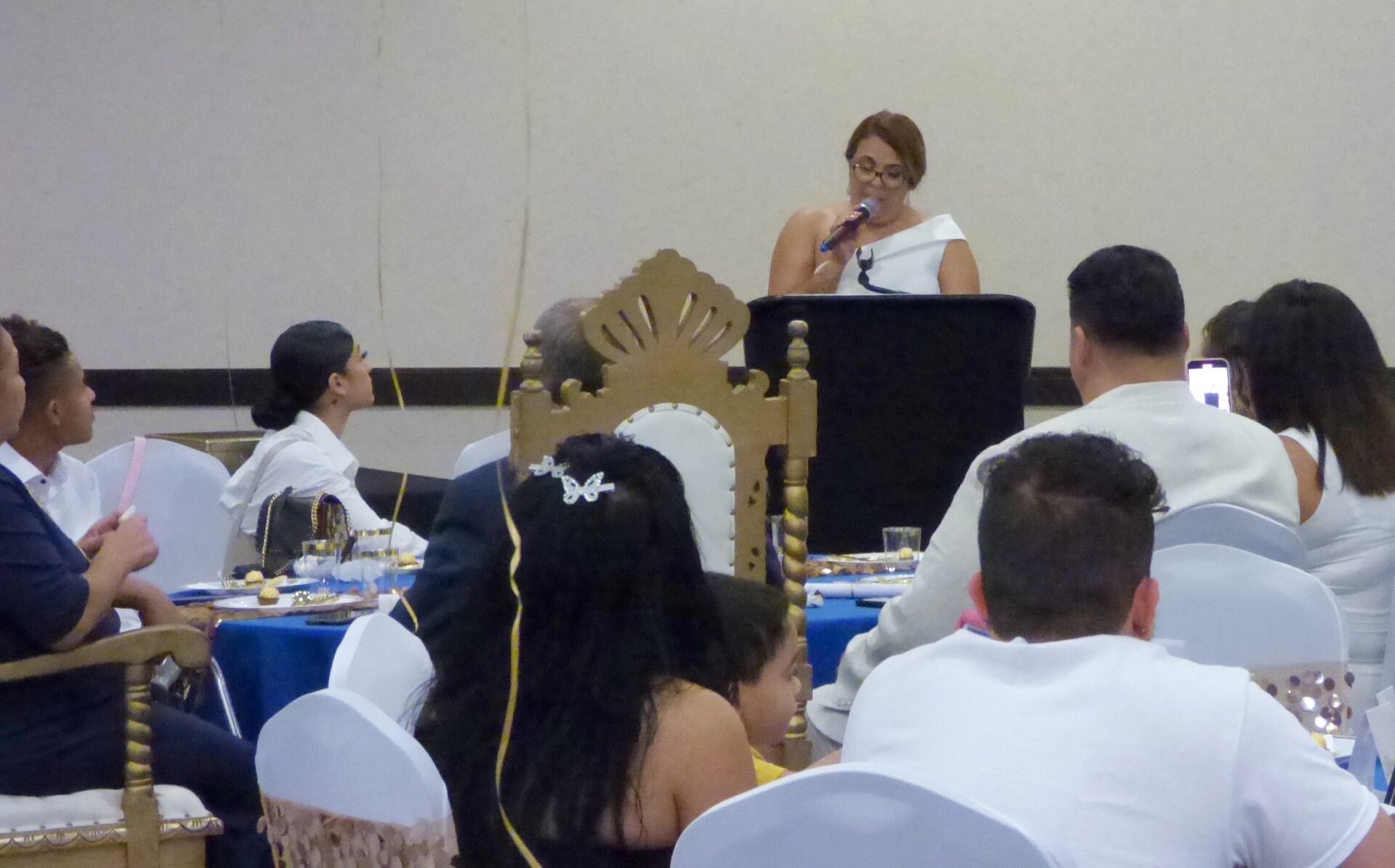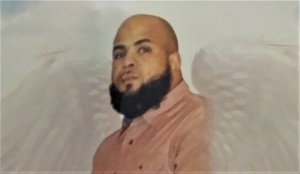 Two years ago, Madeline Almodovar lost her brother, Pedro, to gun violence.
"My pain still feels as if it were yesterday," she said.
This past weekend, friends and family gathered to celebrate Pedro's life, and to honor those who supported the family and helped bring his murderer to justice.
Pedro Almodovar, 36, was shot and killed while sitting in a SUV near the Hillrise Apartments on Sept. 23, 2019. In June, a jury convicted Raymond L. Speller of first-degree murder in the case.
Madeline said her family has a message for the community: Stop the violence.
"It leaves an emptiness in families that will never be filled," she said. "... I want them to put their guns down and show love."
'Now, always and forever'
The ceremony, held at a banquet hall at the Spooky Nook complex, featured worship songs, a memorial video and heartfelt reminiscences by Madeline and others. The family presented more than a dozen plaques and bouquets to individuals who had offered help in their time of need.
"It's hard to say no more sadness," Madeline told the audience, choking back her tears. By taking part in the celebration, she said, they were helping to keep Pedro's memory alive "now, always and forever."
The video tribute featured photos of Pedro and short clips of him laughing and joking around. It concluded with a lengthy clip from his funeral, showing flowers being laid on his casket and doves being released.
Hundreds of mourners had turned out to see Pedro laid to rest, Madeline said.
"He was loved by a lot of people," she said.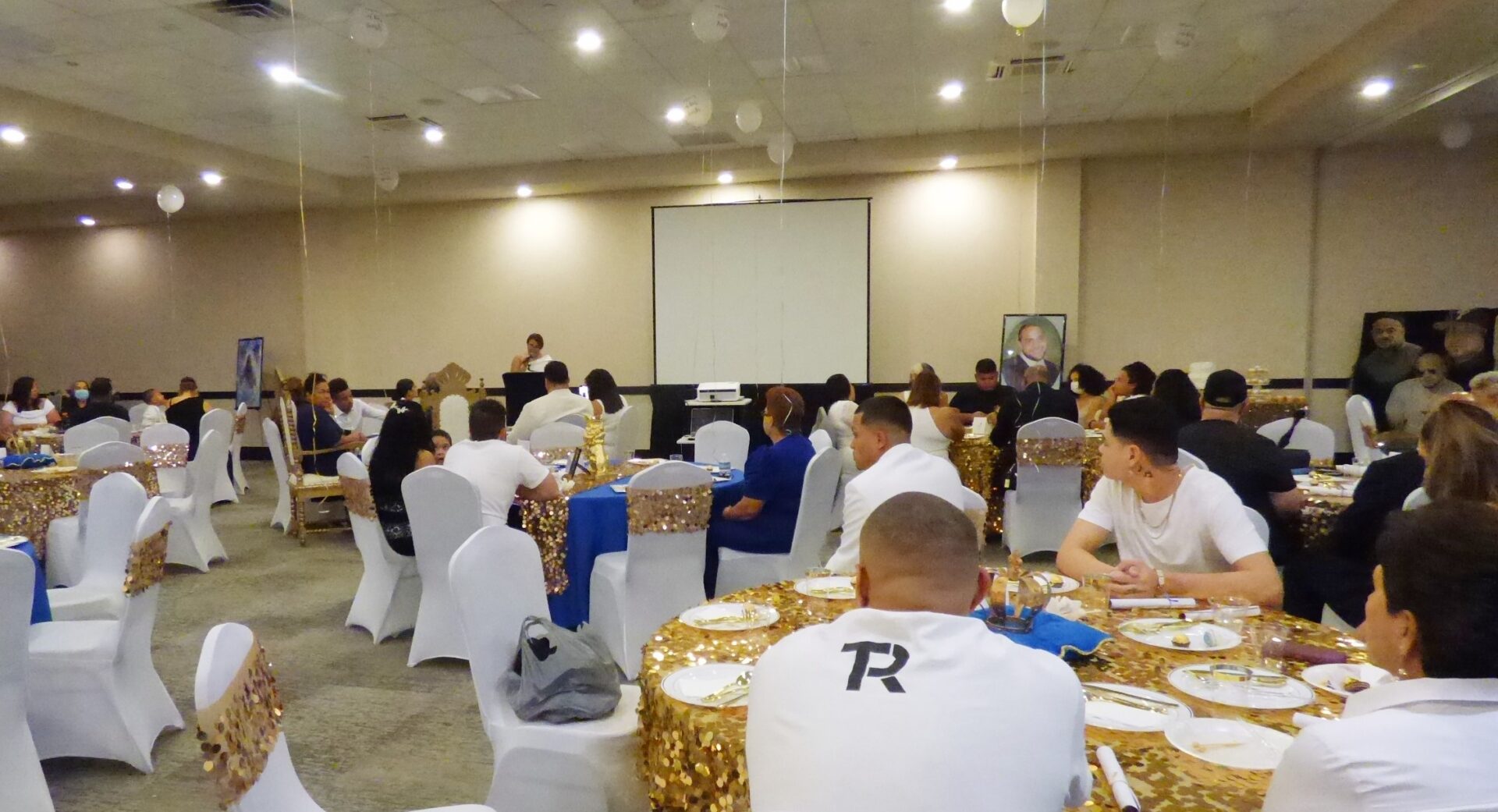 The consequences of rumor
Pedro Almodovar's death was "cold-blooded murder" said city police Detective Todd Grager and Assistant District Attorney Jennifer Ponessa.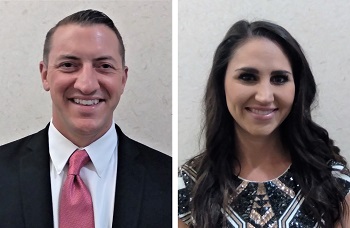 The shooting was captured on surveillance cameras, and Speller was arrested the next day. Grager said Speller made a "full confession," saying he was motivated by revenge: Speller believed that Pedro had been involved in the 2009 killing of one of Speller's friends.
That shows the tragic power that rumor can have, Grager said: For years, Speller nursed anger "not based off of evidence, not based off of facts, but based off of the word on the street." (The 2009 homicide remains unsolved.)
Rumors abounded after Pedro's death, too, and Grager said he spent many hours debunking and dispelling them.
The detective said the quick turnaround on the case, and being able to tell the family so quickly that Speller was in custody, was one of the highlights of his career.
"The family deserves this justice," he said.
At the time of the shooting, Speller was on supervised release. He had left federal prison, where he served a lengthy sentence on a firearms charge, just 17 months earlier.
He is scheduled to be sentenced Oct. 29. The 40-year-old's first-degree murder conviction carries an automatic sentence of life in prison without parole.
It's always difficult for victims' families to go through the court system, Ponessa said. The District Attorney's Office employs trained victim advocates to help them through the process and keep them informed.
"We've got to make sure we're there for them," Ponessa said.
'He came back'
Madeline Almodovar remembers her brother as someone who faced immense challenges throughout his life, but who deeply loved and cared for his family and always maintained a positive outlook.
As a child, he was diagnosed with Tourette's syndrome, attention deficit disorder and pervasive developmental disorder. He was never able to learn to read, which sharply limited his job prospects, his sister said.
He was in frequent trouble with the law, arrested multiple times in the early 2000s on drug and assault charges, as LNP reported in 2019. In 2005, he was shot in the face and head, allegedly by a rival drug dealer over a drug debt. The attack left him in critical condition; his family thought his time had come.
In 2016, he was released from prison on probation after serving a sentence for assaulting police. Since then, he had been doing his his best to turn himself around and live a good life, Madeline said.
"He kind of went the bad way," she said, "... but he came back."
He acted as their parents' caregiver, a role he took very seriously, she said. Her father has suffered strokes, while her mother has had two heart attacks and is diabetic. Pedro always made sure they took their medicine and never left the house until they were taken care of, Madeline said.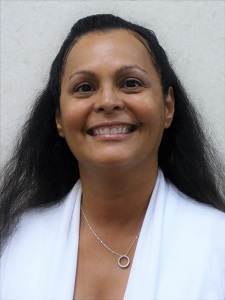 City Councilwoman Janet Diaz is a friend of the family and attended the ceremony. She said she was glad about the quick arrest of Speller: "Justice was served."
She acknowledged there more work to do to build trust between police and the community. To be sure, officers who act unethically should face consequences, but good officers deserve support, she said.
Madeline said she felt nothing but anger toward Speller as first. But through her faith in God, her perspective shifted, and despite not knowing anything about him or his circumstances, she began to feel pain for him and his family.
"You have to forgive in order to move on," she said.
The morning of Pedro's death, Madeline said, he hugged his mother and sister and said, "I'll be right back." They never saw him alive again.
The family remains strong in their faith, confident they will see Pedro again in the next life.
"The Lord has spoken to my parents," Madeline said. "... I know that my brother is saved, because when God makes a promise, God keeps it."