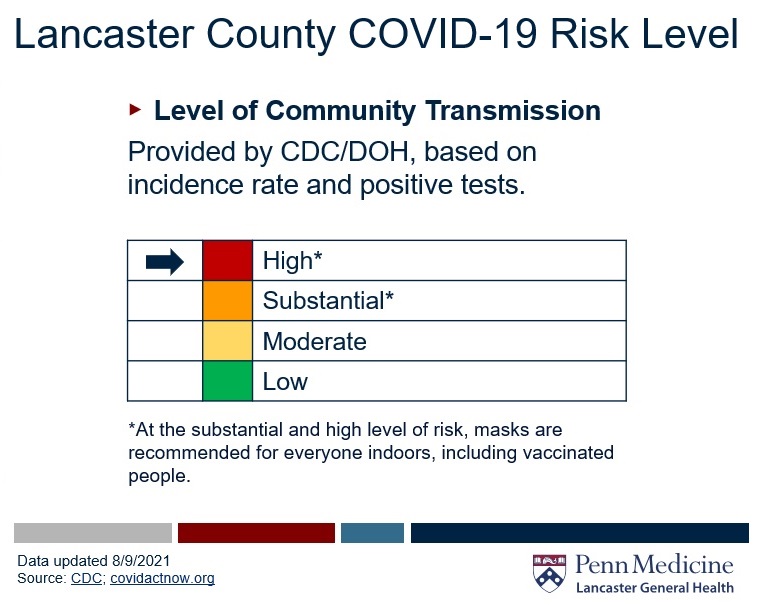 Lancaster County is once again in the "high" category of Covid-19 transmission, according to the U.S. Centers for Disease Control & Prevention.
There were 380 new coronavirus cases in the county last week, up 82% from the 209 the previous week. The county's incidence rate is now 69.6 per 100,000, well above the 50 per 100,000 threshold for substantial transmission.
The county's percentage of positive tests rose from 4.5% to 7.2%. Health experts say rates above 5% are cause for concern.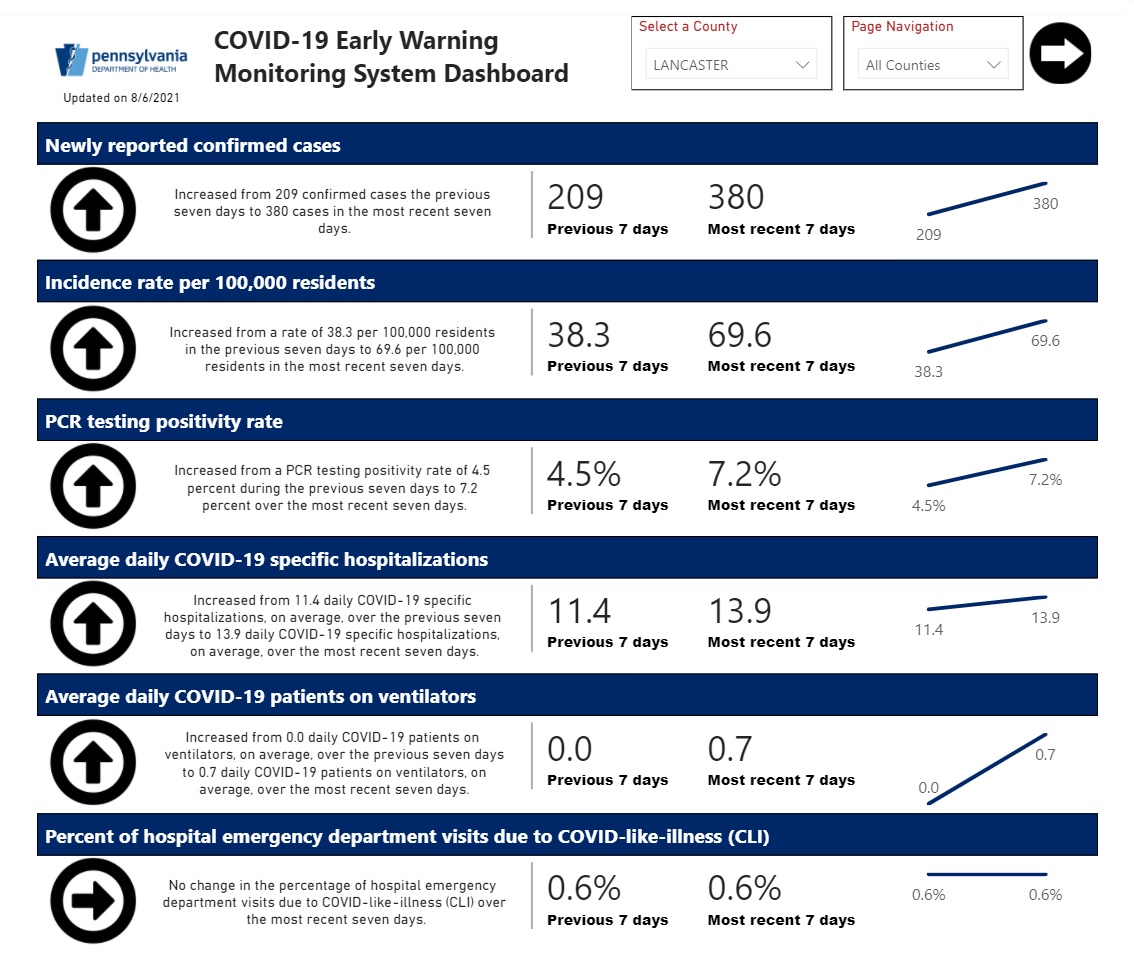 The CDC recommends universal masking in indoor settings in counties with Lancaster's rate of coronavirus transmission. The county's case load also means that the CDC's eviction moratorium remains in effect.
Nationwide, Covid-19 cases are at their highest levels since early this year, averaging 100,000 per day. Hospitalizations are up 40% and deaths are up 18%, reports Reuters.
Public health officials attribute the surge to the highly contagious Delta variant and to lagging vaccination.
In its weekly data update, Penn Medicine Lancaster General Health noted that vaccination "is the best way to prevent serious illness from Covid-19 and to prevent further spread in our community."