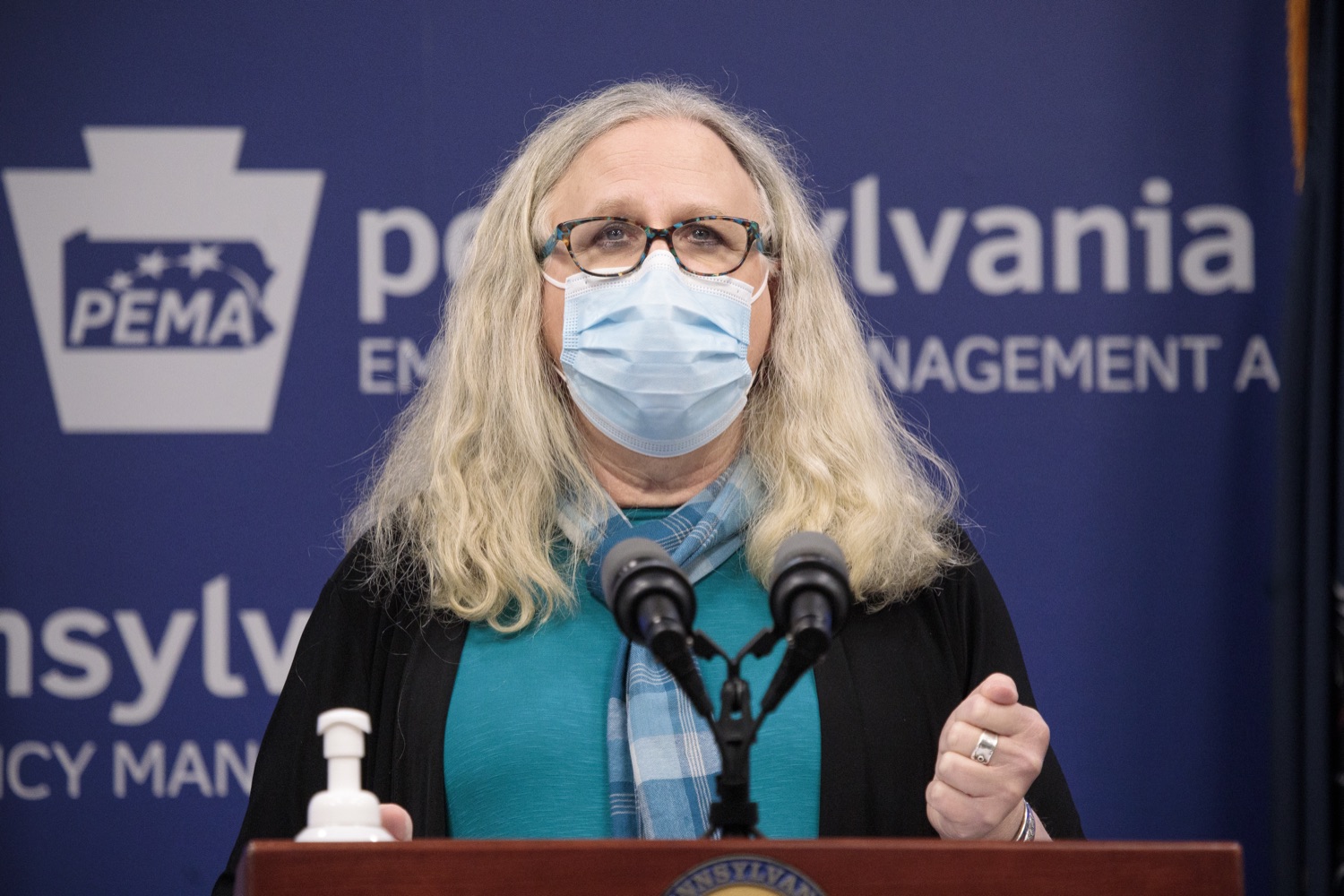 As coronavirus case loads continued to spike, state officials on Wednesday once again urged Pennsylvanians to avoid travel and to limit their exposure to anyone outside their immediate household.
Meanwhile, state Health Secretary Dr. Rachel Levine on Wednesday issued an update to clarify the state's Covid-19 travel order issued two days earlier.
The order issued Monday said travelers crossing into Pennsylvania must either have had a negative Covid-19 test within 72 hours, or must quarantine for 14 days.
The amended order says the mandate applies to those over the age of 11, and that it does not apply to individuals returning to Pennsylvania after less than 24 hours out of state or to those complying with court orders, such as a child custody obligation.
Individuals awaiting a test result may enter Pennsylvania, but must quarantine until the the result is confirmed to be negative.
"We still recommend that Pennsylvanians do not travel," Levine said in a statement.
State officials are concerned that holiday travel and family gatherings will worsen a coronavirus surge that is already threatening to overwhelm health care systems nationwide.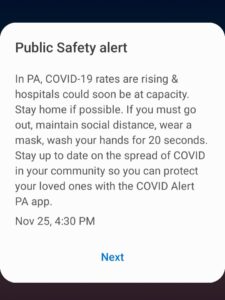 Pennsylvania is averaging more than 6,000 new Covid-19 cases a day. Nearly 4,000 Pennsylvanians were hospitalized with the disease as of Wednesday, of whom 825 were in ICUs.
On Wednesday afternoon, the state sent out its first Covid-19 advisory on the national Wireless Emergency Alert system, a nationwide network that sends weather alerts, Amber Alerts and other messages to individuals' cell phones.
"In PA, COVID-19 rates are rising & hospitals could soon be at capacity," it said. "Stay home if possible."
Locally, Penn Medicine Lancaster General Health is advising families making holiday plans to think very carefully.
"Holidays are a recipe for personal, family and community COVID-19 disaster," Dr. Leon Kraybill wrote on LG Health's Covid-19 blog. "Our homes are where 70% of COVID-19 transmission occurs."
"Most families should significantly change their holiday meal plans," Kraybill said, advising video conferencing and meal deliveries in place of get-togethers with relatives outside one's immediate household.
Pennsylvania Community & Economic Development Secretary, Dennis Davin, encouraged Pennsylvania shoppers to shop locally Black Friday, but to do so online rather than in person and to take advantage of curbside no-contact pickup options.