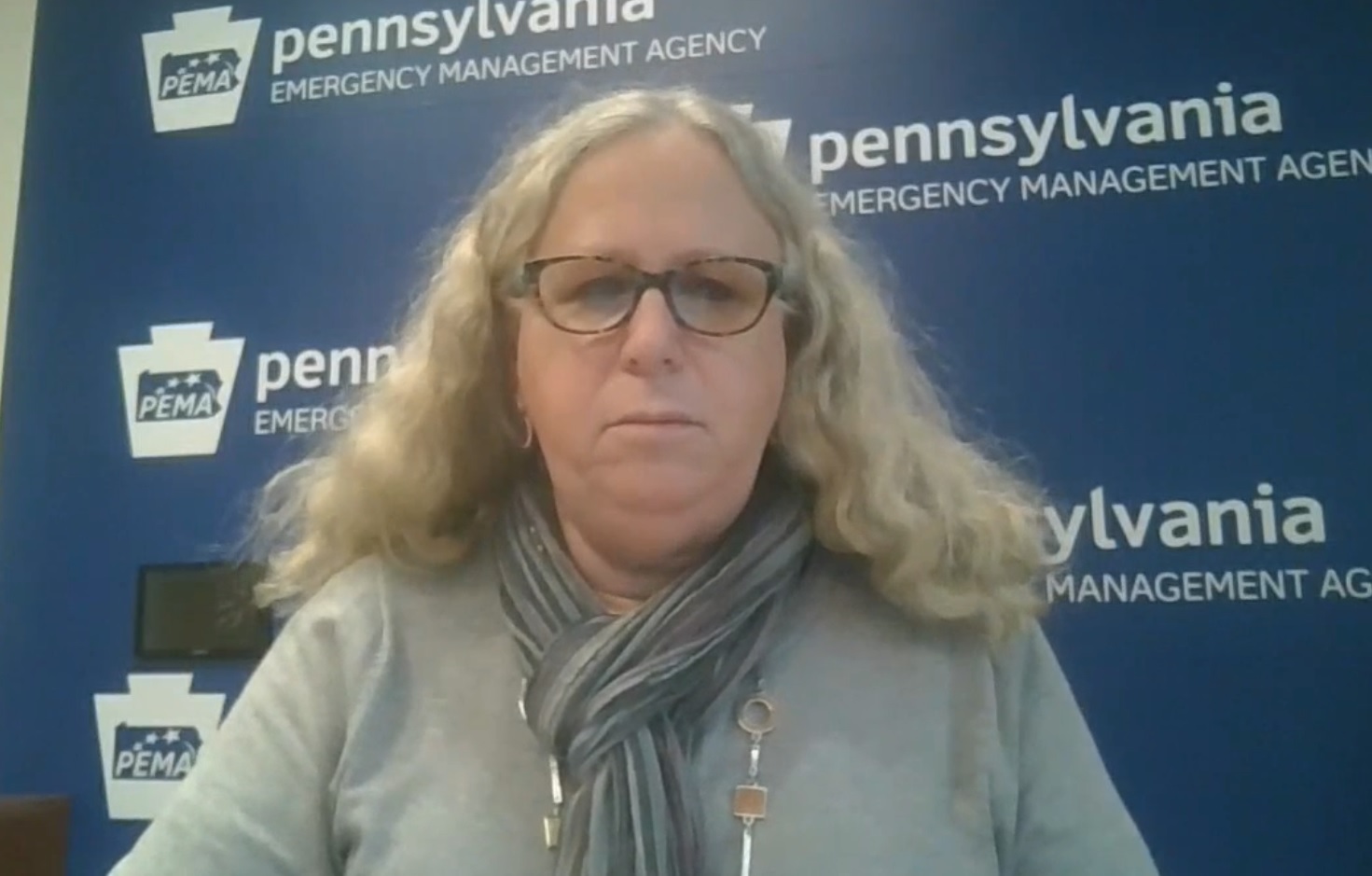 As Pennsylvania continued to notch daily records for new Covid-19 cases, its top health official said it's up to individuals and households to stop the spread of the deadly virus.
     Related: Should Lancaster County schools go remote due to Covid-19? PolicyLab says yes
During a media call Thursday, Health Secretary Dr. Rachel Levine called on all Pennsylvanians redouble their efforts to follow the recommended coronavirus public health measures: Wearing masks, practicing social distancing and washing hands.
Levine encouraged Pennsylvanians to forego not only large crowds but neighborhood get-togethers and family gatherings outside one's immediate household, in light of evidence that they, too, are implicated in the spread of the virus.
"It's going to be hard" over the holidays, Levine acknowledged. "I understand that."
Pennsylvania recorded 5,488 new positive Covid-19 cases on Thursday, its first daily total above 5,000 and the third straight daily record. It recorded 207 Covid-19 deaths in the first week of November, the worst such stretch since the early summer.
The state is now seeing "general community spread" in all age groups, Levine said, in contrast to an uptick earlier this fall, which was largely limited to the 18-24 cohort and associated with college students returning to campus.
Asked if the state might impose additional restrictions in light of the data, Levine cited the measures already in place, including Pennsylvania's mask mandate and limits on gathering sizes. Pressed further, Levine said discussions are ongoing but the state wants to be "very strategic" in taking any additional action.
So far, hospitals are "not overwhelmed by any means, the secretary said. Statewide, there are 2,080 Coid-19 inpatients, of whom 438 are in intensive care units and 193 are on ventilators.
While there's no evidence the coronavirus is becoming less severe, the state and health care providers are better prepared than they were in the spring, and treatment has improved dramatically, the secretary said.
By the numbers
Daily new Covid-19 cases (Thursday, Nov. 12):

Lancaster County: 194 (Cumulative total: 11,465)
Pennsylvania: 5,488 (Cumulative total: 248,856)

Deaths, Nov. 1-11:

Lancaster County: 10
Pennsylvania: 207

Covid-19 inpatients:

Penn Medicine Lancaster General Health: 53
WellSpan Ephrata: 14
PA inpatients statewide: 2,080
(Sources: Pa. Dept. of Health; Lancaster County; hospital dashboards)