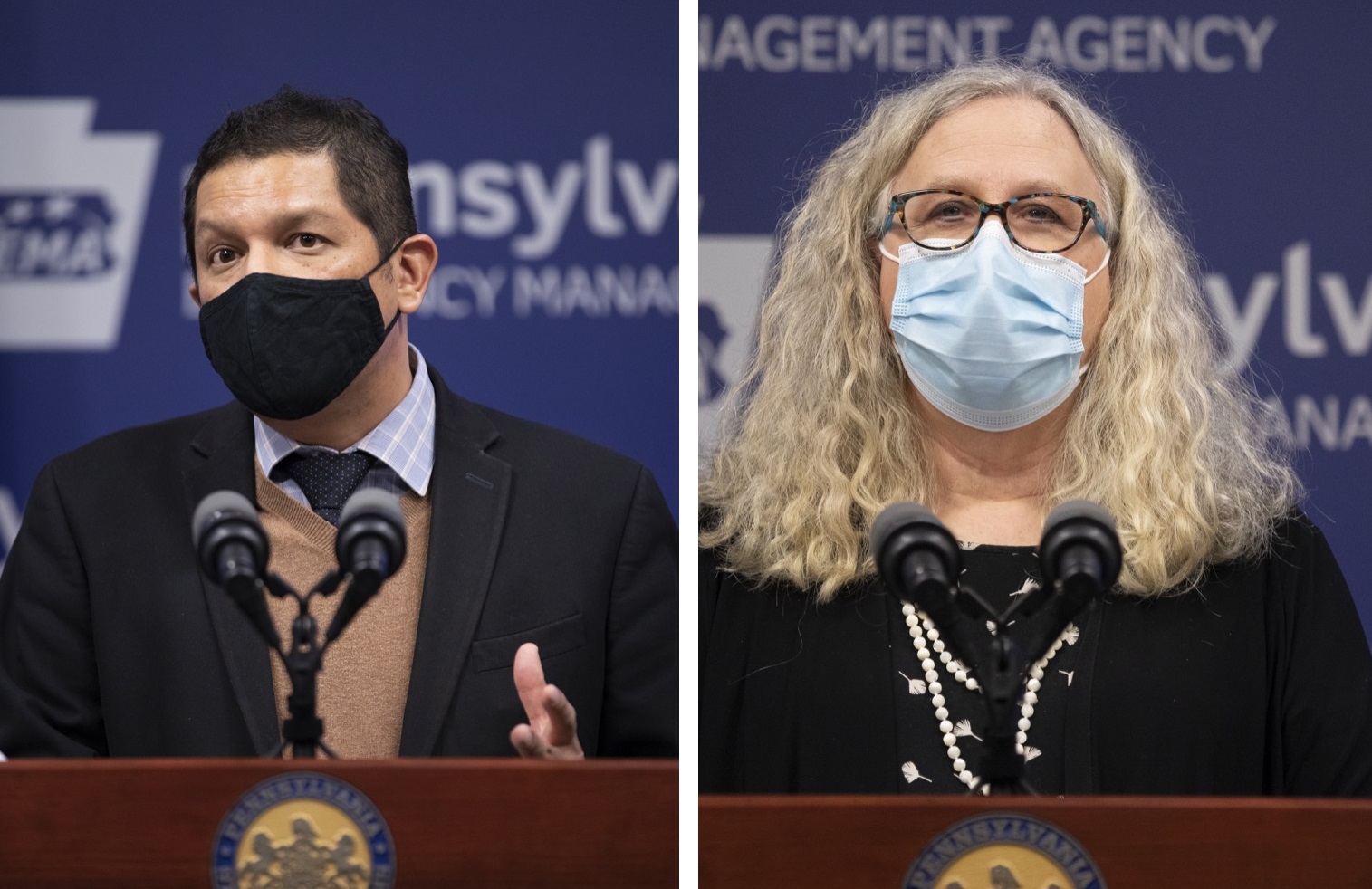 Lancaster County's Covid-19 trends continue to worsen, according to the latest state and health system data.
The county's Covid-19 incidence rose to 395.7 cases per 100,000 population last week, according to Pennsylvania's updated early warning dashboard. That's nearly four times the threshold rate of 100 cases per 100,000 that indicates substantial community spread.
The Lancaster County coroner reports there have been 16 Covid-19 related deaths in the past five days.
The local test positivity rate increased from 11.5% to 12.7% — rates above 5% are considered concerning — and average inpatient cases at local hospitals increased from 86.4 to 108.7.
As of Monday, there were 95 Covid-19 inpatients at Lancaster General Hospital and 29 at WellSpan Ephrata Hospital, for a total of 124 — well above the peaks seen in the spring.
Statewide, Pennsylvania has more than 4,400 Covid-19 inpatients, the most since the pandemic began, Health Secretary Dr. Rachel Levine said Monday during a virtual media conference with acting Education Secretary Noe Ortega.
"We're very concerned about the hospital capacity," she said. The period from now to February is expected to be "peak time" for the coronavirus, and while vaccines are about to be rolled out, it will be some time before they are widely available to the general public.
That's why it's important for Pennsylvanians to wear masks, wash their hands, avoid large gatherings and practice social distancing, Levine said.
Still, at this time Pennsylvania has no plans to introduce additional mitigation measures or revert to a lockdown, the health secretary said.
Ortega and Levine announced that Pennsylvania's free Covid-19 alert app is now available to individuals age 13 to 17.
Previously, the app was available to those age 18 and up. For minors, a parent's or guardian's permission is required. As of Monday, there have been more than 620,000 downloads.
Monday is the deadline for Pennsylvania school districts in areas with substantial community spread — at this point, almost all the state — to attest that they will follow Levine's stricter, updated mask order, or else switch to 100% remote instruction.
The state's guidelines call for remote instruction when there is substantial Covid-19 spread, but the decision has been left up to individual districts.
Asked if Pennsylvania might make Covid-19 vaccinations a requirement for school attendance, Levine said no. Further studies are needed first to see if the vaccines are safe and effective for children; and in any case, all Covid-19 vaccination will be 100% voluntary, she said.