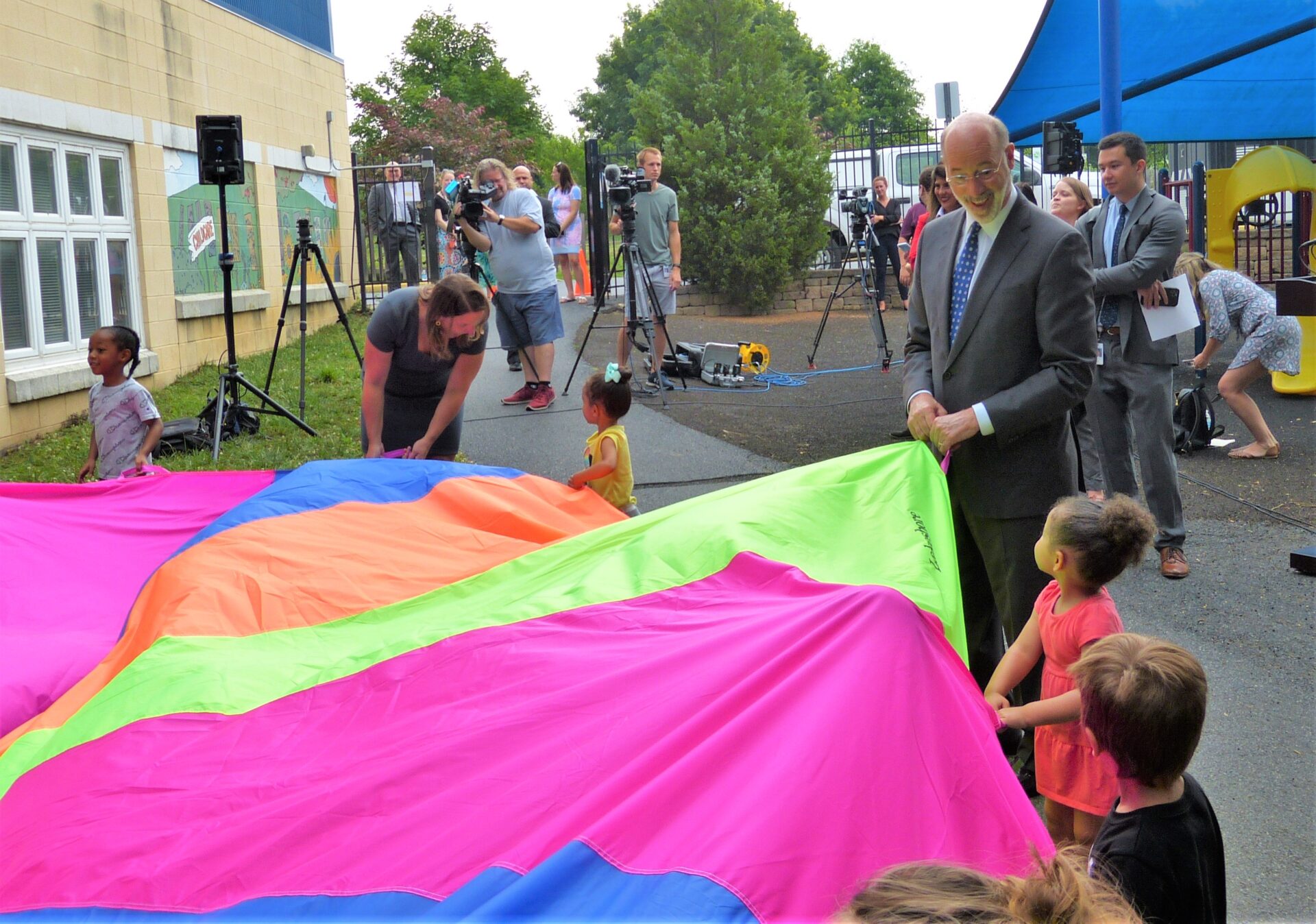 Melisha Melecio says she's grateful her 4-year-old daughter, Kamilah Montalvo, can attend a high-quality pre-kindergarten program at Community Action Partnership of Lancaster County.
It allows Melecio to work full-time to support her family, while knowing her daughter is in good hands, among teachers who care for her and are helping her develop academic and life skills.
"Kamilah is happy, she's learning and she's thriving," Melecio said.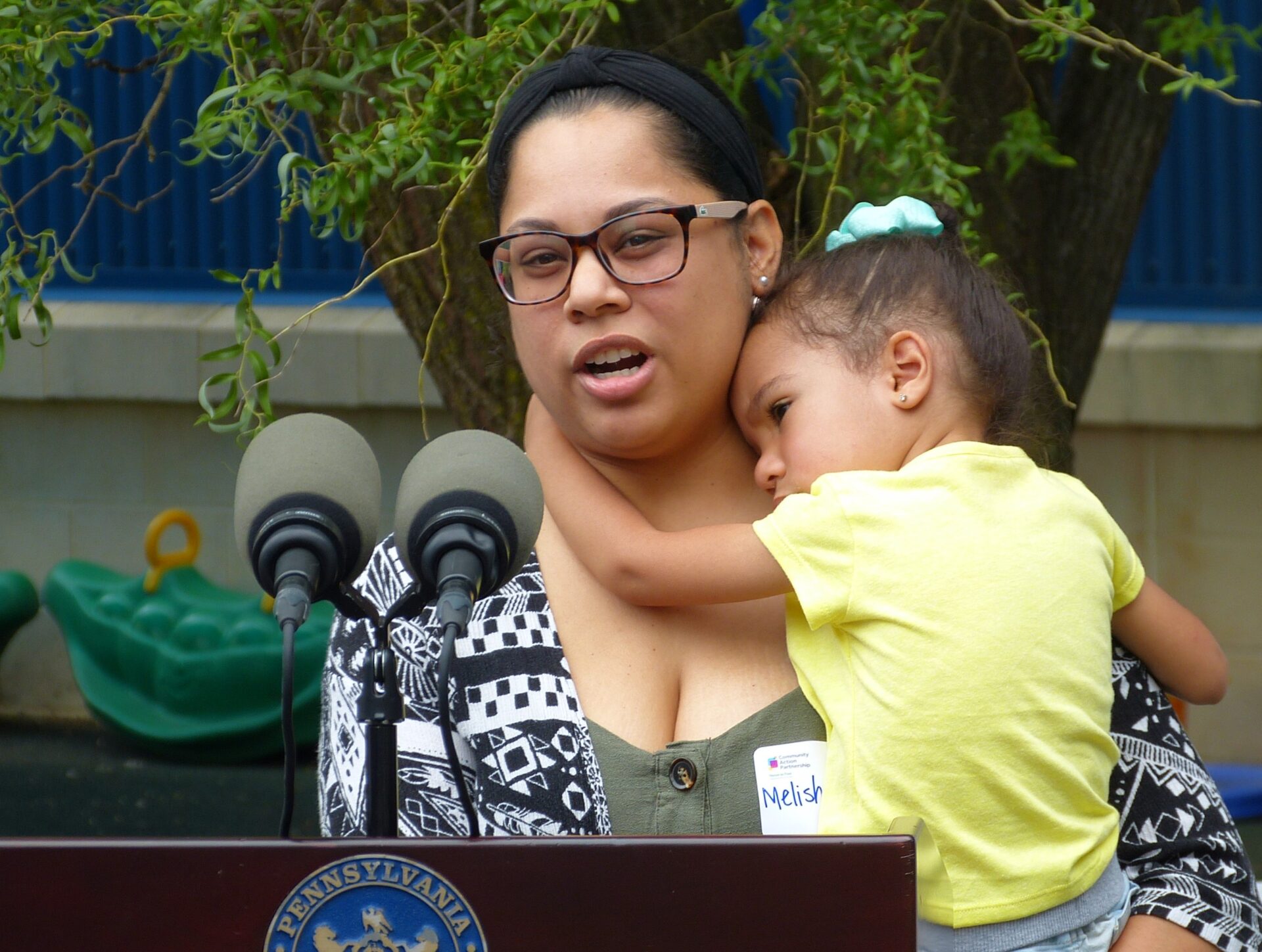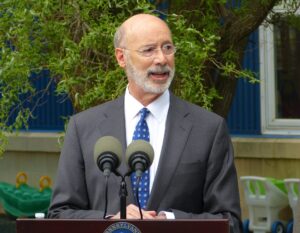 Melicio was among the speakers Thursday at Gov. Tom Wolf's media conference at CAP, where Melecio works as a resource stability coordinator. Wolf and members of his administration were there to tout the $30 million increase in early childhood education funding in Pennsylvania's 2021-22 state budget.
The money will allow an additional 3,270 children to enroll in Pennsylvania's state-supported early education programs: 2,800 children in Pre-K Counts, which received a $25 million increase, and 470 in Head Start, which received $5 million.
Before taking the podium, Wolf spent a few minutes playing a game with some of the children in CAP's early childhood program.
In the short term, funding pre-K and child-care programs will boost Pennsylvania's recovery from the coronavirus pandemic, Wolf and his colleagues said.
In the long term, such programs pay off in a multitude of ways, they said: Improved academic achievement, higher earnings in later life, reduced delinquency and incarceration and reduced need for social services.
"We're going to have a more prosperous and brighter future because we made those investments," he said.
When you factor in all those positive results, the net return on investment can be as much as $27,000 per child, said Jan Bergen, former CEO of Penn Medicine Lancaster General Health, speaking on behalf of the Pennsylvania Early Learning Investment Commission, an advocacy group supported by state business leaders.
Wolf framed the issue using the tagline from the FRAM oil filter commercials of the 1970s: "You can pay me now or pay me later."
Photo gallery: Gov. Wolf visits CAP
The Wolf administration has pushed consistently to increase early childhood funding over the past six years. Those efforts have borne fruit: Including this year's $30 million boost, funding is up by $175 million since 2014-15, representing an increase of 149% for Pre-K Counts and 77% for Head Start.
Meg Snead, acting secretary of Human Services, said she could not have taken on her role without the support of child care for her daughters, ages 3 and 7.
"I understand the predicament" of parents who can't return to work without that access, she said.
Ultimately, "universal pre-K is the objective," said Kevin Ressler, president and CEO of United Way of Lancaster County.
He noted that early childhood education has broad bipartisan support, with 94% of respondents to one poll affirming they value pre-K.
When his 7-year-old daughter, Acacia, was younger, Ressler's family was middle-income: They didn't qualify for subsidies but affording high quality pre-K programs was a challenge. He said they were fortunate to find a retired Head Start teacher, who Ressler credits with helping Acacia, who accompanied her father at the podium, read above her grade level.
But informal arrangements can be hit-or-miss; robust funding "helps us formalize that access for more individuals," he said.
Said Bergen: "Early education has a transformational impact."