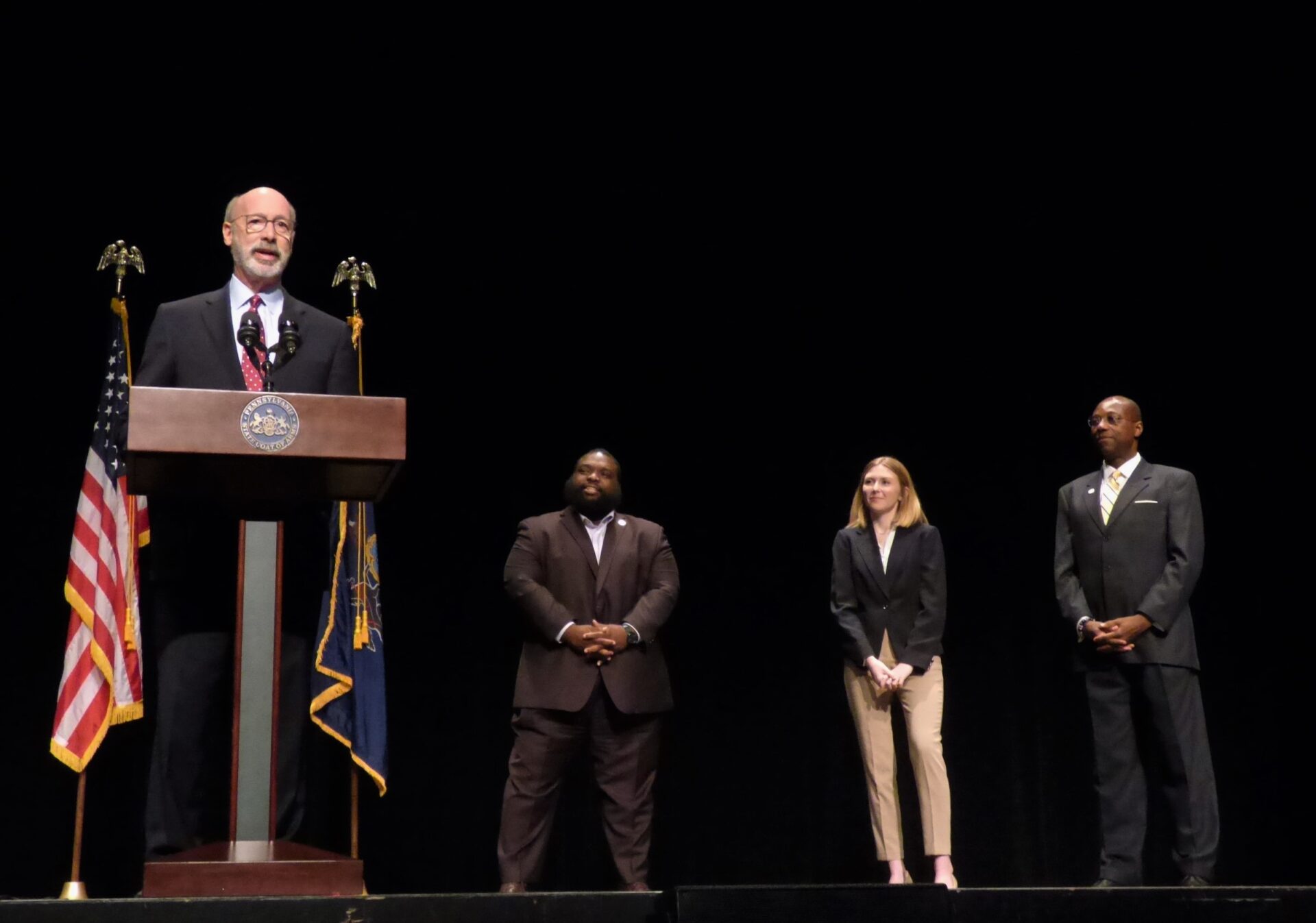 Gov. Tom Wolf and state Rep. Jordan Harris took the stage Thursday at Millersville University's Winter Visual & Performing Arts Center to make their case for a proposed $200 million state college scholarship program.
Under legislation introduced by Rep. Harris, the Nellie Bly Scholarship Program would support eligible students at Pennsylvania's community colleges and its State System of Higher Education, which encompasses Millersville University and 13 other institutions.
About 70% of Pennsylvania students take out student loans. Total student debt in the state is $68 billion, or $39,000 per student, among the highest in the U.S.
The financial burden not only makes it harder for young adults to establish themselves and build their future, it's dissuading them from pursuing higher education in the first place, which will hurt Pennsylvania's economy in the long run, Wolf said.
"When our brightest and best Pennsylvanians cannot pursue higher education simply because it's unaffordable, it means we are all doing something wrong," he said.
The Nellie Bly scholarships are named for a famous muckraking journalist from the turn of the 20th century whose lack of resources forced her to cut short her education at what is now Indiana University of Pennsylvania. They would be in the form of forgivable loans, available for up to eight semesters.
An estimated 44,000 full-time undergraduates with household incomes under $104,000 would be eligible, according to the legislation's sponsorship memorandum. The program would focus on students in high-demand fields such as healthcare and education.
Half the funding would come from the state's federal American Rescue Plan Act allotment, and half from the Race Horse Development Trust Fund. To have the loans forgiven, students would be required to remain in Pennsylvania after graduation for at least as long as they received funding.
Harris, the House Democratic Whip and a Millersville alumnus, pointed to his own family's history as an example of education's transformative power. His grandmother attended community college en route to a degree at Temple University; her example led to his mother and Harris himself to earn degrees of their own, he said.
"Higher education can not only change the trajectory of students, but it will change the trajectory of their family for generations to come," he said.
Pennsylvania's legislature is majority Republican, and caucus leaders have expressed strong opposition to the Democratic governor's spending proposals, arguing that the state faces looming deficits once its ARPA funds are exhausted.
At Millersville, Wolf and Harris contended that, on the contrary, the state is flush with cash. They expressed optimism that despite Republicans' statements, the Nellie Bly program might make it into the 2022-23 budget.
"We have the resources to do it," Harris said.
The scholarships would also strengthen the state system itself, Harris said. The 14 universities are economic drivers for their regions, but the system has lost more than a quarter of its enrollment since 2010. The situation has necessitated significant cost-cutting measures, including the merger of six of the universities into two multi-campus entities.
Millersville has done its part, President Daniel Wubah said, either freezing or lowering its room and board and fees for the past three years.
Nationwide, college enrollment has shrunk 5% since 2019. Experts say a mix of factors are at work. Stagnant population growth accounts for some of it, but so does the daunting cost and uncertain payoff, especially for families from modest backgrounds.
Ruby Mundok, a Millersville junior majoring in media arts production, said the Nellie Bly scholarships could be "a huge turning point" for her generation and those that follow.
"We deserve to graduate without fear of how we're going to pay off tens of thousands of dollars of debt, so that we can take advantage of the opportunities that we worked hard for," she said.
Audience member Kim Auger, a Millersville librarian, said many students work two jobs to try to pay for college and end up failing out because they don't have enough time and energy for their studies.
Wolf acknowledged ARPA is a one-time windfall but expressed confidence an ongoing revenue source can be found to replace that portion of the Nellie Bly funding once ARPA is spent. He said he's hopeful the scholarships eventually could be expanded to include students at Penn State and other state-related institutions.
"I can't think of anything the commonwealth can do that would produce a bigger return than investing in education at all levels," he said.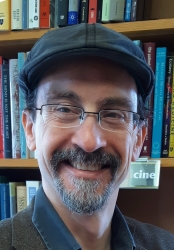 Latest posts by Tim Stuhldreher
(see all)