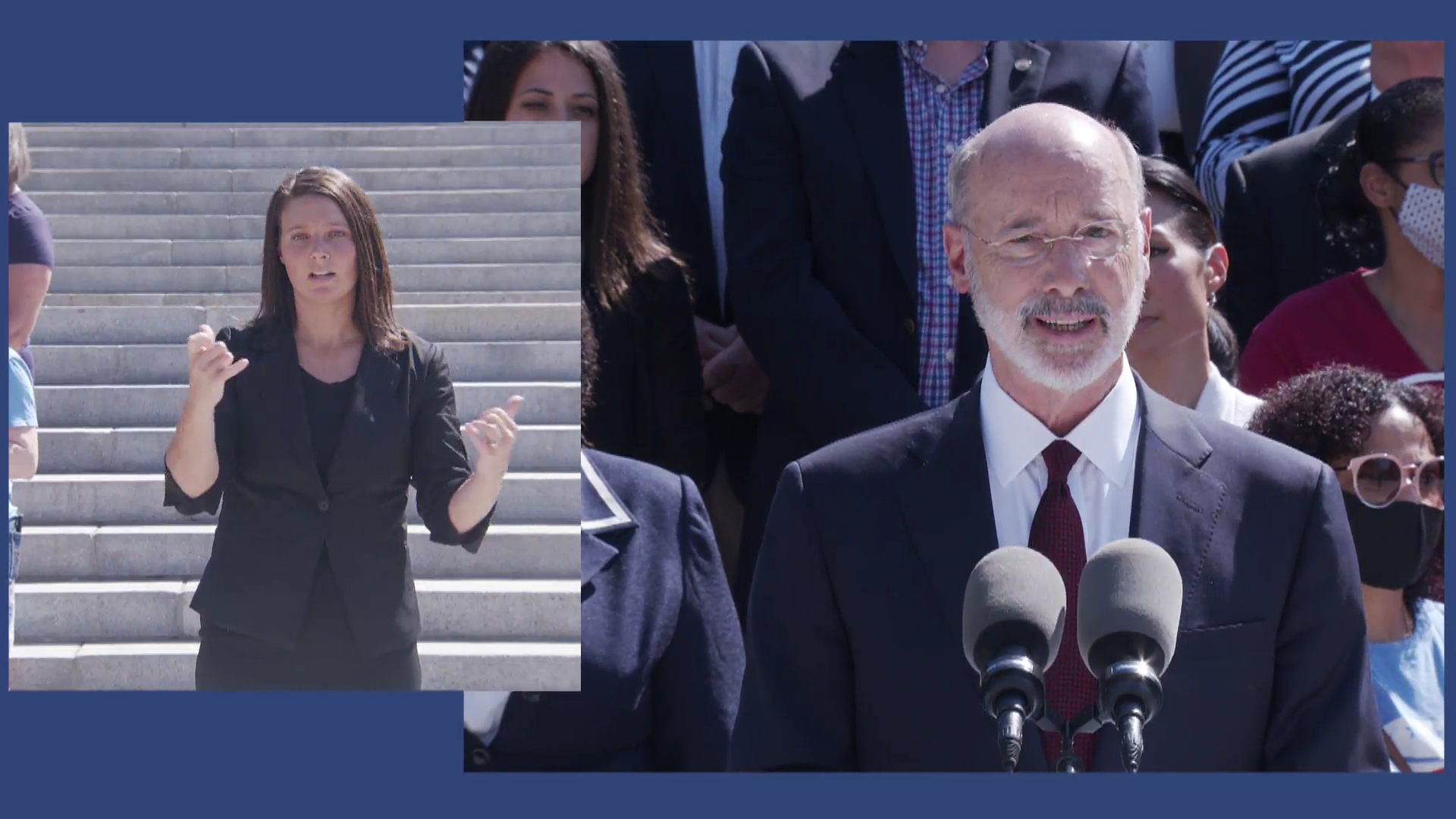 Gov. Tom Wolf on Wednesday signed off on Pennsylvania's on-time $40 billion budget for 2021-22, saying its allocations for education, child care and rental assistance will help the state recover from the coronavirus pandemic.
"This is a budget that invests in Pennsylvanians," Wolf said in a statement. "It is a budget that will help those hit hardest by the pandemic get the support they need, while at the same time making crucial investments in our future by supporting the students and workers who will drive our economy forward in the years to come."
The budget was bolstered by $7.3 billion in federal coronavirus relief, easing some of the tough choices on taxation and spending that might otherwise have been needed. Helping matters further: Revenue collections rebounded strongly, defying pessimistic projections when the pandemic was at its worst.
Republican leaders said their input ensured the budget is fiscally responsible, avoiding tax increases and adding $2.5 billion into the state's Rainy Day Fund.
"This is a budget Pennsylvanians can be proud of knowing their hard-earned dollars are moving the state out of a pandemic and into a brighter future," House Speaker Bryan Cutler, R-Lancaster, said in a statement.
The state's fiscal year begins July 1.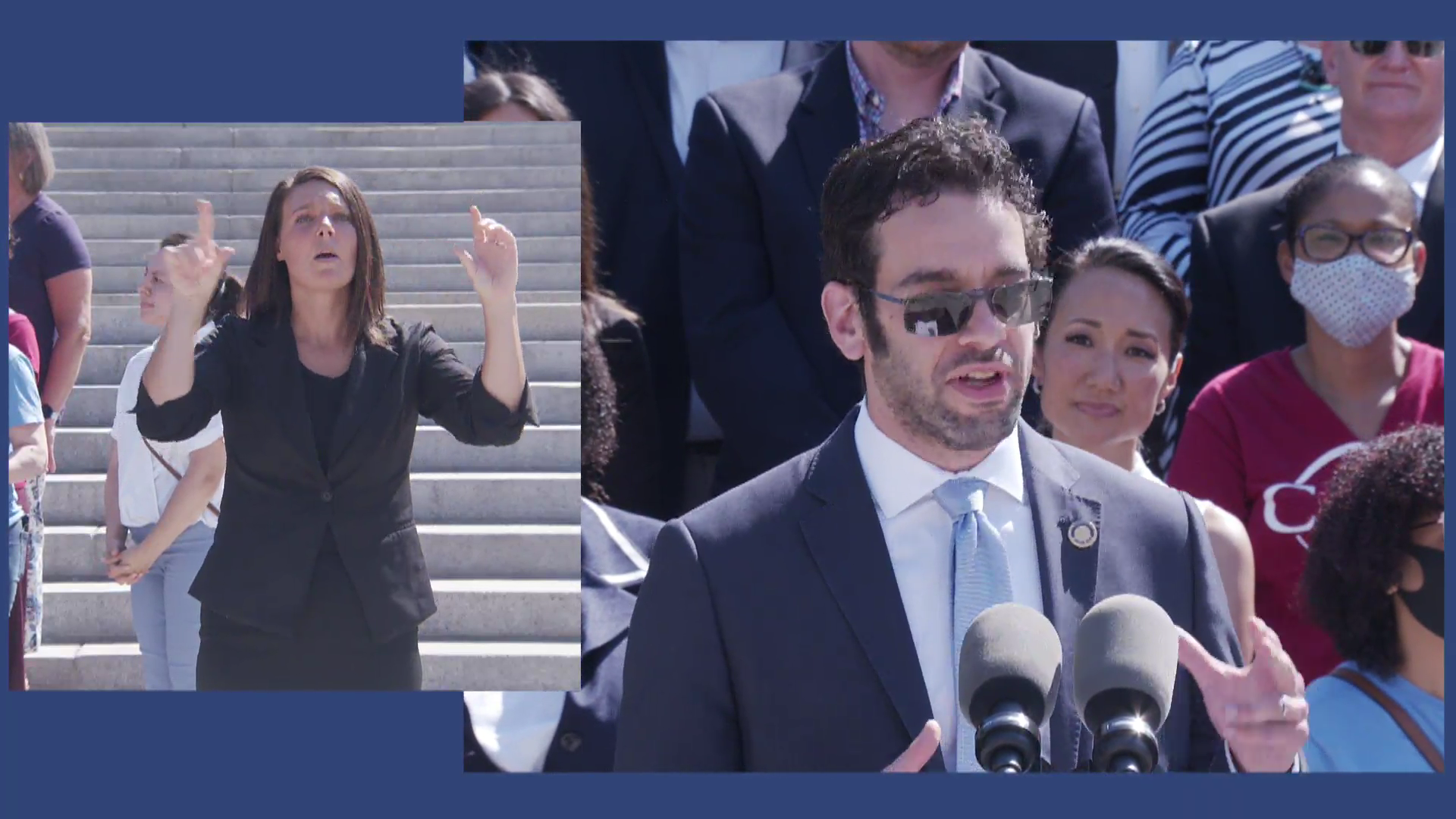 Earlier Wednesday, Wolf, Democratic legislators and education administrators took a victory lap at the Capitol, trumpeting the new budget's funding for public education, which represents the largest increase in state history.
The $416 million package of education funding includes $100 million in "Level Up" funding for the poorest 100 of the state's 500 school districts.
Three of those districts are in Lancaster: Ephrata Area School District, Columbia School District and School District of Lancaster.
2021-22 Level Up funding: Lancaster County school districts
Columbia Borough: $360,371 (Total Basic Education Funding: $7.4 million)
Ephrata Area: $360,173 (BEF: $10.2 million)
Lancaster: $2,183,062 (BEF: $63.8 million)
Source: Pa. Dept. of Education
While the Level Up initiative is important and helpful, "we still have a long way to go before education in Pennsylvania is fully and fairly funded," Wolf said.
Rep. Mike Schlossberg, D-Allentown, who developed the Level Up initiative, said Pennsylvania has the most inequitable public school funding in the U.S.
Only 15% of basic education funding is allocated according to the bipartisan Fair Funding formula developed several years ago. The remaining 85% is allocated based on a "hold harmless" system that doesn't account for decades of demographic change, a practice Schlossberg called "a stain on our efforts to build a stronger Pennsylvania."
Pottstown School District Superintendent Stephen Rodriguez called Level Up "a solid first down." Notch enough first downs, and you'll score a touchdown, he said.