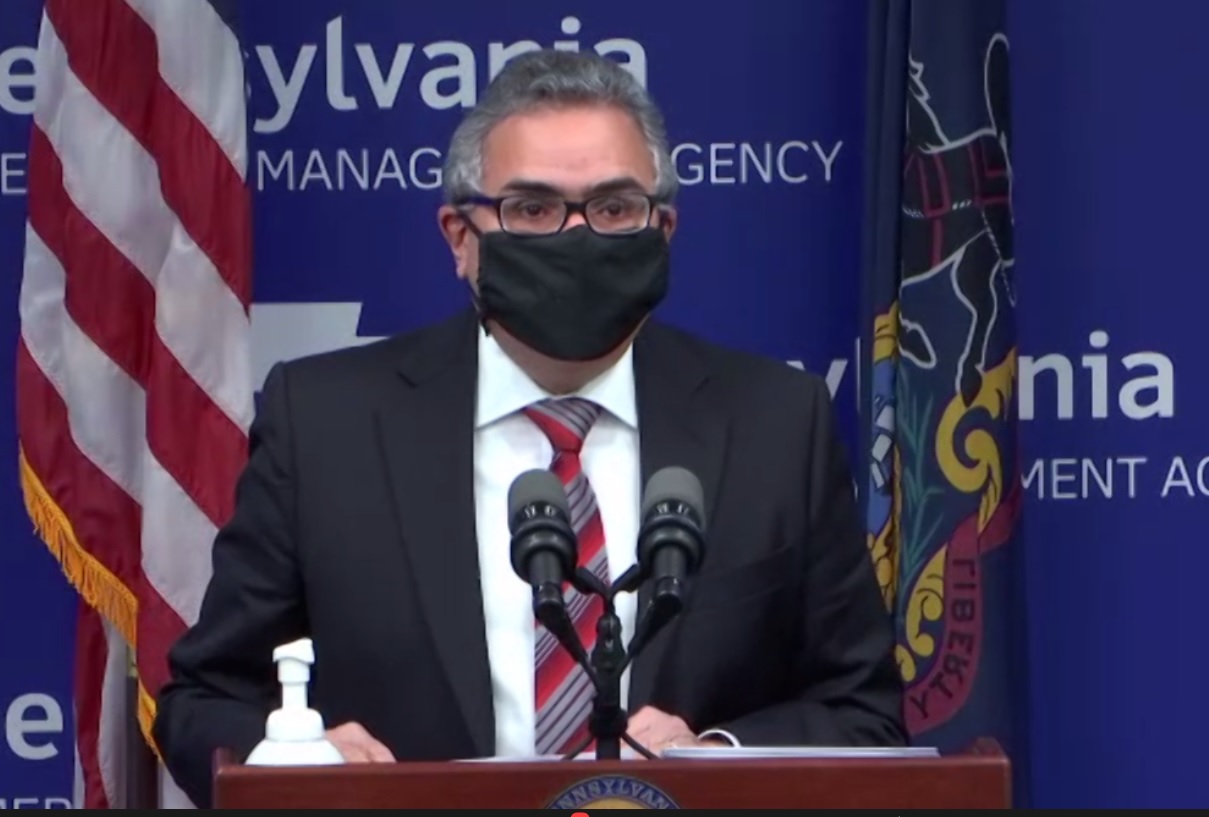 Acknowledging the difficulties older Pennsylvanians are experiencing in trying to sign up for Covid-19 vaccination, Gov. Tom Wolf and Secretary of Aging Robert Torres said the state is working hard to improve.
Torres said two state-level services are stepping up to help older state residents make their vaccine appointments:
* PACE, a prescription assistance program for older adults, has set up a Covid-19 scheduling team for PACE cardholders at its call center. . Operators can arrange for transportation to a vaccine site, or for vaccination at a cardholder's residence, if necessary. PACE cardholder services can be reached at 1-800-225-7223
* PA Link, a program connecting older adults and those with disabilities, is also taking calls for vaccine appointments and can assist with arranging transportation. The PA Link number is 1-800-753-8827.
Older residents can also call their local Area Agency on Aging for assistance, Torres said. In Lancaster County, that is the county Office of Aging, (717) 299-7979. In all, the state has 52 Area Agencies on Aging of varying size and capacity.
Under Pennsylvania's current "Phase 1A" of vaccination, anyone age 65 and older is eligible for vaccination, as are younger adults with serious medical conditions. In all, about 4 million Pennsylvanians are eligible — a number that vastly exceeds available vaccine supplies.
News outlets report Pennsylvanians are waiting on hold for hours to make appointments by phone or struggling gain access to overburdened online portals. Critics say less tech-savvy and poorer individuals are being put at a disadvantage.
Torres and Wolf stressed the importance of "community-based solutions" and improving collaboration and the sharing of ideas. Torres highlighted the efforts of the Butler County Agency on Aging, which has helped more than 1,200 older adults obtain appointments. Thanks to the agency's efforts, all of them obtained their shots, with zero no-shows, Torres said.
But he and Wolf also repeated what officials have been saying for weeks: ultimately, Pennsylvania's vaccination efforts will hinge on the federal government expanding supply.
In response to a question, Wolf, 72, said he hasn't yet been vaccinated, but is looking forward to it.
He encouraged Pennsylvanians to use the state's new Your Turn vaccination eligibility tool, noting that people can sign up to be notified when their phase opens.
Asked about reports that people are cutting in line by lying on the Your Turn questions, Wolf acknowledge there are ways to game the system, but said people need to be "honorable and honest" and be willing to wait their turn.
Most Pennsylvanians are playing by the rules, he said: "That's what I think is ultimately going to make this process work."