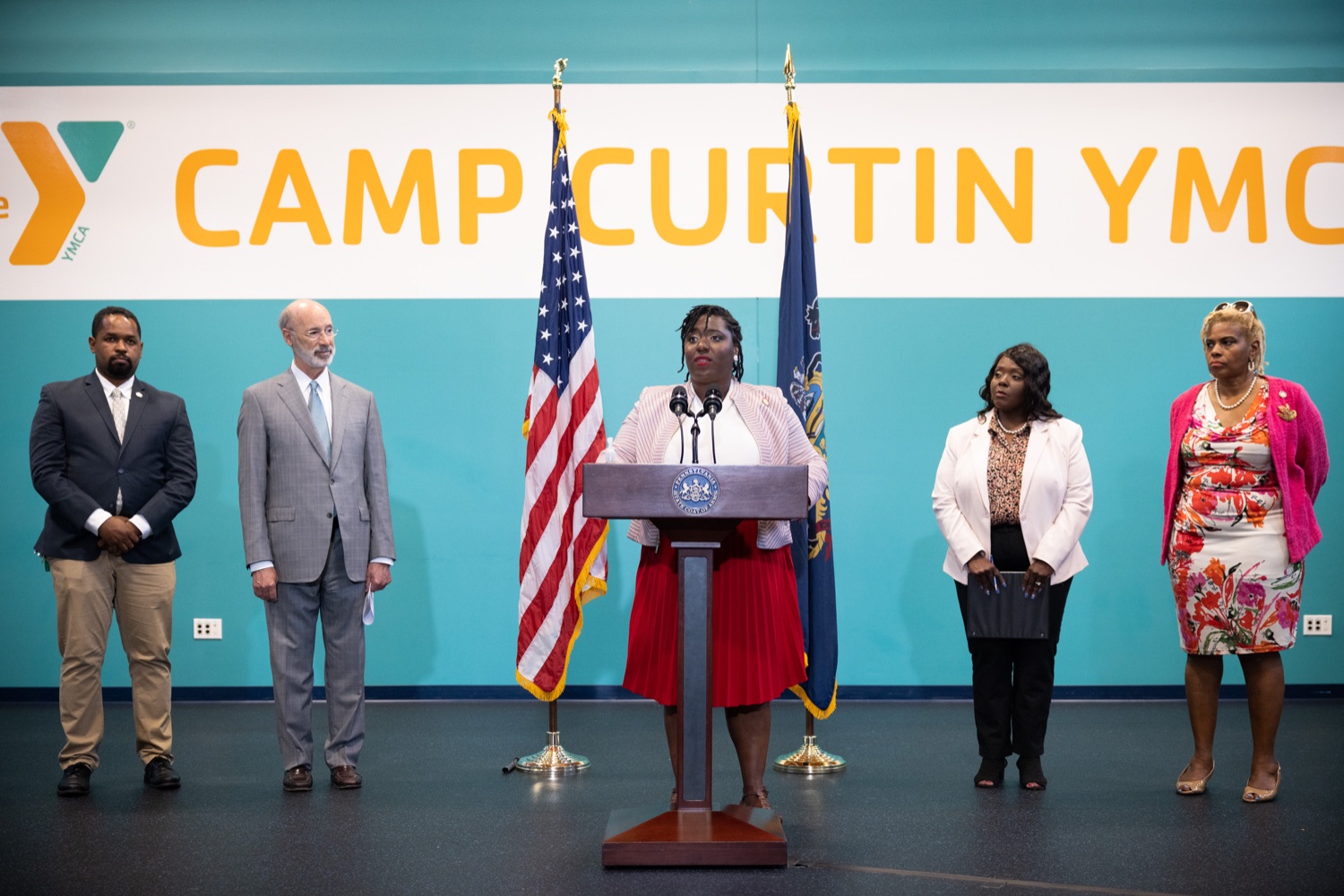 Gov. Tom Wolf, his secretary of state, and Democratic legislative leaders accused "some Republicans" of continuing to promote former President Donald Trump's lies about the 2020 election for partisan advantage, and pledged to stand firm against efforts to disenfranchise Pennsylvania voters.
"I will stand up for your freedom to vote, and I will not allow bad actors to put up barriers to voting," Wolf, a Democrat, said during a press conference Wednesday at a Harrisburg-area YMCA.
The governor was joined by Secretary of State Veronica Degraffenreid, state Sen. Sharif Street, House Democratic Caucus Leader Rep. Joanna McClinton and state Rep. Margo Davidson, the Democratic chair of the State Government Committee.
State Republican legislators are poised to propose changes to election law, including voter ID, to address alleged alleged election integrity concerns.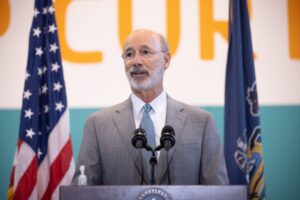 Wolf and the other speakers expressed support for changes to make election administration easier for counties, but not measures that would make it more difficult to vote.
Pennsylvania's 2020 election was affirmed as free, fair and secure, through scientific audits and in court, Wolf and Degraffenreid said.
What Republicans are portraying as election security reform "is really voter suppression," Wolf said, calling such efforts "un-American."
"Our democracy is under attack," McClinton said.
Since the November election, Republicans nationwide have continued to allege irregularities in the balloting, despite expert and legal opinion finding no basis for such claims, which motivated the deadly Jan. 6 on the U.S. Capitol.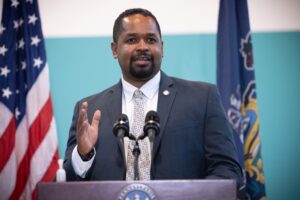 Georgia recently passed a voting law that voting rights advocates say disenfranchises minorities. Republicans have introduced similar legislation in more than 40 other states.
In Arizona, a private company is undertaking an election "audit" that experts condemn as amateurish and partisan, but which several Pennsylvania Republicans have praised and suggested as a model for Pennsylvania, notably state Sen. Doug Mastriano, an ardent Trump supporter and likely gubernatorial candidate.
State Sen. Ryan Aument of Lancaster County has proposed temporarily suspending mail-in voting until problems are ironed out. Wolf and Street said there is no cause to do so.
Davidson said there is bipartisan consensus on three election reforms: Allowing pre-canvassing of mail-in ballots; giving county election boards more resources; and expanding the timelines for counting mail-in ballots.
Street said other Republican proposals and hearken back to the Jim Crow-era practices of nullification and interposition. A Black man himself, he called it "insulting" to suggest such changes are not voter suppression tactics.
Their advocates always have "reasons and excuses" to offer as pretexts, he said.