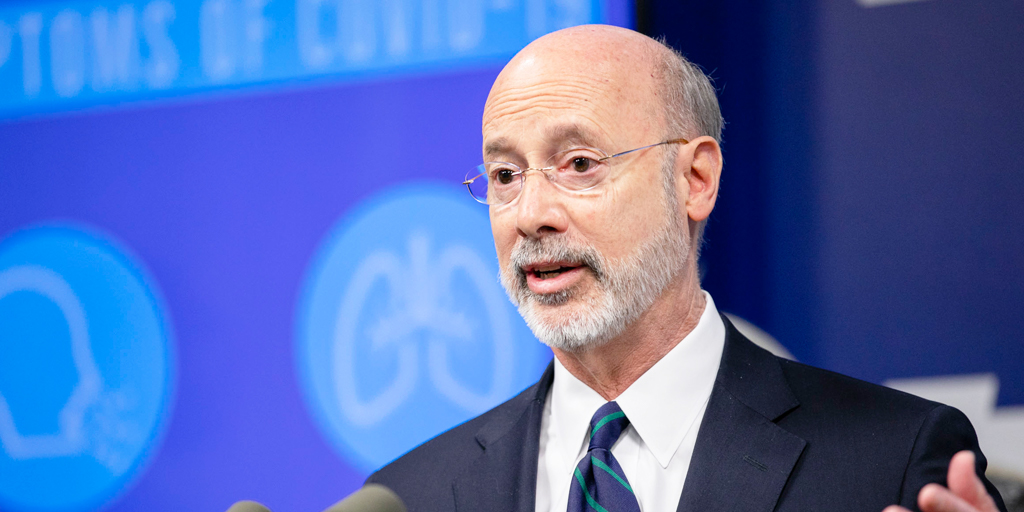 Reacting to Pennsylvania's recent increases in Covid-19 infections, Gov. Tom Wolf imposed new statewide restrictions that take effect Thursday.
"This is the virus speaking. The virus is making the rules here," the governor said.
Among the main stipulations:
Indoor gatherings of more than 25 people are prohibited;
Outdoor gatherings of more than 250 people are prohibited;
Bars and restaurants are limited to 25% capacity indoors;
Bars may only offer service at tables, not the bar itself; alcohol may only be served as part of a meal or for takeout;
Music venues and nightclubs must shut down;
Employees that can work remotely must do so;
In-person business activities must comply with the state's mandatory mask rule and other Covid-19 orders.
Driven largely by a surge in the Pittsburgh area, Pennsylvania's daily Covid-19 cases, which had declined from mid-April through mid-June, have since climbed to around 1,000 a day.
Wolf said he wanted to avoid the plight of states like Florida, Texas and Arizona, where coronavirus cases are threatening to overwhelm health systems.
By acting now, Pennsylvania can "get ahead of the curve" and avoid a broad-based quarantine, Health Secretary Dr. Rachel Levine said.
Wolf's actions to contain Covid-19 have met with resistance. Republicans in the legislature have repeatedly sought to curtail the administration's authority to impose public health restrictions unilaterally, but the state Supreme Court has upheld his authority.