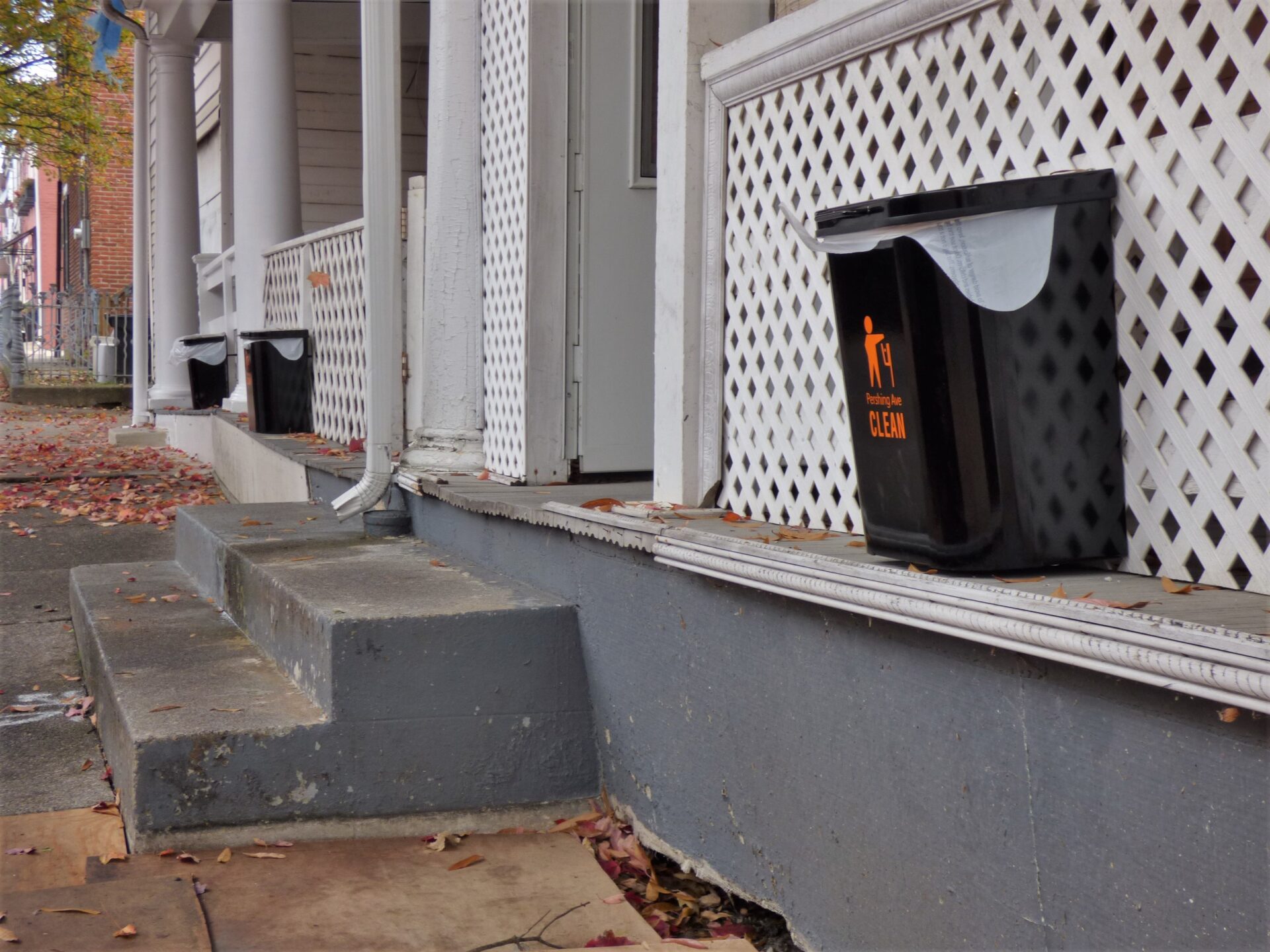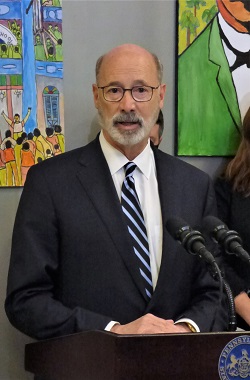 Gov. Tom Wolf stopped in Lancaster Monday morning to tout a local nonprofit's partnership with city government on an anti-littering initiative and to introduce the state's first Litter Action Plan.
"We've got a litter problem," Wolf said.
An estimated 500 million pieces of litter lie along Pennsylvania streets and highways. A study by the nonprofit Keep Pennsylvania Beautiful found that the state's nine largest cities, including Lancaster, spend a total of $68.5 million a year to clean up litter and illegal dumping, money that could be spent on repairing roads or sewers or renovating parks.
Lancaster's contributes around $2 million to that total, or $36 per resident.
Litter is a health hazard, Wolf said, and it hurts the state's image: "What kind of message are we sending when you come across the state border and see garbage?"
The Litter Action Plan is available on the Department of Environmental Protection website. It calls on multiple state departments, the legislature, local governments, businesses, nonprofits and the public all to do their part.
It outlines 16 recommendations, including more public education and outreach, better enforcement of existing litter laws and possible legal reforms, such as the creation of an "environmental court." It encourages municipalities to adopt or update their littering ordinances and partner with other stakeholders and the state to reduce litter.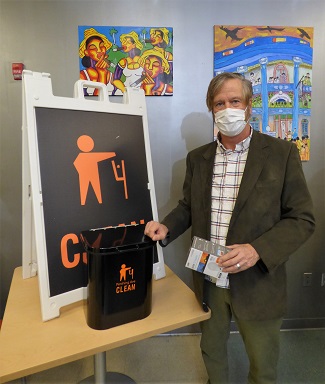 Tiny Cans
Wolf unveiled the Litter Action Plan at Tec Centro, the Spanish American Civic Association's bilingual training school in southeast Lancaster.
That's because of SACA's connection to Lancaster's latest anti-litter initiative, the Tiny Can program, which is being field-tested on Pershing Street, just outside Tec Centro's doors.
A collaboration between City Hall and SACA's Elm Street program, it provides free trash cans for neighborhood residents to install on their porch railings. Participating residents are responsible for emptying the tiny cans; the contents can be included with the rest of their household waste on trash day.
"Innovative solutions like the Tiny Can project in southeast Lancaster will help us boost community pride and strengthen our neighborhoods, block by block," Mayor Danene Sorace said.
The idea originated with Ellen Howell, the wife of Elm Street Program Manager Jack Howell. She had seen plastic bags hung on city porches as makeshift litter receptacles.
Elm Street raised about $11,000 to launch the program. It paid $6,000 for 60 of the trash cans, which are manufactured locally.
About 45 have been deployed so far, Jack Howell said: Their sleek black design fits with the streetscape and they're made of steel, so they're rugged and durable.
"It's a tiny solution for a big problem," said Mike Devaney, city manager of solid waste & recycling. Devaney collaborated with Howell on the Tiny Can program and represented Lancaster on the working group that developed the state Litter Action Plan.
The idea, he said, is to have "a visible line" of cans along a block, one every couple of houses or so, so there's a receptacle right at hand when you want to throw something away. Walt Disney implemented the same idea at Disneyland, realizing people only travel a few dozen feet between buying a food product and having a wrapper to discard.
Partners on the project include Penn Waste, the city's residential trash hauler, and the Lancaster County Solid Waste Management Authority.
The city hopes to scale up the Tiny Can initiative and fold it into Adopt-A-Block, a collaboration between the city and Lancaster City Alliance that recruits individuals and organizations for litter pickup and provides them supplies, including garbage bags and cans.
The city is looking at beefing up Adopt-A-Block and encourage participants to "take ownership" of their streetscapes, Devaney said. For example, the program could be used to organize "snow angels" to shovel seniors' sidewalks in winter or rake leaves in the fall.
"It's not right to litter," Devaney said. "We want to get to the point where the behavior is changed."
Photo gallery
(Photos: Tim Stuhldreher)