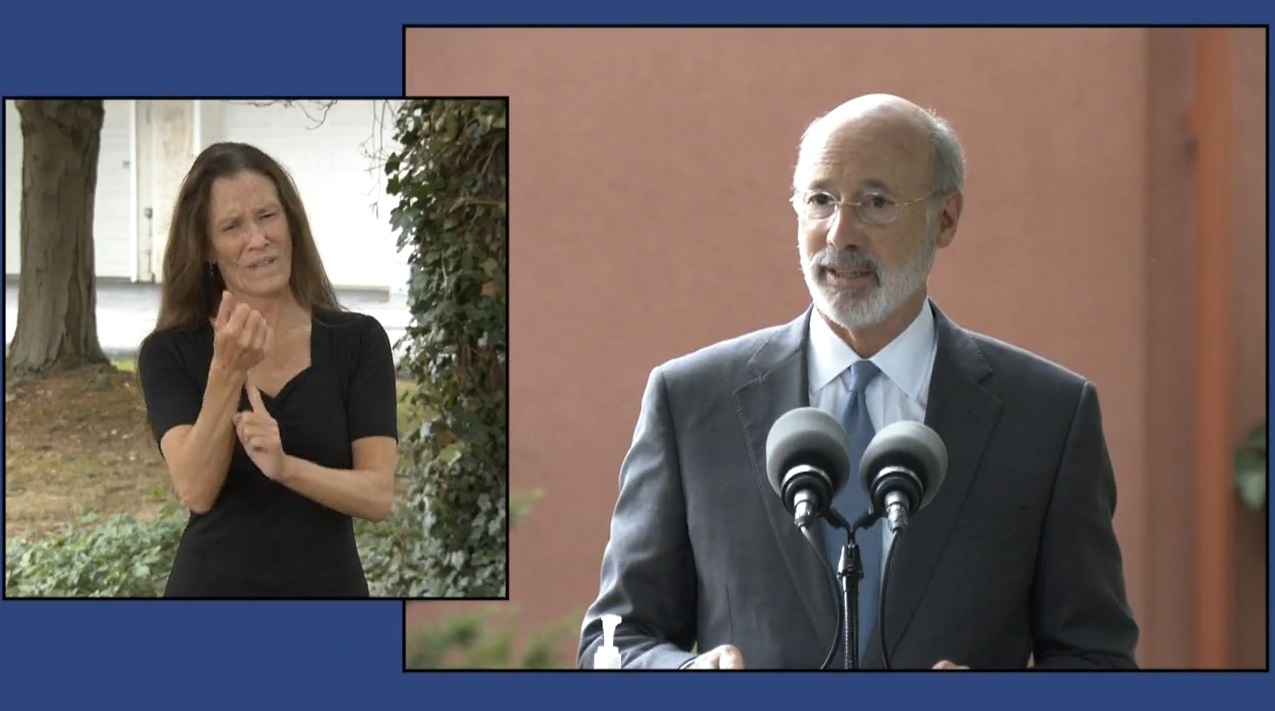 Gov. Tom Wolf on Friday acknowledged the difficulties of reopening schools during the Covid-19 pandemic, saying his administration is doing its best to balance the imperative of providing solid education with the imperative of keeping children safe.
"We are trapped between some really hard choices here," the governor said.
His comments came at his daily Covid-19 press briefing. On Friday, it took place at the Lancaster Health Center, giving Wolf and Health Secretary Dr. Rachel Levine a chance to praise the federally qualified health center's  strong response during the pandemic and its longstanding role in providing accessible health care to minority and at-risk populations.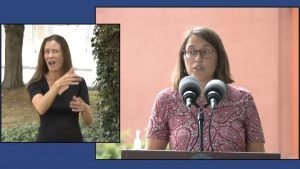 Lancaster Health Center was the first coronavirus testing site in Lancaster city. Its aggressive contact tracing program boasts an 86% success rate, chief medical officer Dr. Anne-Marie Derrico said.
Wolf and Levine have faced strong pushback for imposing tough statewide Covid-19 restrictions. Wolf said the measures are targeted, data-driven and intended to ensure the virus doesn't spin out of control the way it has in Florida and Texas.
"I want this to go as quickly as possible," he said. Asked about Lancaster County's repeated demands for more local autonomy in responding to Covid-19, the governor acknowledged the local efforts, funded with federal CARES Act dollars, to contain the virus.
Nevertheless, "there are certain things that require state action," because Covid-19 doesn't respect political boundaries, he said.
To reopen schools, Wolf said administrators must both ensure their facilities are safe, and convince their communities that they've indeed done so. Otherwise, it won't work, he said.
"Those are the realities," he said.
Responding to another question, Wolf said he's still debating whether to sign a bill requiring state agencies to respond to Right-to-Know requests during emergencies. The deadline is Sunday.
Wolf said he has no objections to transparency, but due consideration has to be given to employee safety, too. If he can be assured the bill doesn't require employees to put themselves at risk, he won't veto it, he said.
Wolf had previously said he would veto the bill, which passed both houses unanimously.
Watch: Gov. Wolf's Covid-19 update for Friday, July 24, 2020: