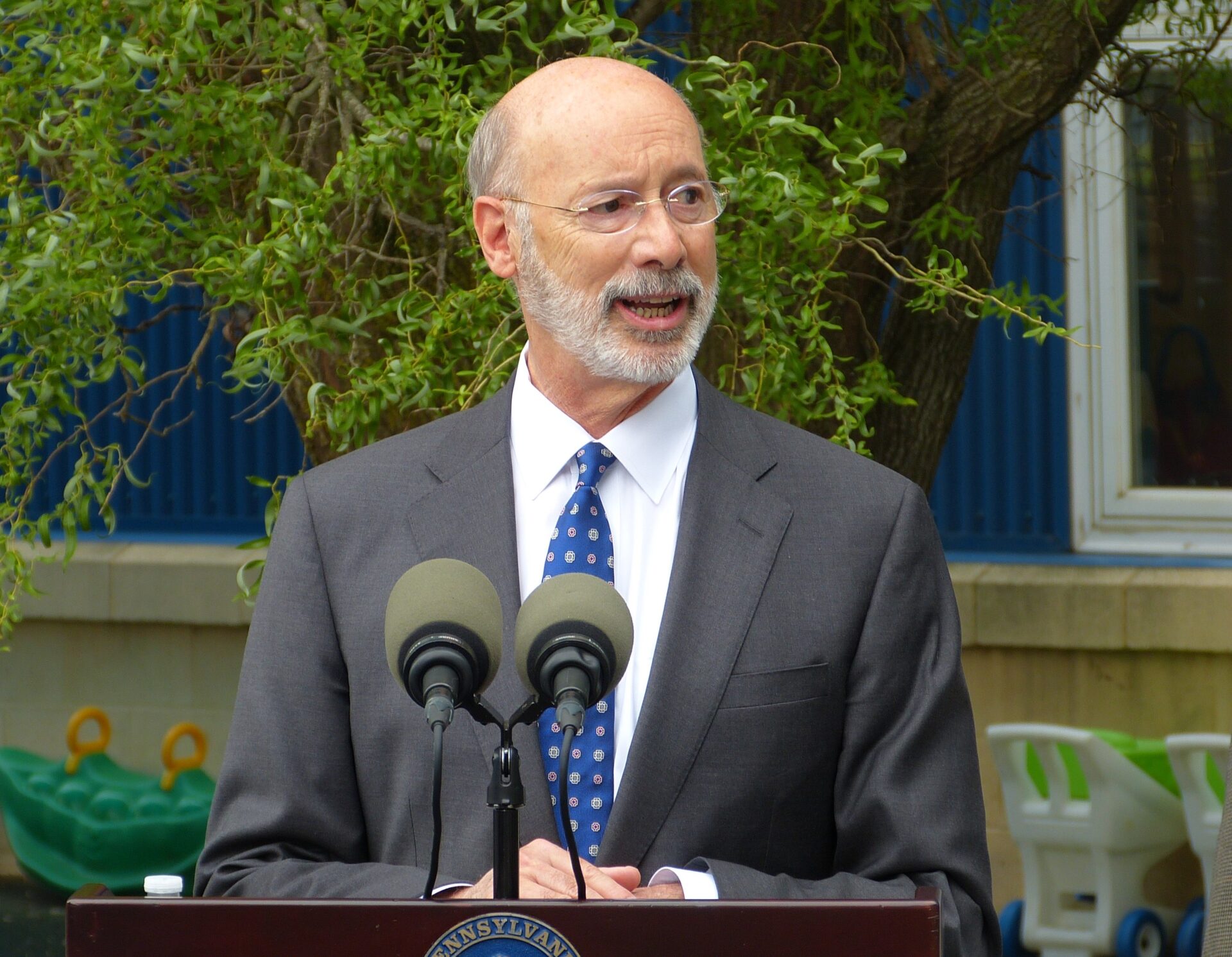 Gov. Tom Wolf is asking Pennsylvania's lawmakers to return to Harrisburg to pass a mask mandate for schools and child care centers, reports Spotlight PA.
In a letter to House and Senate leaders, Wolf says only 59 school districts are known to have implemented mandatory masking. The state has 500 school districts, of which 474 have submitted their Covid-19 health plans to the state.
Meanwhile, Wolf said, his administration "has seen an outpouring of calls from parents, teachers pediatricians and others urging action to mandate masking in K-12 classrooms."
Parents of children under 12, and thus not eligible for Covid-19 vaccination, are especially concerned at having to fend for themselves, he said. Their local districts are refusing to impose mandates, either because of political pressure or false beliefs about their effectiveness, he said.
"With school having already started in many areas of the state, the time to act is now," Wolf wrote.
The U.S. Centers for Disease Control & Prevention strongly recommends universal indoor masking for school students and staff, regardless of vaccination status.
It is unlikely the Democratic governor's request will be heeded. A spokesperson for House Republicans told Spotlight PA that representatives have no plans to return ahead of schedule, and that decisions on masks should be made locally.
Republicans have majorities in both chambers and have continually fought against the Wolf administration's Covid-19 mitigation efforts, arguing they harmed business activity and infringed on personal freedoms.
Republican governors in Arizona, Florida and Texas have enacted bans on mask mandates, although some local districts are defying them. Other states have enacted statewide mask mandates, including California, Illinois and Virginia. A state-by-state breakdown is available here.