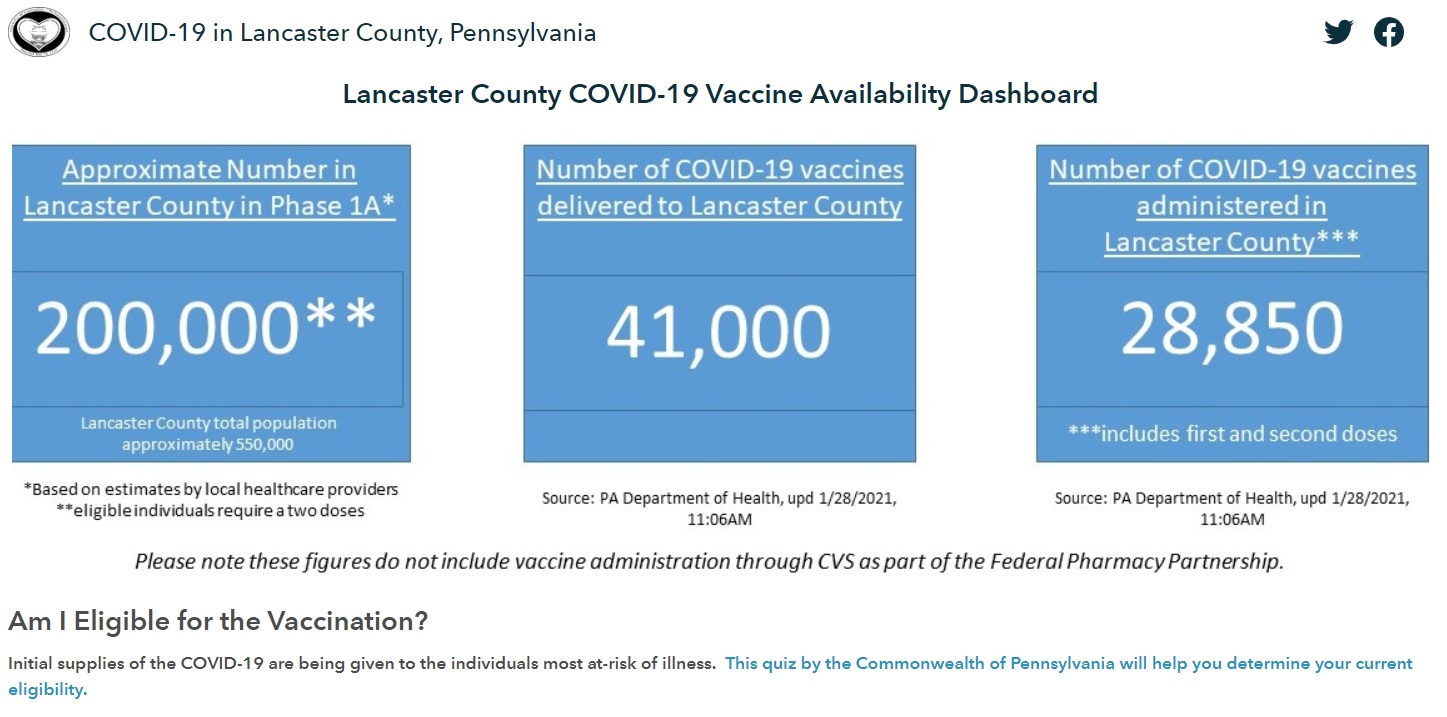 Lancaster County's Covid-19 vaccination website, vaccinatelancaster.org, will officially debut on Monday, county Commissioner Ray D'Agostino said.
Eventually, it will include a link to register for vaccination, he said during the commissioners' briefing Thursday. At present, those who are eligible must make arrangements on their own with a vaccine provider — typically, a health system, clinic or pharmacy.
A preliminary version of the site is already available online. It has information on Pennsylvania's vaccination phases, a map of providers, other Covid-19 information and links to various resources.
A statement advises visitors to "Please watch for updates on Monday" when "a new vaccinatelancaster.org will be available."
The Pennsylvania government's Covid-19 vaccination page is here. It has FAQs, vaccination data by county, the state's latest vaccine distribution plan, and other information.