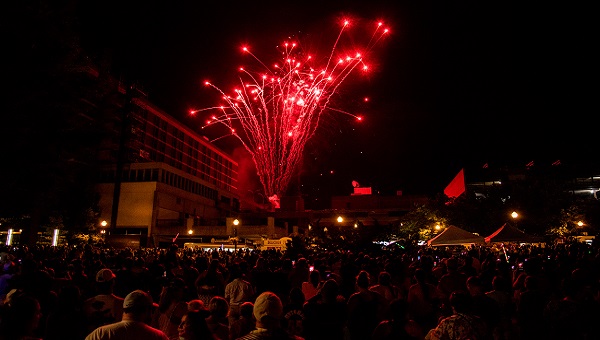 "Celebrate Lancaster" is taking a different form this year due to the Covid-19 pandemic.
The annual Independence Day commemoration takes place from noon to dusk on Friday. This time, rather than closing several blocks of North Queen Street for a street fair and fireworks, the city is creating a number of small-scale and mobile attractions.
Four musical acts will perform on flatbed trucks driving around the city, and food trucks will set up at several locations. A brief fireworks show will conclude the evening. The pyrotechnics will be set off at two locations, unannounced to discourage crowding.
"Residents are encouraged to watch from their porch, yard or sidewalk and remain socially distanced," the city says.
Full details are outlined on the Lancaster Office of Promotion's website.
Celebrate Lancaster takes place the same day Lancaster County moves to Pennsylvania's green phase of reopening. While green is the least restrictive stage, Covid-19 precautions remain in place, and gatherings of more than 250 people are prohibited.