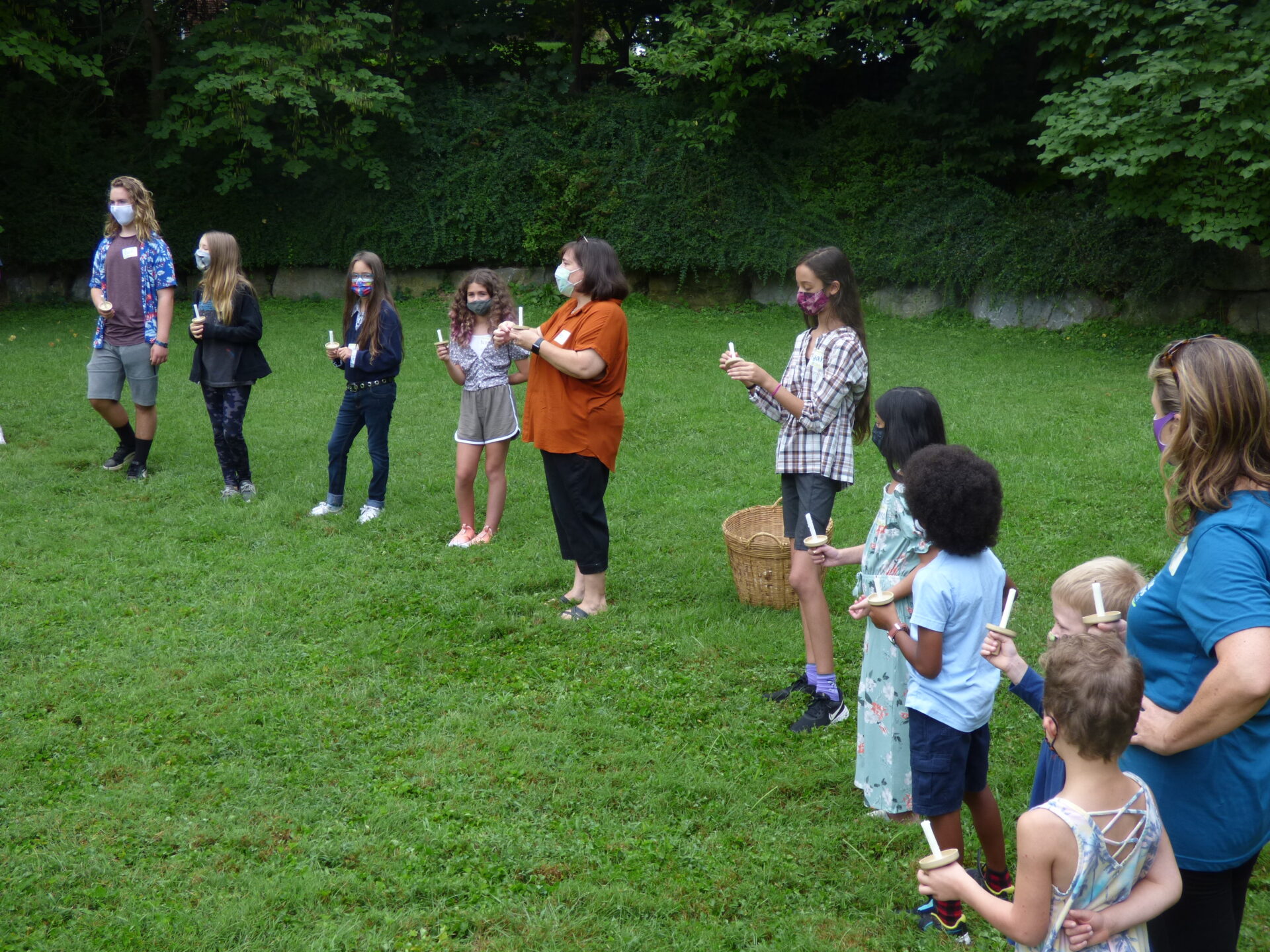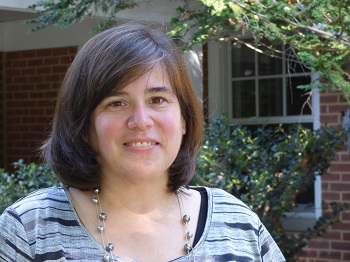 Early Monday morning, Andrea Paz y Miño Carty gathered some two dozen young people, aged 5 through early teens, into a circle. Their parents looked on nearby.
"Let's just take a few moments to be mindful of how we're feeling," Carty said, inviting the children to each share one "feeling word."
"Excited!" "Happy!" "Nervous!" "Glad!"
There was good reason for those emotions: Monday was Opening Day for the brand-new Lancaster Friends School. The young people circled around Carty would be its first students.
Founded on Quaker values of peace, inclusiveness and social justice, Lancaster Friends School is a nonprofit religious school and the only Quaker-affiliated school in Lancaster County. Carty is the Head of School; classes take place at the Lancaster Friends Quaker Meeting House in East Hempfield Township.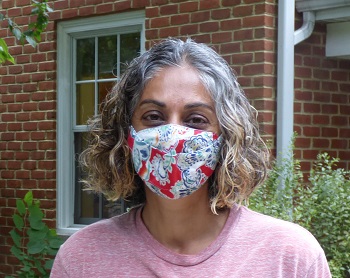 Parent and board member Zeshan Ismat said Lancaster Friends School will be a place where children can "feel safe to be themselves."
"When a kid feels safe to be who they are, then they'll be curious to learn," she said.
Jamie Beth Cohen is the mother of two of the new students, seventh grader Nora and fourth grader Josia.
"We were super excited to find a school that was authentically leading with social justice," she said.
VIdeo: Lancaster Friends School opens
A response to 2020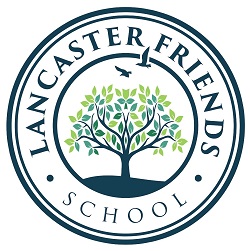 Members of the Lancaster Friends Meeting had talked for years about founding a school, Carty said. The first meeting of the Quaker School Study group took place in July 2018.
Then came the watershed events of 2020: The coronavirus pandemic, the protests for racial and social justice sparked by the murder of George Floyd. Every headline seemed to underscore the need for the kind of school the Lancaster Meeting members were envisioning.
"We felt this re-ignition," Carty said. "We couldn't wait any more. We had to do it."
Organization of the school began in earnest in the fall of 2020. A board was selected and administrative responsibilities assigned. By spring, a framework was in place and student recruitment could begin.
The goal was a socially and economically diverse group of learners. A core group of families formed right away, Carty said. They've been engaged and eager to help.
Until a couple of weeks ago, it looked like initial enrollment would be 17. Then another 10 students signed up.
"We had to open another classroom," she said. "We're just about full."
The school is trying to keep class sizes small, both to promote education and because of Covid-19. (In line with Centers for Disease Control & Prevention recommendations, Lancaster Friends School enforces a strict masking policy.)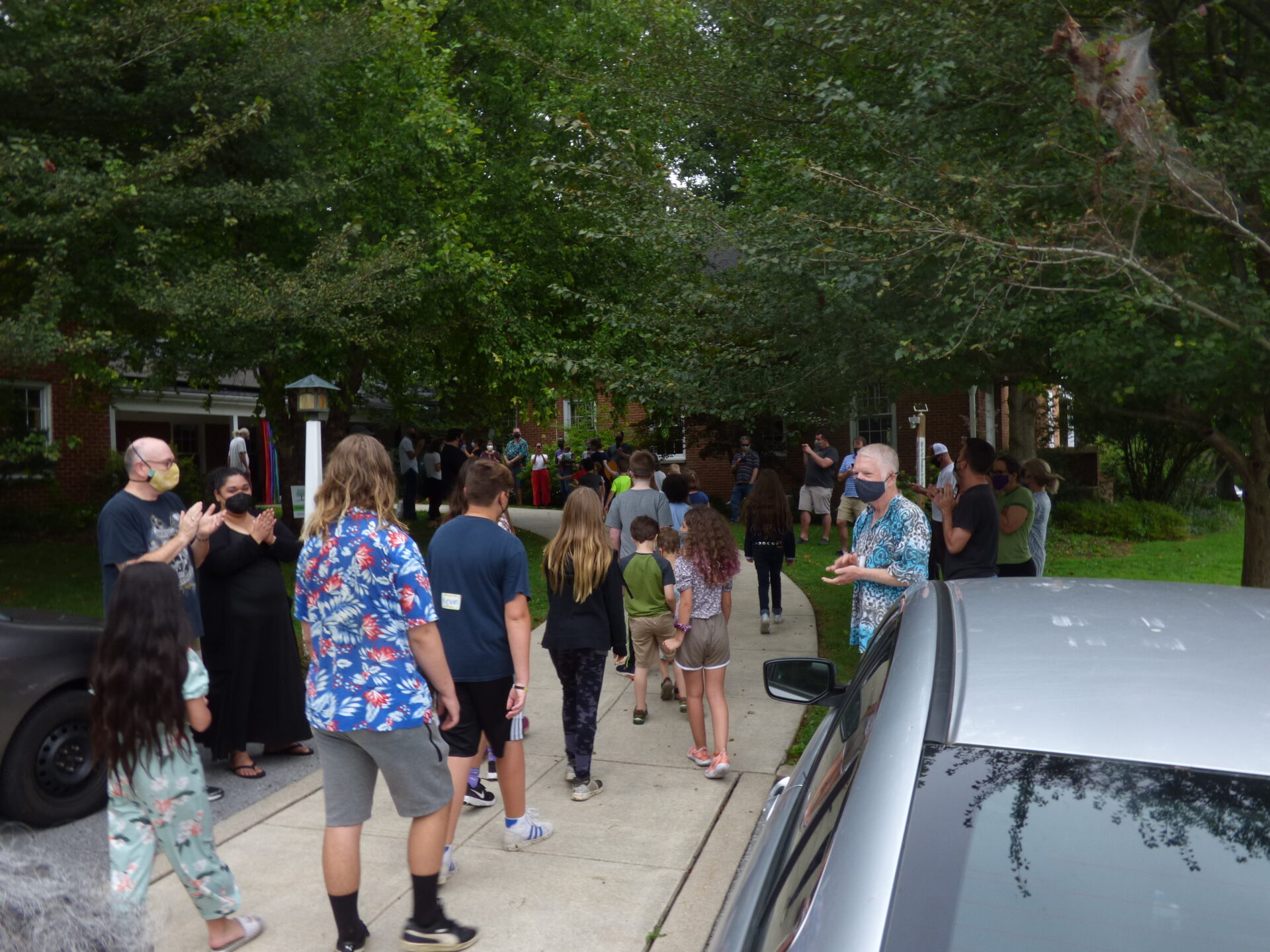 A Quaker education
In April, the Friends Council on Education formally recognized Lancaster Friends School as a member institution. It joins 34 other Quaker schools in Pennsylvania, most of which are in the Philadelphia area.
According to the Council, Quaker education takes "an open-minded approach to curriculum and teaching ... Children grow and change in an environment that nurtures their spirits and challenges them to develop inner resources for discipline, respect, compassion, and achievement."
The school governance follows Quaker values, Carty said, emphasizing egalitarianism and discernment. The students and faculty come from diverse religious backgrounds. There will be school periods set aside for mindfulness and worship, but they will be entirely nonsectarian.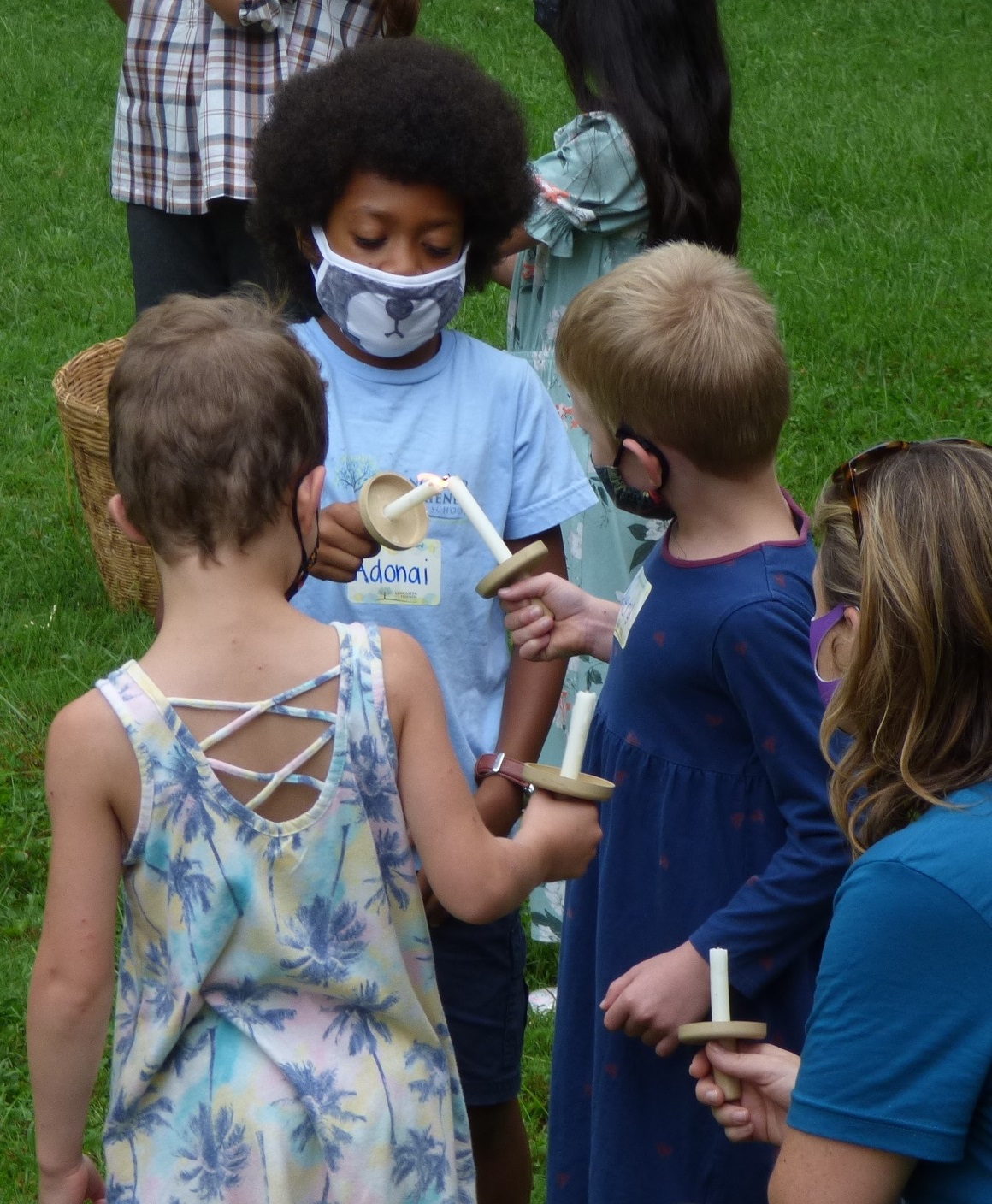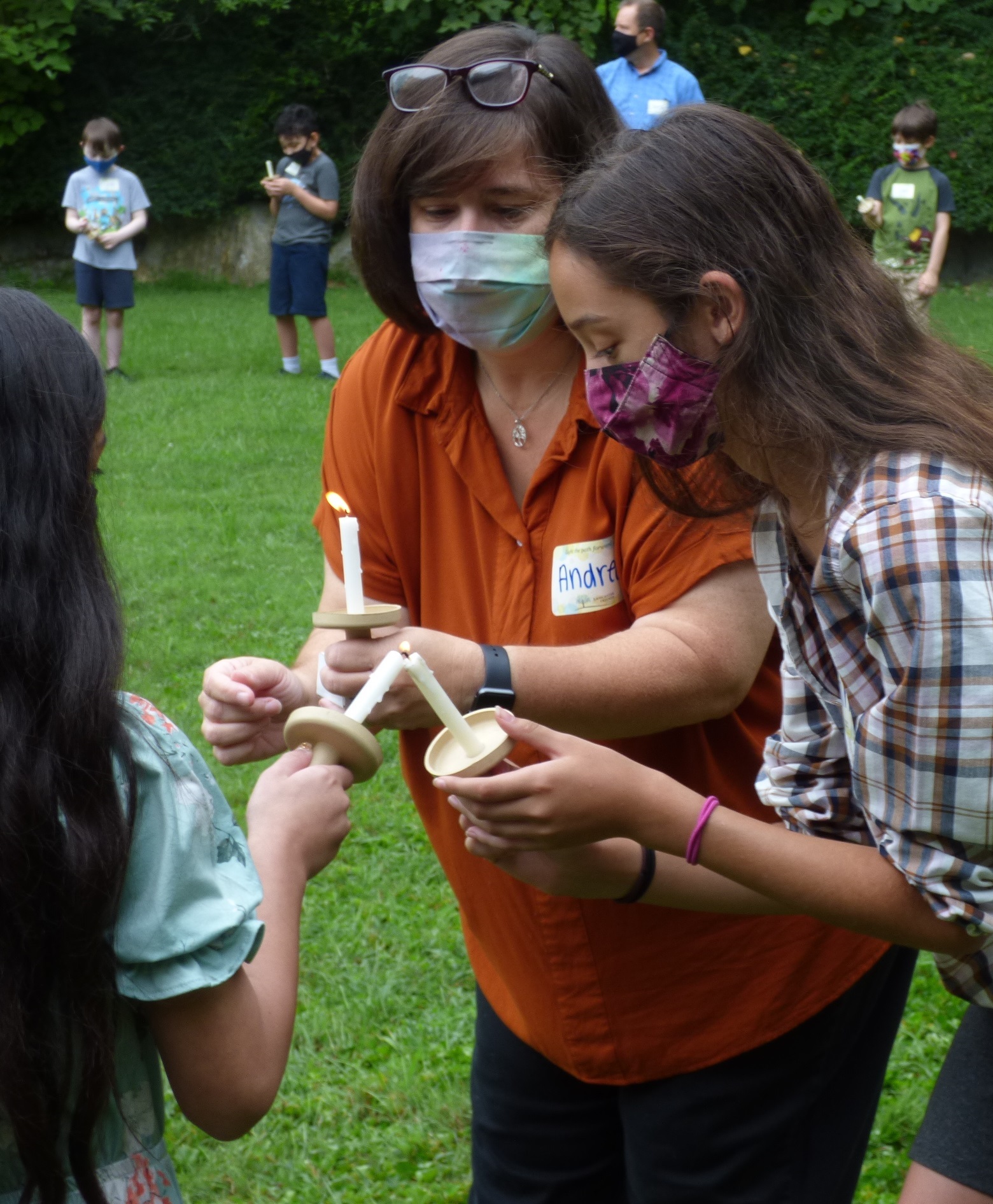 The Inner Light
During Monday's opening ceremony for the Lancaster Friends School, Head of School Andrea Paz y Miño Carty used a candle-lighting circle (an exercise ultimately frustrated by the brisk morning breezes) to illustrate the Quaker philosophy of the Inner Light.
"We think that everyone has a light inside them," Carty said, and that light can be shared.
"Sharing my light ... doesn't make my light burn any dimmer. I can share my light, my friendship, my spirit."
"We're not trying to convince anyone to be Quaker," Carty said. "We want everyone to find their own path and build on their own spirituality."
Mary Cae Williams, the former head of The New School in Lancaster, served as an informal adviser to the leaders of the Lancaster Friends School as they developed their plans. She believes it offers an educational approach that is unique in Lancaster County, "a real alternative to everything else."
And that's valuable, she said: The wider the variety of educational options, the more likely it is that families can find the perfect fit for their children. When children are in the right setting to learn, "you just can't stop them," she said.
Trexler Proffitt will be teaching English, history and math for grades 6 to 8. He said he was impressed by the school's mission and is excited to be involved.
On Monday, he and his students discussed how Lancaster Friends School would differ from other educational settings. It would be more egalitarian, they agreed, and rules would be more flexible.
Students will hear from more "historically marginalized voices" in their English and history classes, Proffitt promised. Math class, too, will incorporate real-world issues, he said, such as using statistics to examine structural inequalities.
Future plans
The school's first-year budget is about $200,000, Carty said, with revenue coming from tuition and fundraising. There are five salaried faculty members and one volunteer.
Tuition is $10,500, with need-based scholarships available; For 2021-22, the school was able to meet all families' demonstrated financial need, Carty said.
Going forward, the goals include expanding enrollment and launching a capital campaign for eventual acquisition of a dedicated space for the school, tentatively in Lancaster city.
"We're learning as we go," Carty said. The support of volunteers, parents and family members, the Friends Meeting congregation and fellow Quaker schools has been invaluable, she said.
Ismat, the parent and board member, said she couldn't be more excited.
"This place just seems like magic," she said. "I can't believe we have this opportunity."