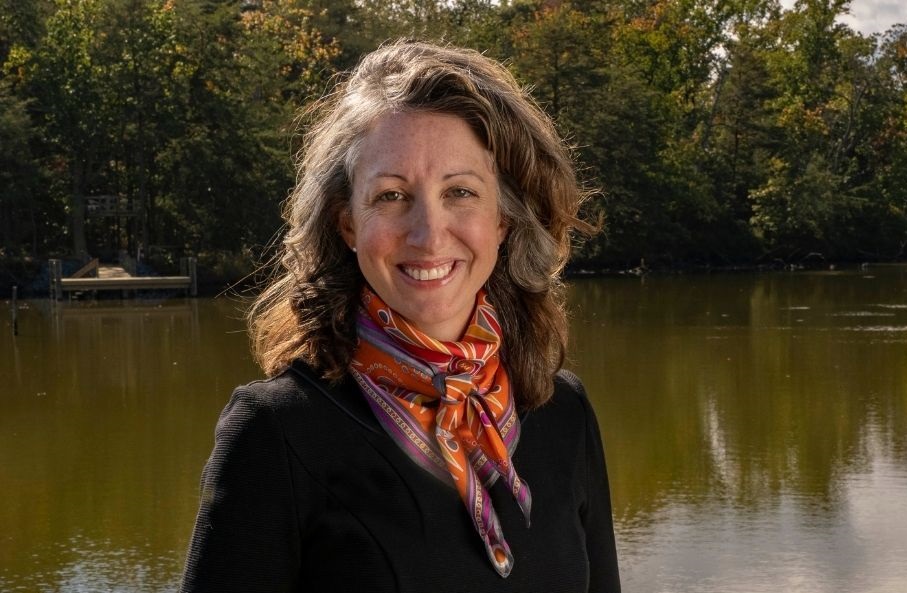 Hilary Harp Falk will be the next president and CEO of the Chesapeake Bay Foundation, the nonprofit announced Monday.
Falk will leave the National Wildlife Federation, where she was chief program officer. She will begin at the foundation on Jan. 3, 2022.
She succeeds Willam C. Baker, who has been the foundation's president and CEO since 1981.
Falk, a 2001 graduate of Franklin & Marshall College in Lancaster, interned with the foundation in 1997, then spent another three years with the organization after graduation as an educator.
"Today, we stand at a crossroads for Bay restoration," Falk said in a statement. "Finishing the work of Chesapeake Clean Water Blueprint by 2025 and leaving a restored Bay to our children and grandchildren is possible. But it is not certain."
Lancaster County is part of the Chesapeake Bay watershed, which encompasses 66,000 miles in six states. The bay's waters have been badly compromised by pollution; the foundation is the largest independent organization dedicated to its recovery.
Lancaster city is under a consent decree to reduce the pollution it contributes to the watershed. Last year, the foundation joined Maryland, Virginia, Delaware and the District of Columbia in suing the U.S. Environmental Protection Agency, saying the EPA has not done enough to hold New York and Pennsylvania accountable for reducing their pollution.
"Strong leadership skills, a commitment to equity in the environmental movement, and a devotion to following the science to restore the health of the Chesapeake Bay made Hilary Harp Falk the clear choice for leading CBF during this critical time," Foundation board Chairwoman Elizabeth Oliver-Farrow said.
The board evaluated more than 100 candidates before selecting Falk. Outgoing president Baker called her "a proven leader," saying she has "the experience and wisdom necessary to continue the work that CBF launched 55 years ago to save this national treasure."