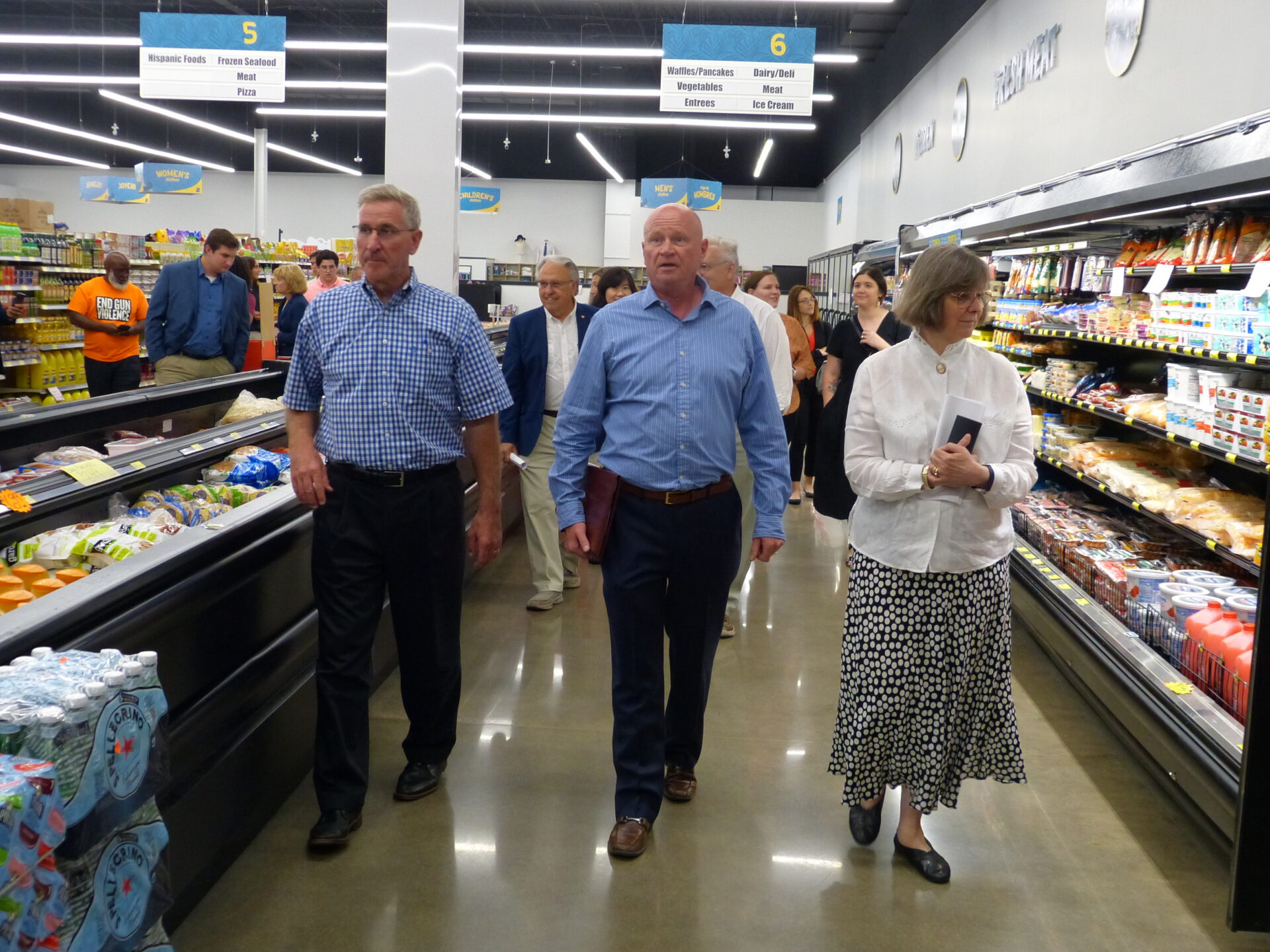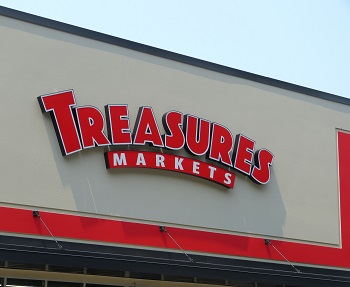 "I have never seen a retail outlet like this before," state Sen. Judy Schwank told Mike Mitchell on Monday.
"Michael," she said, "you had a genius idea here."
Mitchell is the entrepreneur behind Treasures Markets, a social enterprise that combines discount food and general merchandise retailing with community development and job-training for at-risk individuals.
Its first outlet opened just over a year ago at 515 N. Franklin St., near the J.P. McCaskey High School campus on Lancaster's east side.
Last fall, as part of its Covid-19 relief funding, Pennsylvania awarded Treasures a $450,000 Fresh Food Financing grant to invest in refrigeration and other equipment. On Monday, Schwank, First Lady Frances Wolf and other state officials toured the store as part of Pennsylvania's fourth annual Urban Agriculture Week.
The Fresh Food Financing program targeted food retailers impacted by Covid-19 that operate in underserved areas. Treasures' was "one of the largest grants we did," Agriculture Secretary Russell Reading said.
Initiatives like Treasures are critical to remediating systemic inequities and improving underserved communities' access to fresh, healthy and affordable food, Wolf, Redding and the other visitors said.
Photo gallery
One side of Treasures Markets is a discount grocery. The other side offers an ever-changing mix of clothing, furniture, housewares, and other items, sourced from closeouts and donations and offered at bargain-basement prices.
The savings can be up to 70%, Mitchell said. Much of the food Treasures makes available to consumers would otherwise be thrown away.
For customers, Treasures Markets "has to be a godsend," First Lady Wolf said. She urged Mitchell to consider York, her husband Gov. Tom Wolf's home town, in his expansion plans.
Irrigating a 'food desert'
Mitchell said God "put the concept in my heart" for Treasures Markets about six years ago. The idea took on urgency in 2017, when Giant Food Stores closed its supermarket on Reservoir Street. (It has since been converted into a a hub for Giant's online ordering and home delivery service.)
"Giant's closing created a food desert," Mitchell said. There is an Asian food market across the street, and a smattering of convenience store but for the roughly 30,000 people who live within a one-mile radius, there was no longer a traditional supermarket within walking distance.
Mitchell put together an executive team to develop a business plan and secure financing, which included $1.9 million in federal New Markets Tax Credits. Local support came from the High Foundation, which provided both a grant and a working capital loan. A partnership with Water Street Mission provides a pathway for individuals in Water Street's residential program to be trained and hired through the mission's "Step Up" career training initiative.
The Franklin Street location is a former hardware store and warehouse. Mitchell's team bought and remodeled it — not suspecting, of course, that they would be opening in the middle of a pandemic.
"It's been a challenging time to open a business," Mitchell said. Among other things, because Treasures wasn't operational in 2019, it wasn't eligible for the Paycheck Protection Program, a major lifeline for many companies.
With the pandemic in abeyance, Mitchell said business is picking up. The store's employee headcount is up to 17 full-time equivalent. Treasures' "Summer Fest," celebrating its one-year anniversary, drew around 700 people, the largest crowd to date.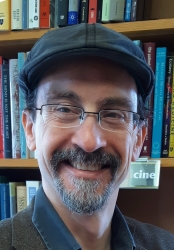 Latest posts by Tim Stuhldreher
(see all)