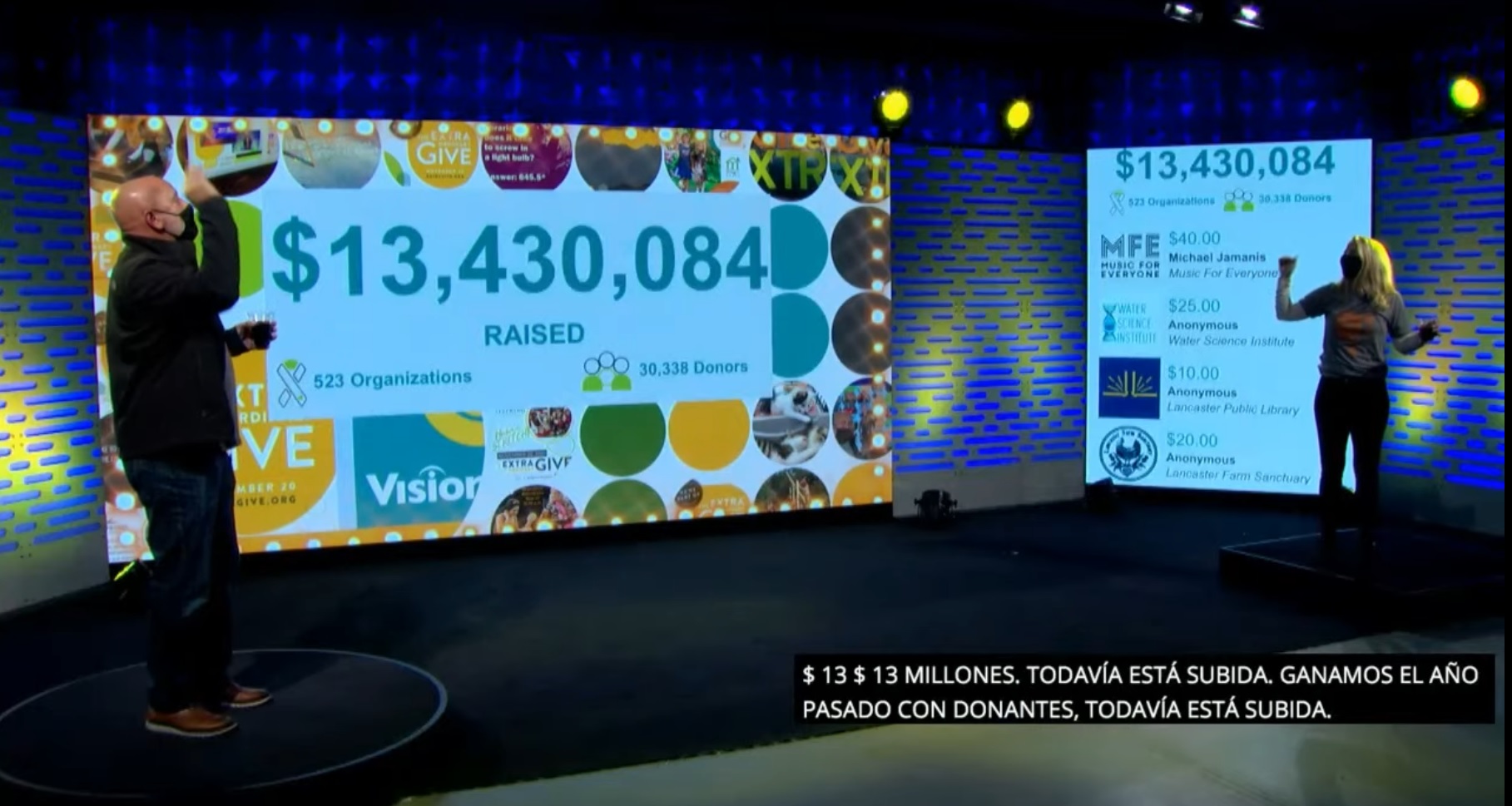 Lancaster County did it again on Friday, raising an extraordinary amount of money for Extraordinary Give.
"It's still going up. Oh my gosh, it's still going up!" said Sam Bressi, president and CEO of the Lancaster County Community Foundation, the Extra Give's organizer, as the grand total rolled in on the Extra Give Cast livestream.
The final amount: An eyepopping $13.4 million, more than 20% above last year's record $10.9 million.
Donations came not only from the Lancaster area, but from all 50 states and 15 foreign countries, Bressi said.
By the numbers: Extraordinary Give 2020
• $13,439,665 Raised | • 30,355 Donors | • 522 Organizations
Over the years, the Extraordinary Give has been the most successful one-day fundraising effort in the U.S. Still, setting a record this time around was far from a foregone conclusion.
Due to the coronavirus, most nonprofits weren't able to hold the events they'd staged in past years to attract donors and generate and enthusiasm. And it has been a rocky economic year for many households.
Organizers spent months figuring out what changes needed to be made, what could and couldn't be done. How different would 2020 be? As the day began, "we had no idea what was going to happen," said Tracy Cutler, the foundation's executive vice president.
This year featured the largest "stretch pool" in Extra Give history, donated by presenting sponsors the High Foundation and Rodgers & Associates along with the foundation and other donors.
"We have had the most incredible Extraordinary Give ever," Cutler said. "Thank you, Lancaster!"