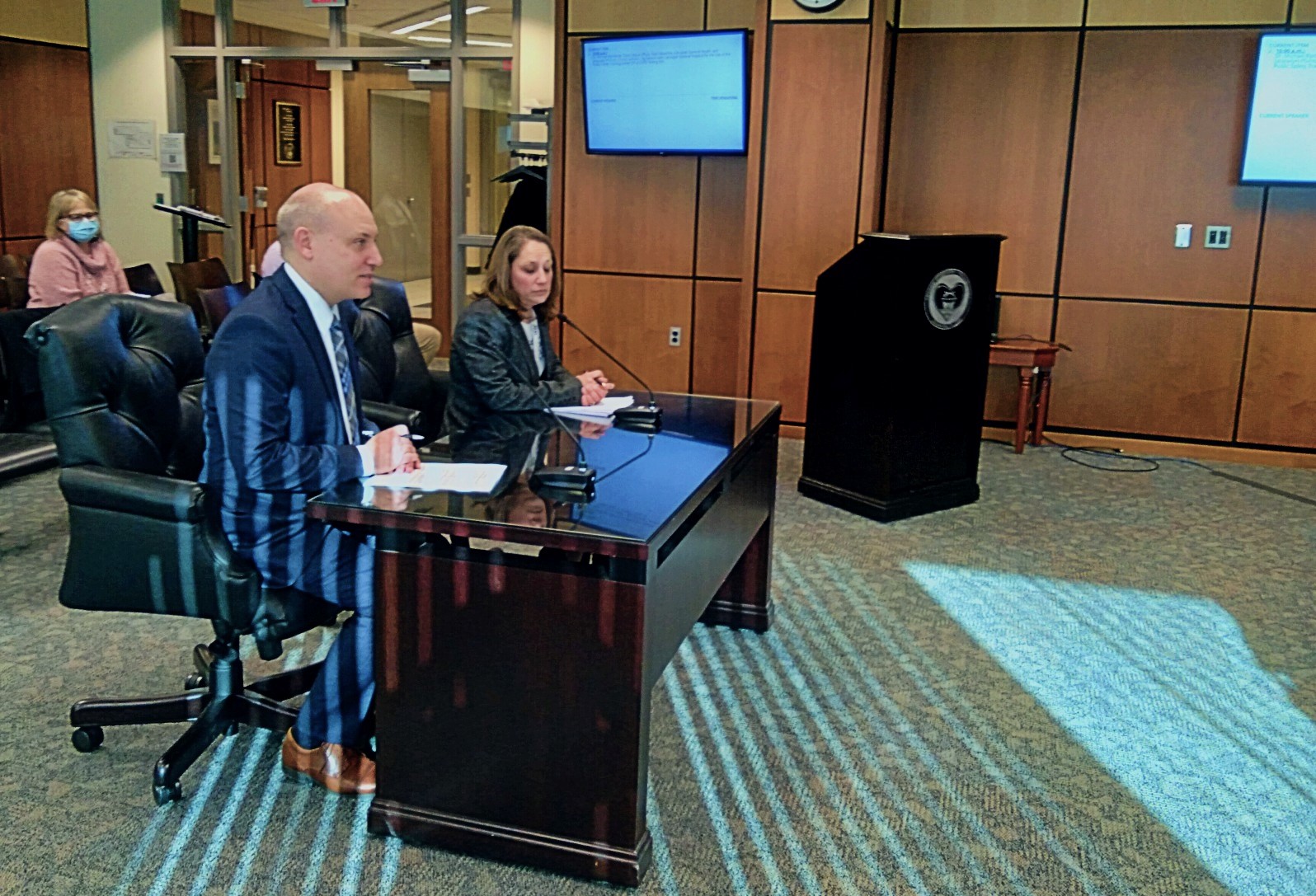 Update: The county commissioners on Wednesday approved the testing site, which LG Health confirmed will open Friday, Jan. 14. Its hours have been expanded to 8:30 a.m. to 6:30 p.m. Monday through Friday.
Previously reported: 
Penn Medicine Lancaster General Health plans to open a drive-through Covid-19 testing site at the Lancaster County Public Safety Training Center as soon as Friday, Chief Clinical Officer Dr. Michael Ripchinski told the county commissioners Tuesday.
The county commissioners are scheduled to vote Wednesday morning on the agreement giving LG Health access to the training center for the testing operation. In Tuesday's work session, commissioners Ray D'Agostino and Josh Parsons both sounded supportive of the plan in their comments.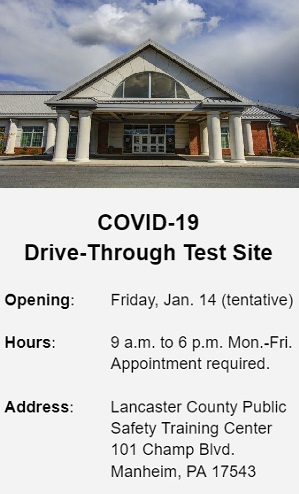 The site will be able to accommodate several hundred patients a day, Ripchinski said. Initially, testing will be by appointment only, but once staffing and logistics are in place and running smoothly, LG Health will re-evaluate whether drive-up service without appointments can be offered, too.
Patients will be able to make appointments through LG Health's online portal or by phone using 1-888-LGH-INFO (1-888-544-4636), Ripchinski said.
"I'm trying to reduce every barrier that we can," he said.
The training center is at 101 Champ Blvd., East Hempfield Township, near the Route 283 Salunga interchange. The contract calls for the testing to be offered from 9 a.m. to 6 p.m. Monday through Friday, excluding Martin Luther King Day (Monday, Jan. 17) and Presidents Day (Monday, Feb. 21). The hours could expand, Ripchinski said. The contract ends Feb. 26.
LG Health, as managing partner, is collaborating on the site with the area's other health systems: UPMC, WellSpan Health and Penn State Health.
It is intended to ease pressure on local testing capacity amid a sharp jump in coronavirus cases driven by the omicron pandemic. Currently, close to half of patients with symptoms are testing positive for Covid-19, Ripchinski said.
He praised the county for its cooperativeness and its quick response, which is allowing the center to be set up just a few days after LG Health broached the idea.
Lancaster County has recorded more than 1,000 new positive cases every day since Jan. 5, including 1,421 on Jan. 8, its highest count of the pandemic. Covid-19 inpatient counts are also at an all-time high, with 220 in county hospital beds as of Wednesday, including 33 in intensive care and 21 on ventilators.
Three quarters of Lancaster General Health's Covid-19 inpatients are unvaccinated, as are all but 2 of its 25 ICU patients.
LG Health operated a testing site at the center last year from mid-January through the end of March. Reopening it amounts to "a little bit of deja vu, unfortunately," Ripchinski said.
In 2020, Covid-19 testing had been offered at a temporary tent outside Clipper Magazine Stadium. Tents leave staff too exposed to the elements, Ripchinski said, whereas at the training center they can stay warm and dry.
Staffing is being handled through the TriStarr agency. Test samples will be processed at LG Health to provide for rapid turnaround.
LG Health will seek reimbursement from the Federal Emergency Management Agency for the costs of the site, Ripchinski said.