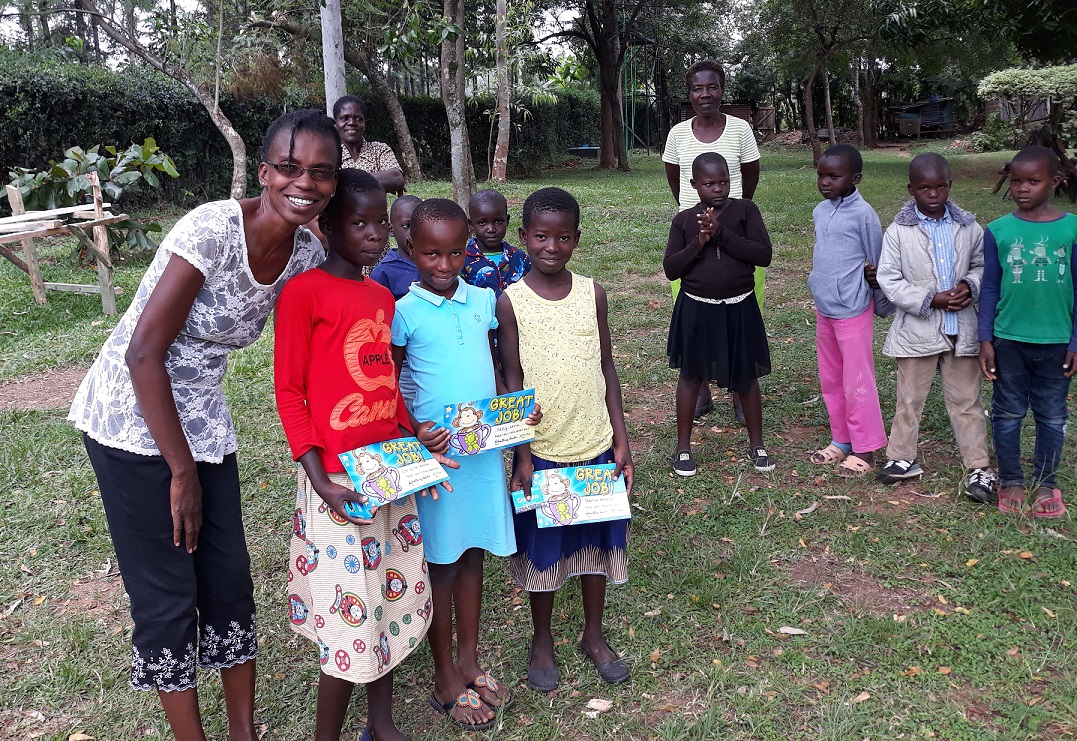 When Dorothy Dulo came to the U.S. to attend college for her nursing degree, the HIV crisis hadn't yet hit Kenya. But five years later, when she returned to visit her parents, she found that much had changed.
Her parents had taken on providing basic needs, like food and clothing and some education, for more than 20 orphans, but this was an expensive endeavor.
Dorothy realized that despite her small financial contributions assisting her parents to help the children of their community, not enough was being done.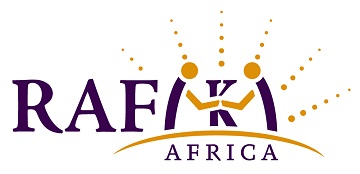 I had the honor of speaking with Dorothy as part of One United Lancaster's Women's History Month coverage. She is the founder and CEO of Rafiki Africa Foundation, a nonprofit that runs out of Lancaster County to help women and girls in Kenya.
She was in Kenya when we had our Zoom call. I asked her to tell me how such an amazing and much-needed program came into being.
"My father valued education, but I knew if we just fed [the children], gave them clothing, and sent them home with one meal a day, we'd still lose many generations to having no skills and a situation that was insecure, and the cycle would continue," she said.
"I tried to compare that situation to the community I knew in the U.S. While in nursing school, I did not realize the crisis at the time. I thought I was just helping my parents with a few dollars so they could do their thing. I didn't realize it would be a full-time passion and commitment. It grew on little by little and I became more immersed."
The first steps
Even with so many orphans in the care of Dorothy's parents, there were still more who needed help. Her father wanted to provide quality education and a formalized preschool following the Kenyan curriculum, which meant even more funding would be needed.
But sending children to the closest public school meant they would have to walk two hours round-trip, so Dorothy was asked to help with the cost of establishing a school within the local community.
The first year, they started with one class. The next year, they added another. The third year included a group from Messiah College taking a 6-week mission trip to Kenya where they helped with the teaching. Upon returning to the U.S. they held a fundraiser to build the first classroom.
Each following year, another classroom would be added until the first group of students had graduated.
"We learned through mistakes," Dorothy said. "We've grown and added programs as we realized needs."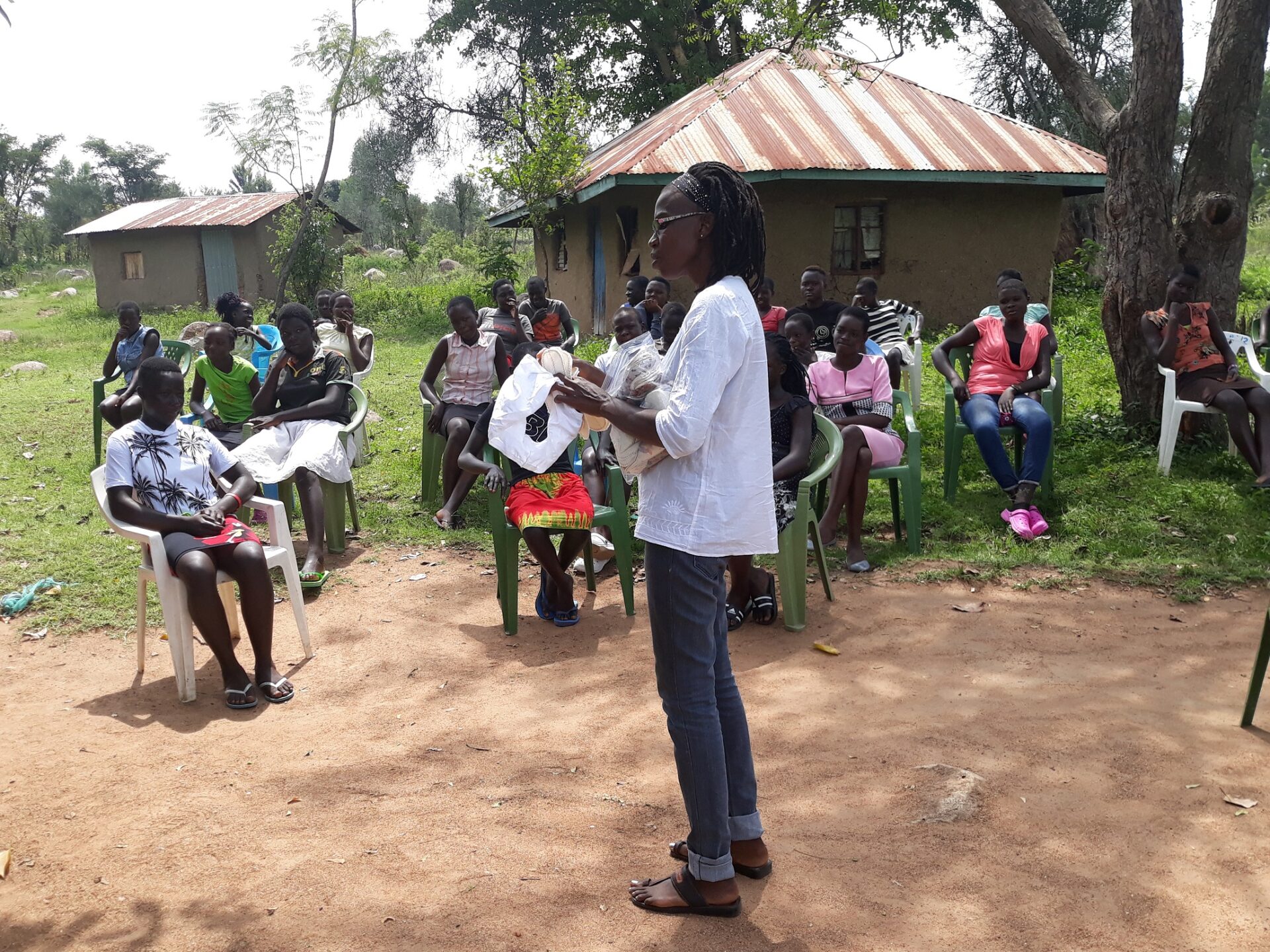 Today, the school is known as LightHouse Academy. It has around 200 students in kindergarten through 8th grade. Three quarters of the students are girls and women, making them the first priority when it comes to the Rafiki Africa Foundation's limited scholarships.
Among the needs in education for girls are how to save money and cultivate interpersonal skills in relationships.
'A lot of communities are still forgotten'
As the focus of the Rafiki Africa Foundation is so intensely on the future of women and girls, I asked Dorothy what women's rights and Women's History Month means for her program.
"It's big all around," Dorothy said. "The injustices and lack of access to pretty much everything for women all across Africa, but specifically Kenya, the gap is so huge.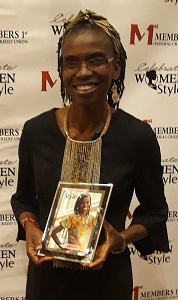 "Without small steps of empowerment and providing resources, the gap keeps getting bigger. For the continent, the gap has become so big, that helping and change need constant, long-term persistence. I now see kids from 1996 who were 3 years old now employed and powering their own community.
"Women's History Month is another time for us to bring awareness to and highlight needs for women. A lot of communities are still forgotten."
She mentioned problems such as girls not going to school because their families don't have money for daily necessities; women dying in childbirth; women spending entire days in search of water when they also have to work and take care of their families.
"These are the issues we address and need brought to light during March and the International Day of Women," she said.
"It's also a celebration for the women in the community who have stepped up and taken the challenge to better their lives. To allow their daughters to go to school and not to be married early at age 12 or 13. To say 'no' to their husbands and other men who abuse these young girls.
"The abuse and these early marriages really hold these girls back from achieving an education. It's really a beautiful opportunity for us to celebrate these kinds of women. I think the world putting aside a time or a month to talk about these issues is very important."
When I mentioned that the Rafiki African Foundation's goals were addressing systemic change, rather than focusing on quick fixes, Dorothy said there are still obstacles, such as corruption and old-fashioned ways of thinking.
"If it is not seen as a systemic problem, it's just bandages on wounds that won't heal."
Transforming lives
Dorothy is grateful that her parents started the educational programming and knew what to do. Having had the opportunity herself to be mentored through their knowledge and experience, Dorothy has witnessed education empowering girls enough that they can start changing the story for their whole family.
"Turnaround has started to happen. It's a huge accomplishment for [the women], and that's why it's so beautiful to celebrate them at least once a year. [We] encourage and empower them to continue breaking those barriers and being examples for the little girls that are coming behind them, and other women around them."
When I asked how it feels to see these results, knowing how things were when the foundation started, Dorothy responded, "It's very, very fulfilling. Makes us want to do more. We have really grown the girls' program, because we've seen how investing in their lives makes a big change. It's very encouraging."
In addition to general education, the Rafiki Africa Foundation also has a youth program for women and girls who have dropped out of school elsewhere due to lack of funds, teen pregnancy, or other reasons, and have been left without the skills that will allow them to gain employment.
"They don't have anything. We take them into the program for 6 to 12 months and give them skills—computer, business—then they choose a specific skill like cosmetology, computers, web design, tailoring, publishing, or culinary. We assess and identify which skill best suits their interest. Training happens right here. We match them with an employer or group to start their own business under our mentorship."
There is also a group for married women who have homes but no access to income and have an interest in learning. For them, the process is similar and includes training and business loans to start their own companies.
Some choose to stay with the school to be employed in different departments. For instance, the early childhood development program for children ages 3 to 9 is completely staffed with teachers who graduated from the women's program.
"These are women who married as teens but always wanted to be teachers," Dorothy said. "They finished high school with us, went to college, finished their teacher's training, and returned to teach with us.
"This program caters to all girls, from birth to older women. As long as they have the will to learn to empower themselves, we'll support them."
Support from Lancaster
The Rafiki Africa Foundation is able to do this thanks to support from donors in the United States, primarily Lancaster County. "We share the stories," Dorothy said, "and people partner with us to either sponsor a girl or woman to get the education; or people travel here and teach some of the courses, which cuts back on the cost of the program. The more we get the support, the more we can help. ...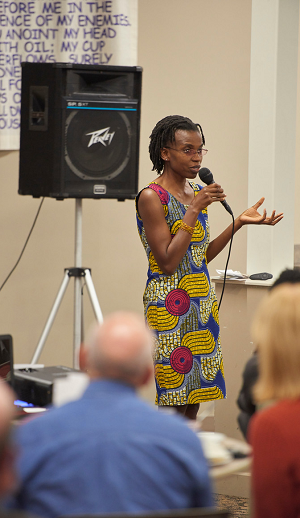 "Most of our partners and sponsors are women. We've had multiple people who sponsor [a girl] from kindergarten to 12th grade and relationships are built. The girls really work hard and prove to them that sponsorships really meant life to them. Without education, they don't have the life, so the other big part of that is the connection.
"When I decided to join my parents to help in their work, I felt like my role was to be a bridge, because I saw how much resources the U.S. had, and they didn't. How could we connect to exchange the resources? [That exchange] really shows the heart and resilience of women regardless of distance. We connect and build [each other up]."
Part of the growth between the Rafiki Africa Foundation and its partners, such as YWCA Lancaster, includes the planning of a forum at the end of May.
"Our work there is more about creating awareness and partnerships for our women here," Dorothy explained.
"We hope the work helps not only the women in Kenya, but the girls in the Lancaster area. That exchange of, 'What's your life like? How can I be of help?' when we do Zoom calls—just seeing their faces, the smiles—we realize girls are the same everywhere. The issues may be a little different but the way we reach out to support each other is the same."
When I asked about future plans for Rafiki Africa Foundation, Dorothy's response was, "Help more girls. Grow our programs as much as possible. We make small baby steps because growth is expensive financially. ...
"The plan is to continue going. We cover all a woman needs to be independent and self-sustaining. We just need to keep doing that the best we can and continue helping more and more."