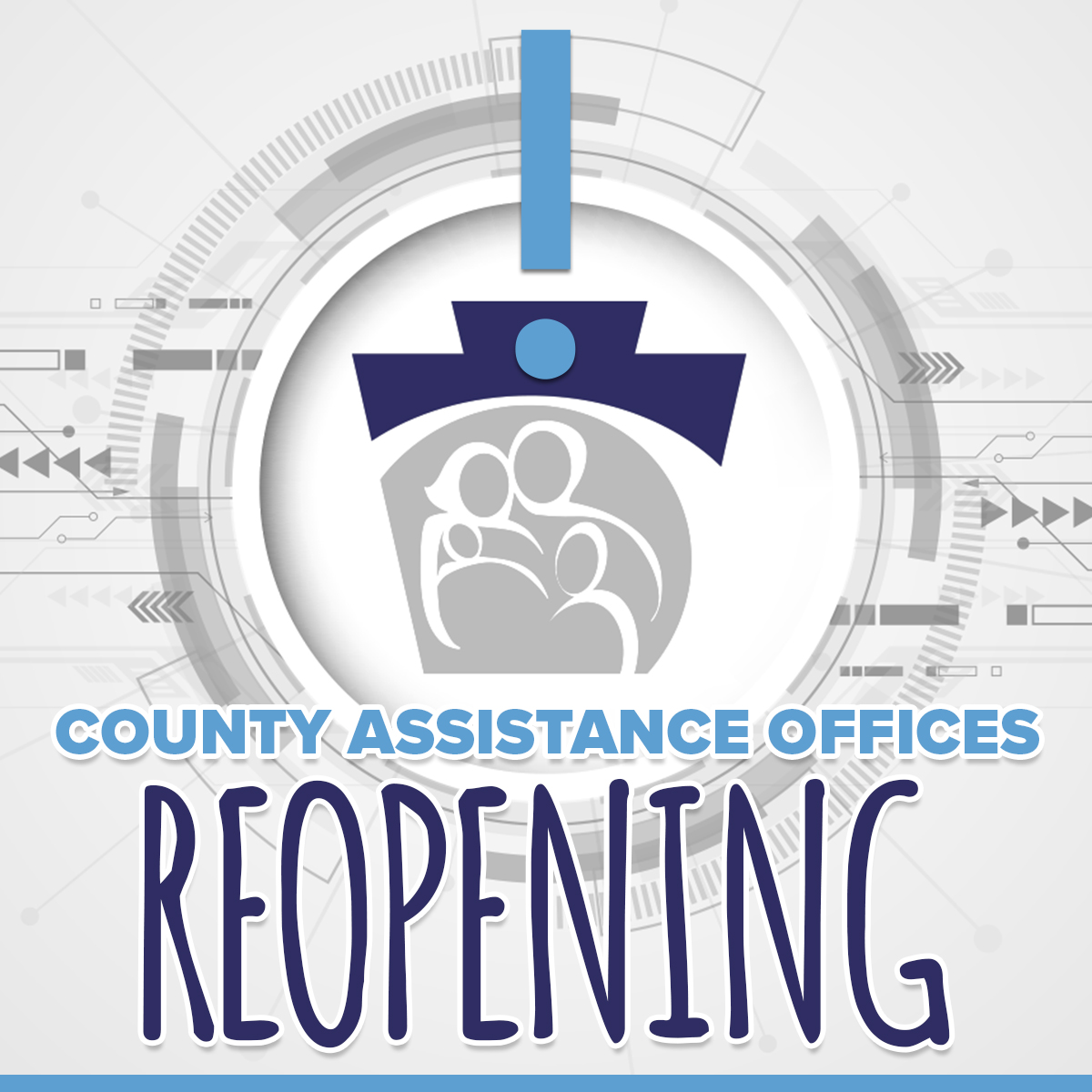 In-person operations resumed today at all County Assistance Offices, the Department of Human Services said.
Clients are again able to access on-site services and speak with caseworkers if they are not able to access online services, or they need assistance that cannot be provided remotely.
Lancaster County Assistance Office
Address: 832 Manor St., Lancaster
Office hours: 8 a.m. to 5 p.m. Monday-Friday
Phone: 717-299-7411
LIHEAP (cash): 717-299-7543
LIHEAP (crisis): 717-299-7543
FAX: 717-299-7565
The department still encourages clients to use its COMPASS website, the myCOMPASS PA mobile app, or call its customer service center whenever possible.
The following services can still be accessed virtually, without going to a CAO:
Apply for Medical Assistance, the Children's Health Insurance Program, cash assistance, Supplementary Nutrition Assistance Program (SNAP)
Find out how to apply for Emergency Rental Assistance Program (ERAP) benefits
Submit benefit renewal information
Review benefits and case record information
Report a change in case information
Upload verification documents
"I want to thank everyone for their patience while our CAOs were closed to in-person services throughout the COVID-19 pandemic," said Acting Human Services Secretary Meg Snead.
"Because our clients were able to access services online, we had the opportunity to keep the public and our staff safe from COVID-19 while still providing access to health care, food, and other essential needs to those who needed them," said Snead.
"However, our CAOs are still a vital local resource for Pennsylvanians who need assistance, so we are pleased to be able to resume in-person services," said Snead.
Following guidelines from the Centers for Disease Control and Prevention and Pennsylvania Department of Health, CAOs will not require masks, but visitors who are not vaccinated or who prefer to wear masks are encouraged to do so.