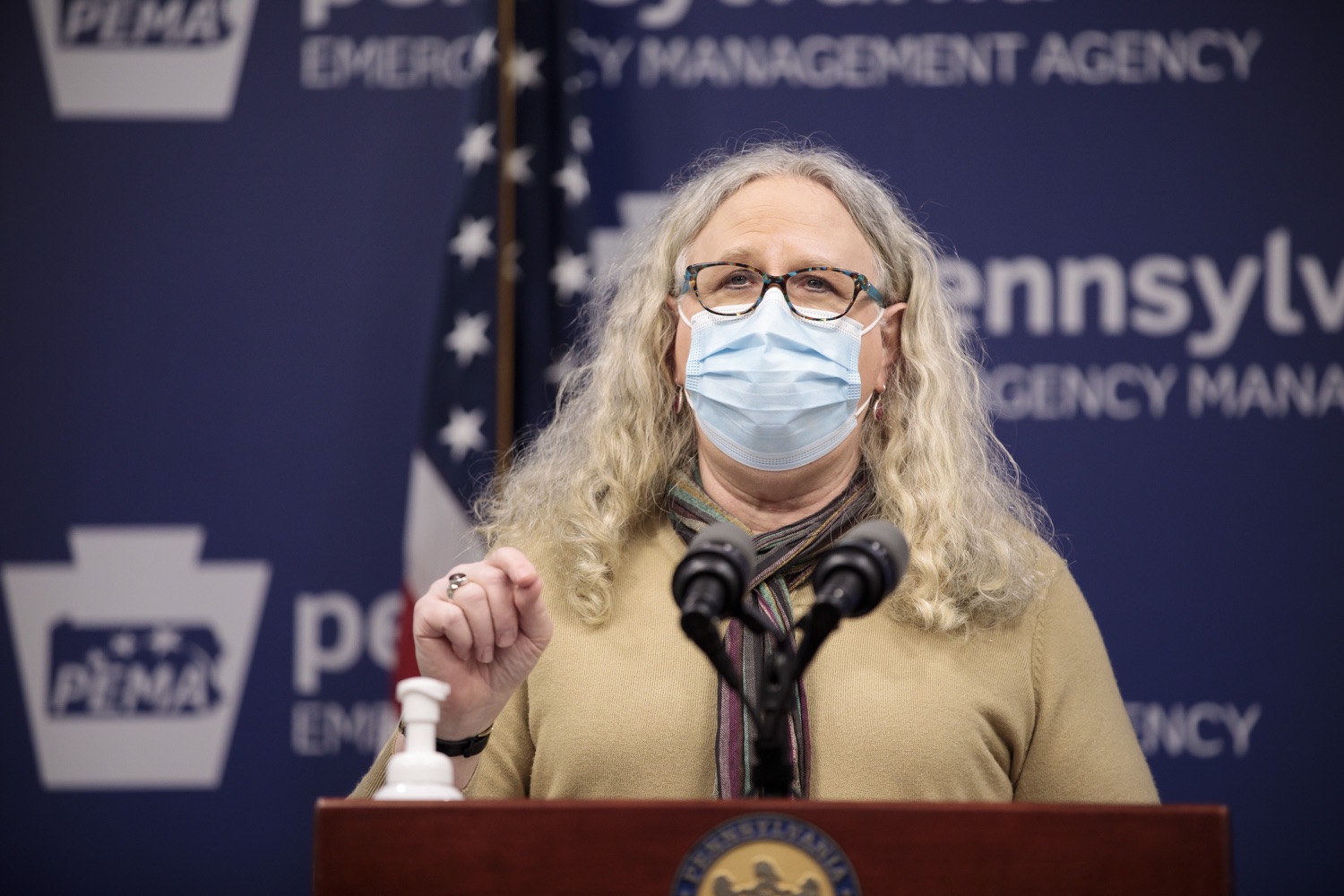 Health Secretary Dr. Rachel Levine said Monday she is "very hopeful" as 2021 gets under way about the prospects for vaccinating Pennsylvanians against Covid-19 and bringing the coronavirus pandemic under control.
Fresh shipments of the Pfizer and Moderna vaccines continue to arrive, Levine said. They include nearly 100,000 second doses, which had been held in reserve and will be used to complete the vaccinations of the first health care workers who received the first of their two shots last month.
Meanwhile, data from the last week of 2020 showed signs the pandemic is easing modestly in Lancaster County and statewide.
In Lancaster County, five of the six indicators tracked by Pennsylvania's Early Warning Monitoring System dashboard  declined. Case incidence dropped from 379 to 322 cases per 100,000, while the testing positivity rate dropped from 13.9% to 13.5%. (The state's targets are, respectively, 100 cases or less per 100,000; and test positivity of 5% or less.)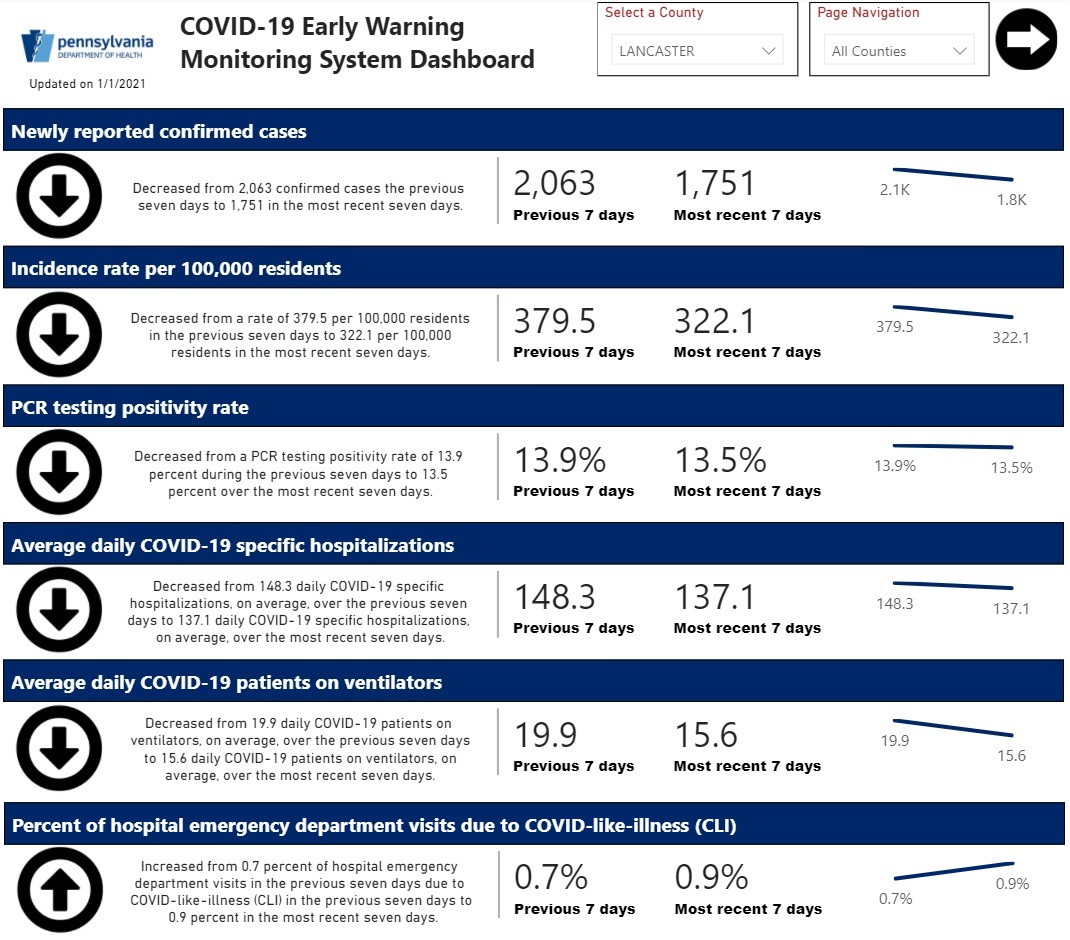 Statewide, case incidence declined from 373 cases to 315 cases per 100,000, while test positivity inched downward from 15.1% to 15.0%.
"Although the decrease in our statewide positivity rate is small, it is still encouraging," Gov. Tom Wolf said in a statement.
Whether a New Year's holiday spike will send those numbers back upward remains to be seen. Pennsylvania reported just 3,226 new infections Monday — far below recent daily averages of well above 7,000 — but counts often lag on weekends and holidays. Additionally, database maintenance this weekend made the case numbers "abnormally low," though the death numbers were not affected, Levine said.
As always, Levine stressed the importance of maintaining precautions against Covid-19: Wearing masks, washing hands, practicing social distancing and avoiding gatherings.
In Lancaster County, Covid-19 admissions at Lancaster General Hospital and WellSpan Ephrata Hospital totaled 129 as of Monday, after ebbing to 101 as recently as Dec. 30. The two hospitals averaged 128 inpatients over the second half of December.
As of Monday, 135,044 Pennsylvanians had been vaccinated, according to the state's vaccine dashboard. In addition, Walgreens and CVS have vaccinated patients and staff at 115 nursing homes, Levine said; the state is awaiting data on the number of people reached through that effort.
The Health secretary said Pennsylvania is slated to receive the following vaccine shipments this week:
Pfizer vaccine: 116,725 doses, allocated as follows:

97,500: 2nd doses for previous recipients
30,225: 1st doses for Phase 1A candidates
39,000: 1st doses for administration at nursing homes by Walgreens and CVS

Moderna vaccine: 80,000 doses