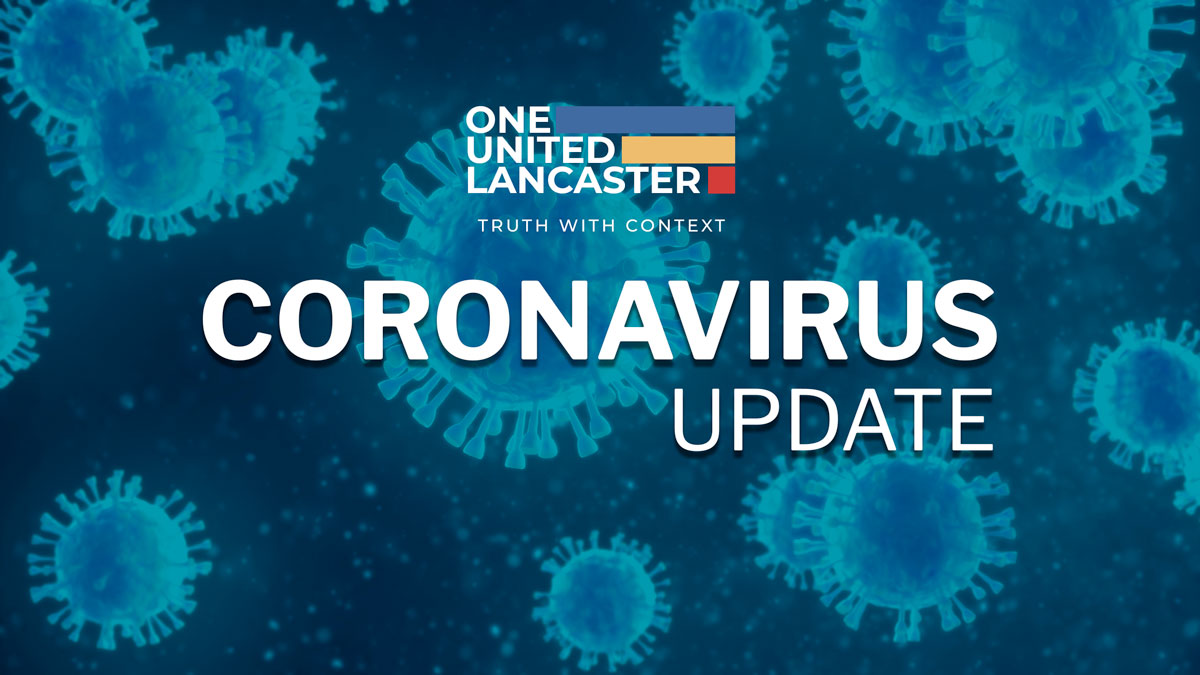 Coronavirus case rates are rising again in Lancaster County, as they are doing statewide and across the U.S.
The county is on pace to record around 1,300 new Covid-19 cases, versus 1,007 last week. The most recent test positivity rate was 11.5%, well above the standard of no more than 5% that is considered optimal.
Lancaster County's case incidence last week, 184.5 per 100,000, is more than three times that of Philadelphia, 71.3 per 100,000, according to Pennsylvania's Covid-19 Early Warning Monitoring System Dashboard. The dashboard is updated weekly on Fridays.
Hospitalizations in Lancaster County had decreased last week to an average daily count of 75.7, the Early Warning Monitoring System shows. But as of Thursday, the inpatient count stood at 107 according to the state Department of Health's comprehensive Covid-19 data dashboard.
The majority of those patients are unvaccinated. Lancaster General Hospital is caring for 73 of those inpatients: As of Thursday, it reported 56 of them (77%) are unvaccinated, as are 11 out of the 12 patients (92%) in intensive care and all 10 patients who are on ventilators.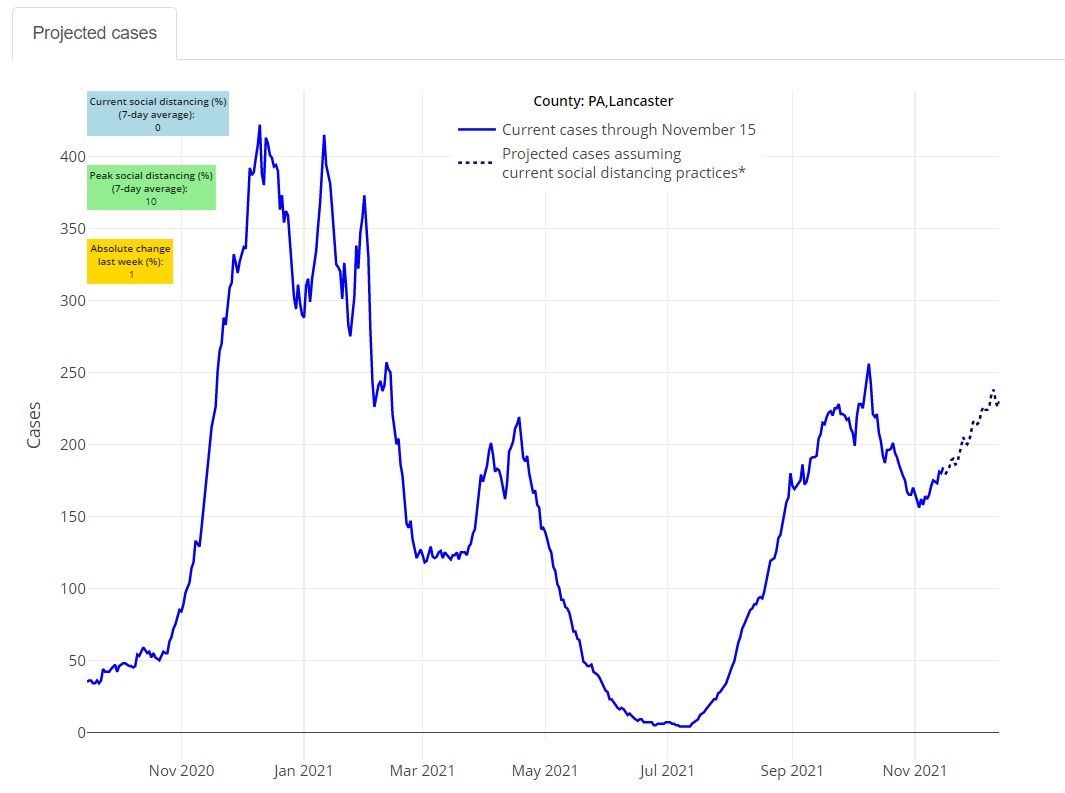 More vaccination 'a primary goal'
Nationwide, the majority of counties are seeing rising cases, the Children's Hospital of Philadelphia-affiliated research center PolicyLab said in a weekly update posted Thursday.
Pennsylvania is one of the three most worrisome states in the country, along with Indiana and Ohio, and its case counts are projected to accelerate quickly, PolicyLab said.
About 59% of Lancaster County's population has received at least one dose of a Covid-19 vaccine. Other areas with similar vaccination rates have continued to see surges in hospitalizations.
"Optimizing vaccination rates in all regions needs to remain a primary goal," PolicyLab said.
Thanksgiving concerns
The organization acknowledged that families will want to resume their Thanksgiving traditions this year.
"This is entirely reasonable," PolicyLab said, "but families must recognize that the risk of SARS-CoV-2 exposure remains high and, thus, holiday gatherings will still pose a risk of transmission and serious infection to loved ones."
It recommends that families consider the following precautions:
Vaccination: "If the entire group is vaccinated, that will be a far safer gathering," PolicyLab said.
Testing: Even if vaccinated, older or infirm individuals may still be susceptible to Covid-19 infection. Their families may want to consider testing everyone beforehand, to identify anyone who is infected but not symptomatic.
Self-quarantine: Anyone with symptoms should be tested and should isolate pending the result.
Pandemic fatigue is natural, PolicyLab said, but "patience may ultimately reward families (and shield them) from unintended consequences at this stage of the pandemic."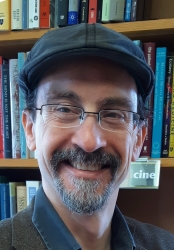 Latest posts by Tim Stuhldreher
(see all)