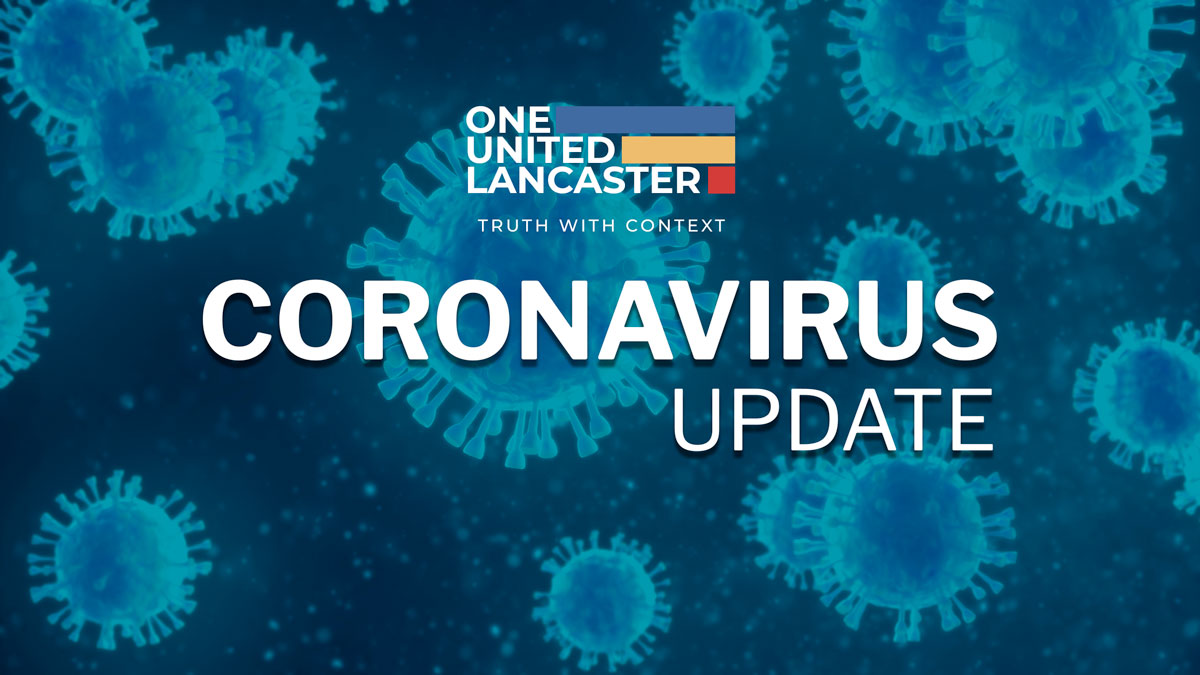 Amish communities in southeast Lancaster County are seeing a sharp rise in COVID-19 cases. "It's going through the area," a Kinzers-area Amish spokesman said. "It's not hitting most people too hard. But we have lost a couple."
As elsewhere, he indicated, the virus is striking the elderly and those with other medical conditions the hardest.
Eight of the top 10 ZIP code areas reporting new cases during the past three weeks are rural areas heavily occupied by the Amish.
Overall, those eight communities reported 125 new cases since May 19. The Gordonville, Paradise and Peach Bottom ZIP code areas top the list. The others are Ronks, Christiana, Gap, East Earl and Kinzers.
Amish communities strictly followed social distancing and other lockdown rules when the pandemic first struck, the spokesman said. But about seven weeks ago some church districts resumed services.
In the last couple weeks, the spokesman said, "we're back to normal," in terms of daily living.
Young people have resumed their outdoor activities, he said. And important church gatherings, like funerals, are carried on now much as before the pandemic hit.
The Amish community has been deeply concerned, the spokesman said, because until recently the "no visitation" policies of hospitals stopped most Amish from getting hospital help. "Nobody is going to the hospital if they can't be visited,'' he said. "Definitely not."
This month Wellspan Ephrata Community Hospital and UMPC Lititz, formerly Heart of Lancaster Medical Center, changed policies to allow one visitor per patient. That change has led to many Amish seeking care at those hospitals.
"One is a big help," he said. If a spouse or child can visit, they know their family member's needs are being met.
Penn Medicine Lancaster General Health still prohibits visitors. The hospital has been asked to consider relaxing that policy, the Amish spokesman said. Hospital officials were not available for comment tonight.
The ranking of communities with high numbers of recent cases was compiled from the state Health Department's daily report on new cases by ZIP Code, using a database compiled by researcher Erica Runkles. The department gets its numbers from local doctors, clinics and hospitals.
The Gordonville area topped the list of rural areas with 28 cases during the past three weeks. That is about six to seven cases for each 1,000 residents in that area, using census numbers for the ZIP area. The Paradise area had 20 cases since May 19. That's about four to five illnesses per 1,000 residents.
The attached chart shows the eight areas, their new cases and their new case rate per 1,000 population during the past three weeks.
It should be noted that while the Amish have heavily settled the farmland of southeastern Lancaster County, certainly some of the new cases are non-Amish. In addition, some of the new cases in Christiana may be residents of a nursing home there.
FOR THE RECORD:
Dr. Stephen Diamantoni, the county coroner, reported one new COVID-19 death today, raising the total to 314.
Penn Medicine Lancaster General Health said 44 patients were under treatment for COVID-19, one more than yesterday.
The percentage of positive cases among people tested by area hospitals dropped to 13.9 percent, closer to the 10 percent range that epidemiologists consider important for containing spread of the virus.