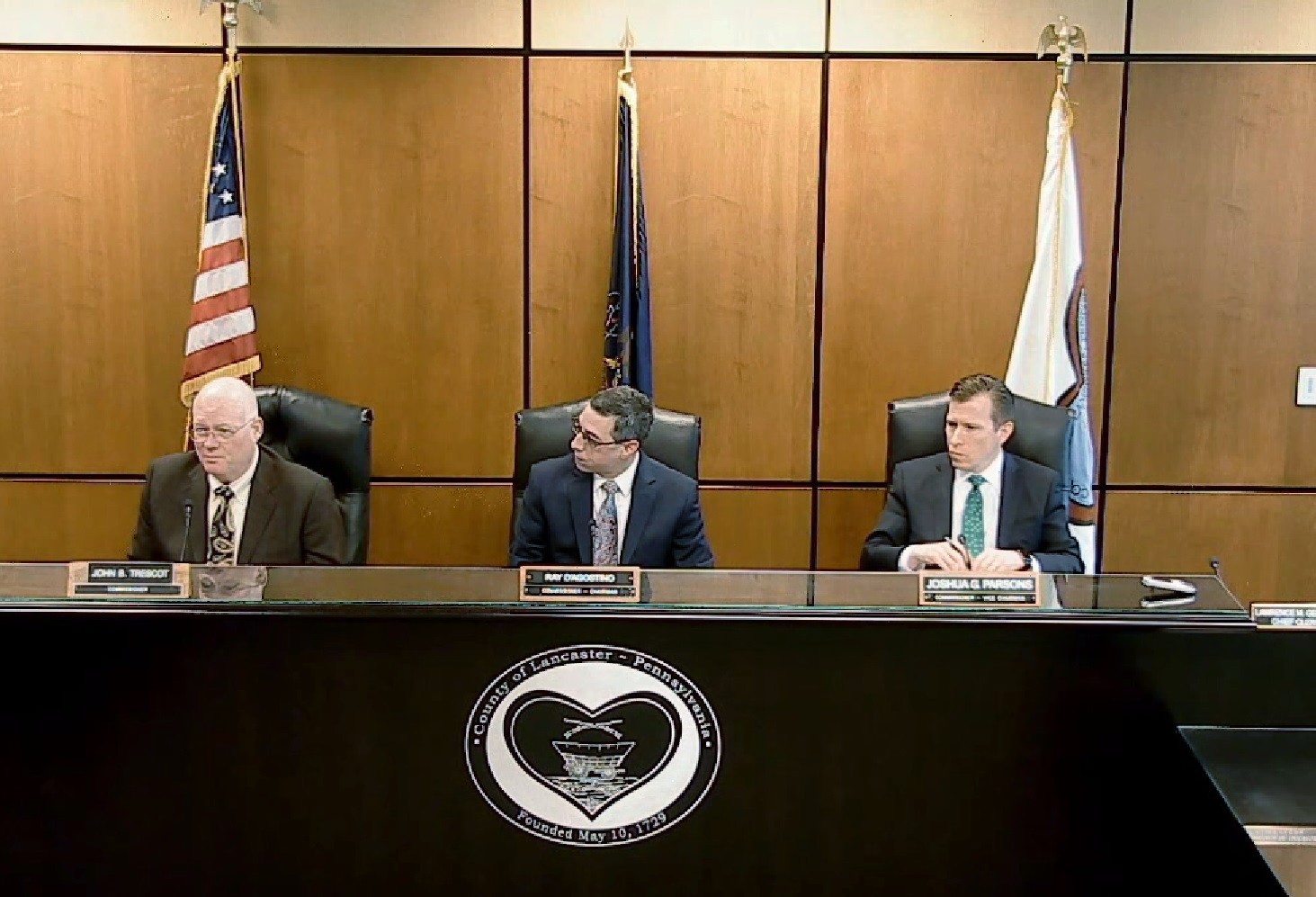 Update: On Wednesday, April 13, the Election Board decided to discontinue providing a mail-in ballot drop-off box at the County Government Center.
Previously reported: 
Lancaster County's two Republican commissioners said Tuesday that they're leaning toward eliminating the drop box for mail-in ballots at the entrance to the County Government Center.
Many people don't realize they're not allowed to drop off ballots other than their own, Commissioner Josh Parsons said — a practice termed "ballot harvesting." Removing the drop box would discourage infractions, whether accidental or intentional.
Instead, people can go through security and walk the few extra yards to drop off their ballots at the county's Elections Office, he said: That way, staff can verify the individual's own ballot is the only one being delivered.
"This is not a significant change. ... The burden on the public is minor," he said.
Diane Topakian, chair of the county Democratic Committee, and other local advocates vehemently disagreed. They said voters have come to rely on the drop box — the only one in the county. They said it does not make elections less secure and that its removal would indeed cause inconvenience, especially for voters who are elderly or who have a disability.
"I just cannot fathom why we would want to make voting more difficult for the residents of this county," Topakian said.
Under Pennsylvania's mail-in ballot law, passed in 2019, voters may only turn in their own ballot. There is an exception for disabled voters, who may deputize someone if they wish, but must do so in writing.
The commissioners serve as the Lancaster County Election Board, and the drop-box issue has come up during at least two of that board's meetings. In March, Commissioner Ray D'Agostino, who forms a 2-1 Republican majority with Parsons, said eliminating the county's drop box would increase public faith in election integrity, a view he reiterated when Topakian raised the issue during public comment at the end of Tuesday morning's work session.
Parsons said the decision can be made administratively and does not require a formal Board of Elections vote.
Commissioner John Trescot, a Democrat, said having the drop box is important "and it should stay." If inadvertent "ballot harvesting" is the concern, he said, then why not just install clear, prominent signage in English and Spanish explaining the rules?
Last year, Gov. Tom Wolf admitted he gave his wife his ballot to submit, breaking the law. Parsons said he doesn't want to see someone in Lancaster County to be caught ballot harvesting and cite the governor's example as an excuse.
Tess Feiler, equity training coordinator with YWCA Lancaster, called the proposed removal "a very extreme choice" and suggested "we're getting to a point of voter suppression." Her comment drew a sharp rebuke from Parsons — one of several occasions on which Tuesday's discussion turned testy.
"You don't have a right to get up and say it's voter suppression, because it's not," Parsons said. At issue is a legitimate question of convenience versus election security, he said. Opinions can differ, but to characterize removing the drop box as voter suppression, he said, is out of bounds, much as if he were to accuse those who want to keep it of supporting voter fraud.
The county can't be in the business of deciding that minor infractions of certain laws don't count, he said: "If you want the law changed and you want to have ballot harvesting, talk to your state legislators."
Parsons emphasized that Wolf had broken a law he had signed, saying, "I can't believe he didn't know what the law is." Reminded by Trescot that it was Frances Wolf who submitted her husband's ballot, not Wolf himself, Parsons said the governor could be considered culpable by conspiracy, having enticed his wife to commit the misdemeanor. That drew an amused reaction from Trescot, who said, "I'm sure he gave her a cookie to do it."
"The legislature put it in the law," Parsons shot back. "... You can laugh about it and say it's a big joke, but I don't think secure elections are a big joke."
Ballot drop boxes have been a subject of partisan controversy since the 2020 election, with former President Trump and his partisans making numerous claims that the boxes facilitate fraud. Those claims have not held up in court and election experts say they are unfounded.
In March 2021, the Washington Post reported that Republicans had introduced more than 250 bills in 43 states to restrict voting. The rationale is election integrity, but "in most cases, Republicans are proposing solutions in states where elections ran smoothly," the Post said.
On Monday, Pennsylvania's Senate State Government Committee forwarded a bill to the full Senate that would eliminate drop boxes statewide. The committee vote split 7-4 along partisan lines.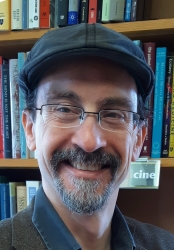 Latest posts by Tim Stuhldreher
(see all)