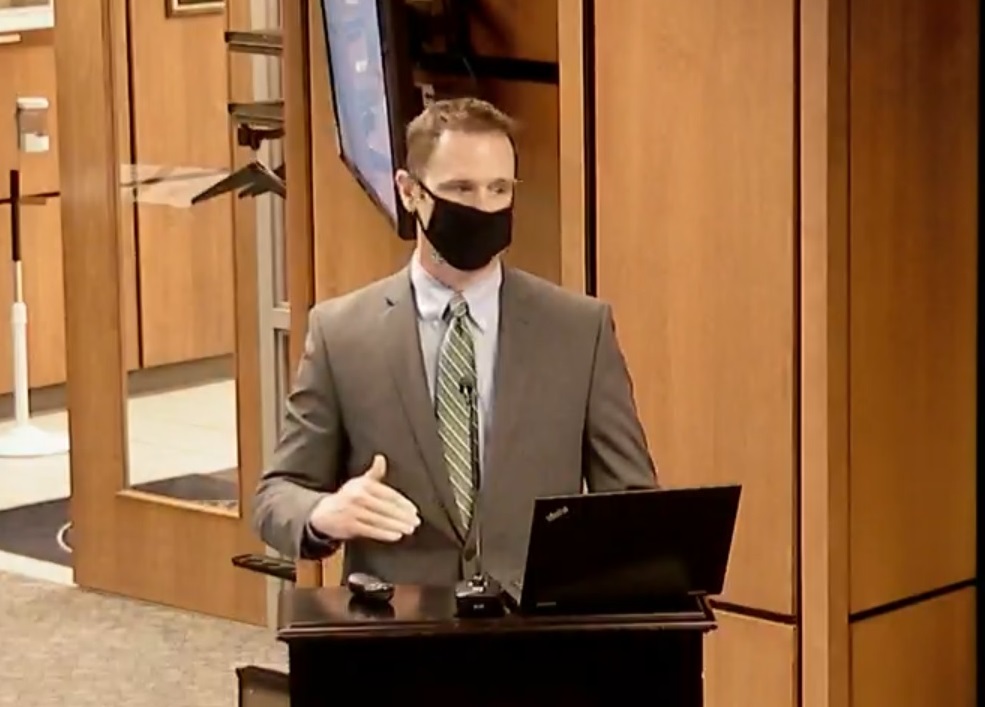 The Lancaster County commissioners on Wednesday approved the allocation of $6.2 million in aid to local hotels, bars and restaurants that lost business due the economic impact of the coronavirus pandemic.
The money is federal funding, made available through Pennsylvania's Covid-19 Hospitality Industry Recovery Program, or CHIRP.
"We think we're the first in the state to execute and get this money out," Commissioner Josh Parsons said.
The demand for the program far exceeded expectations, Lyle Hosler told the commissioners on Tuesday. Hosler is vice president of the Economic Development Company of Lancaster County, which is administering CHIRP on the county's behalf.
In all, 343 companies applied for assistance, seeking a total of $10.2 million, Hosler said. Of those, 316 met all the program's eligibility requirements.
To be eligible, applicants needed to demonstrate a minimum 25% revenue loss. Most had suffered far worse: Hosler said the average revenue drop reported for April-December 2020 compared with 2019 was 47%.
"There's a lot of hurt in this industry," he said.
CHIRP sets maximums for grants of $30,000 to $50,000, based on employee headcount. Almost all companies requested the full amount; had the EDC gone that route, it would only have been able to make about 200 grants, Hosler said.
The EDC decided it would be more appropriate to spread the aid among all eligible applicants. To do so fairly, it adapted its scoring system, which incorporated firms' documented losses and weighted their corresponding need.
The companies with the least need received $5,000. The next tier up received $15,000 less than the maximum award they were eligible for; the tier after that received $10,000 less; and aid to the neediest of all was discounted by just $5,000.
With the discounts, amounts awarded ranged from $5,000 to $45,000. The funds can be used for "ordinary and necessary" expenses, such as payroll, supplies, rent and so on.
Hosler said 47% of the 316 businesses attested to female or minority ownership. Their geographic distribution was in line with the patterns of Lancaster's tourism and hospitality industry: The largest number, 70, were in Lancaster city, followed by East Lampeter, Manheim and East Hempfield townships.
By the numbers: CHIRP
In Lancaster County 316 hospitality businesses  will receive aid through the Covid-19 Hospitality Industry Recovery Program. The CHIRP law set maximum awards based on employee headcount, as follows:
1-20 employees: $30,000 max.
21-99 employees: $40,000 max.
100-300 employees: $50,000 max.
To spread the available funds among all eligible applicants, the local CHIRP discounted maximum awards as follows, based on application scores:
Tier 1 (Score 315+): Deduction of $5,000 (76 businesses)
Tier 2 (Score 240-310): Deduction of $10,000 (148 businesses)
Tier 3 (Score 185-235): Deduction of $15,000 (57 businesses)
Tier 4 (180 and under): Flat award of $5,000 (35 businesses)