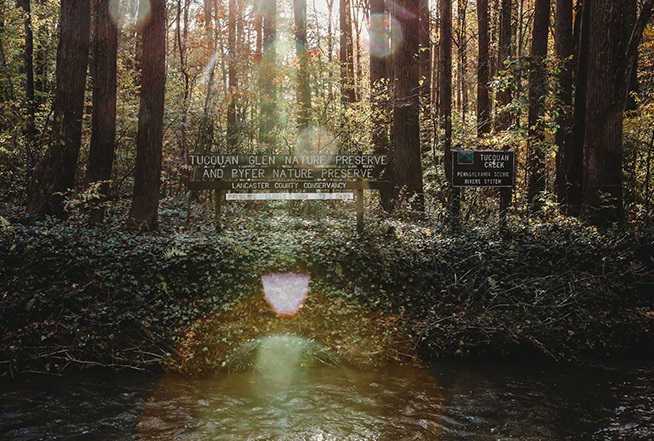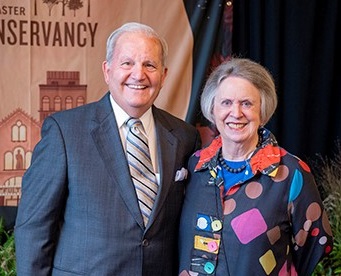 Philanthropists John and Carol Pyfer Jr. have donated $1 million toward trail restoration and enhancement at the Lancaster Conservancy's Tucquan Glen & Pyfer Nature Preserve.
The conservancy said the gift will fund "crucial restoration work ... providing much needed maintenance to existing trails and the creation of new, more sustainable trails."
At 400 acres Tucquan Glen is a "marquee" nature preserve, the conservancy said, "protecting one of the cleanest and purest streams in Lancaster County."
Its trails are showing the wear and tear resulting from heavy use. The Pyfer family's gift will help the conservancy "armor" the preserve against its own popularity, said Brandon Tennis, the conservancy's senior vice president of stewardship.
The nonprofit has redesigned the trail system, maintaining its appeal to hikers while preserving the preserves' ecosystems and the continuity of the Conestoga Trail. The new routes reduce the number of stream crossings and relocate trails onto higher terrain, out of the floodway.
The redesign was accomplished with support from the National Park Service and technical assistance from Penn Trails. Meanwhile, members of the Pennsylvania Outdoor Corps have joined conservancy staff to repair existing trails that are being retained in the new system.
Phil Wenger, conservancy president, said, "John Pyfer's passion for Tucquan Glen comes from a deep connection to this beautiful river gorge, of which his family owned one of the original parcels."
Pyfer served as conservancy board chair from 2019 to 2021, during which time the organization expanded and acquired more than 1,190 acres of land for preservation.