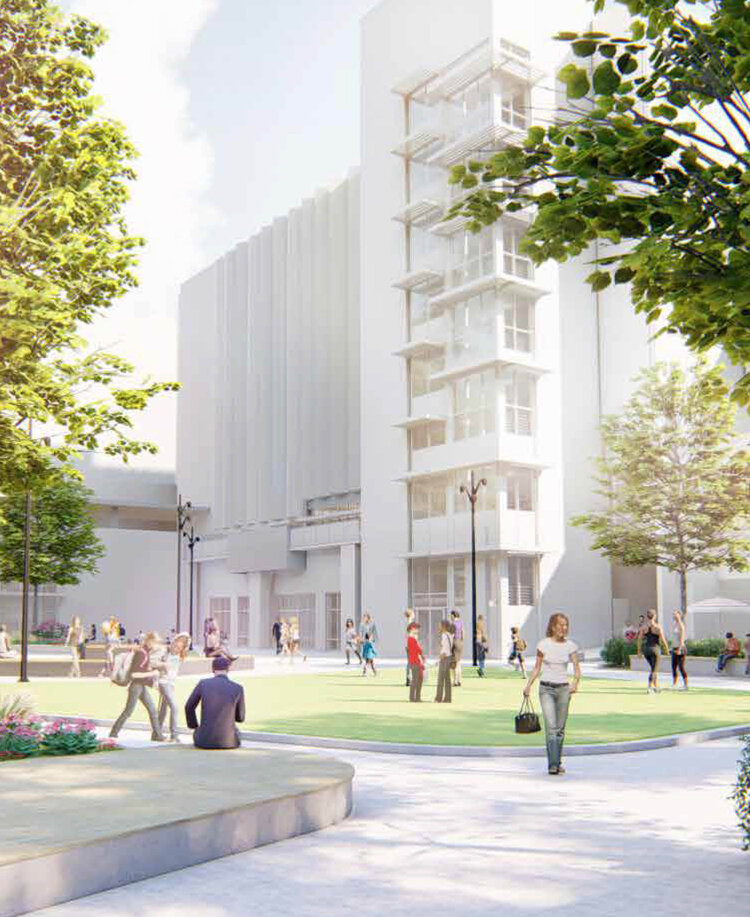 The City of Lancaster has created a survey to gather community input on the façade art at the future Lancaster Public Library and parking garage now under construction at Ewell Plaza.
The eight-question survey will be open until May 14. Responses will inform the design concepts chosen by Roberto Behar and Rosario Marquardt of Miami-based R&R Studios, the artists in charge of the new Ewell Plaza art.
The city of Lancaster is arranging community engagement for the public art project. The artists are currently coordinating with the city to finalize dates and formats for upcoming public input.
For example, Behar and Marquardt will host public listening sessions and workshops. Community residents will ultimately have the opportunity to vote on two final design concepts.
The topic of Ewell Plaza's façade art has been a contentious one, with some members of the community objecting to the selection of R&R Studios, an out-of-town firm whose reputation is based on brightly colored pop art.
Ewell Plaza is the public space on the east side of the 100 block of North Queen Street. It was named for Olympian Barney Ewell, who lived in Lancaster.