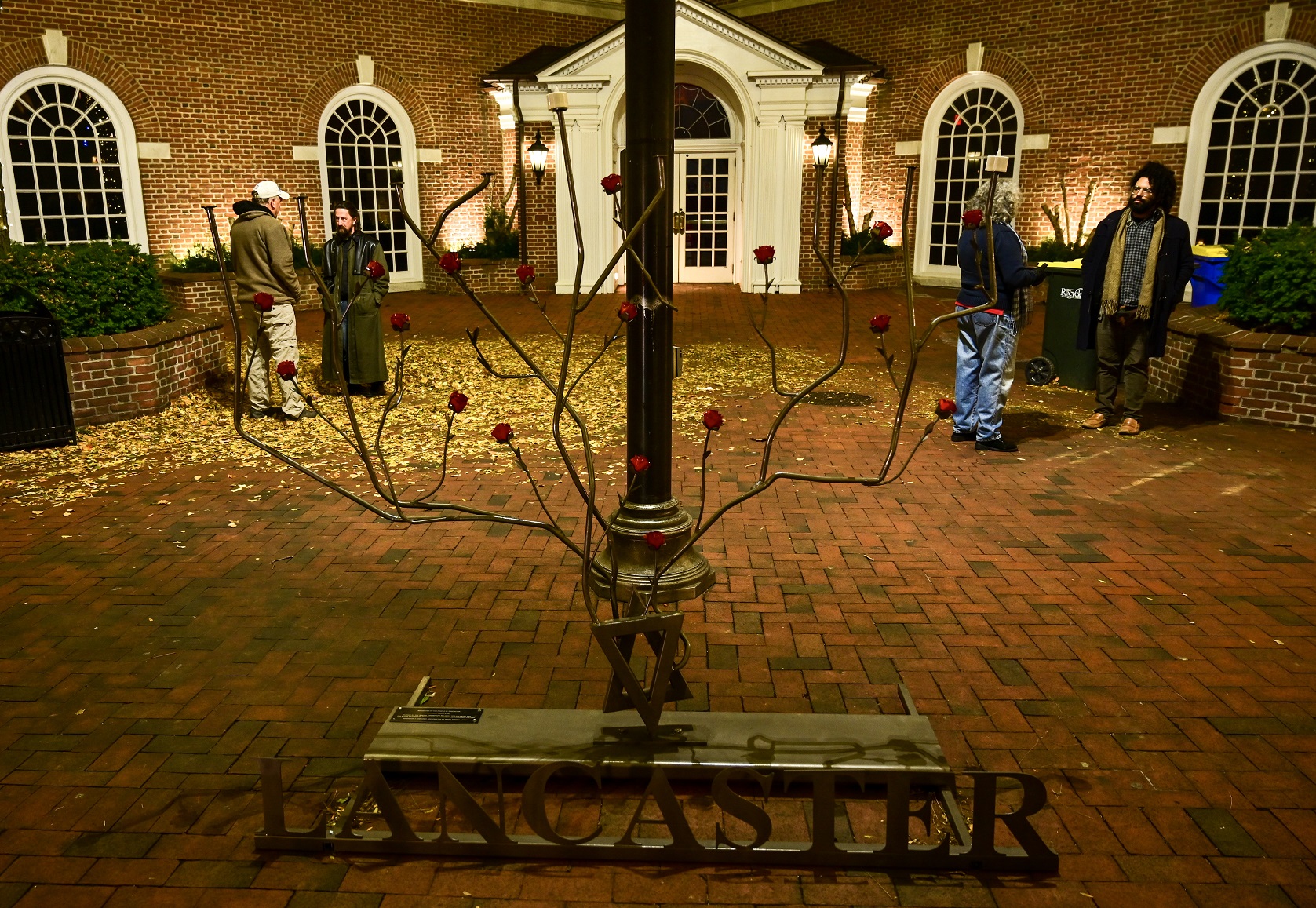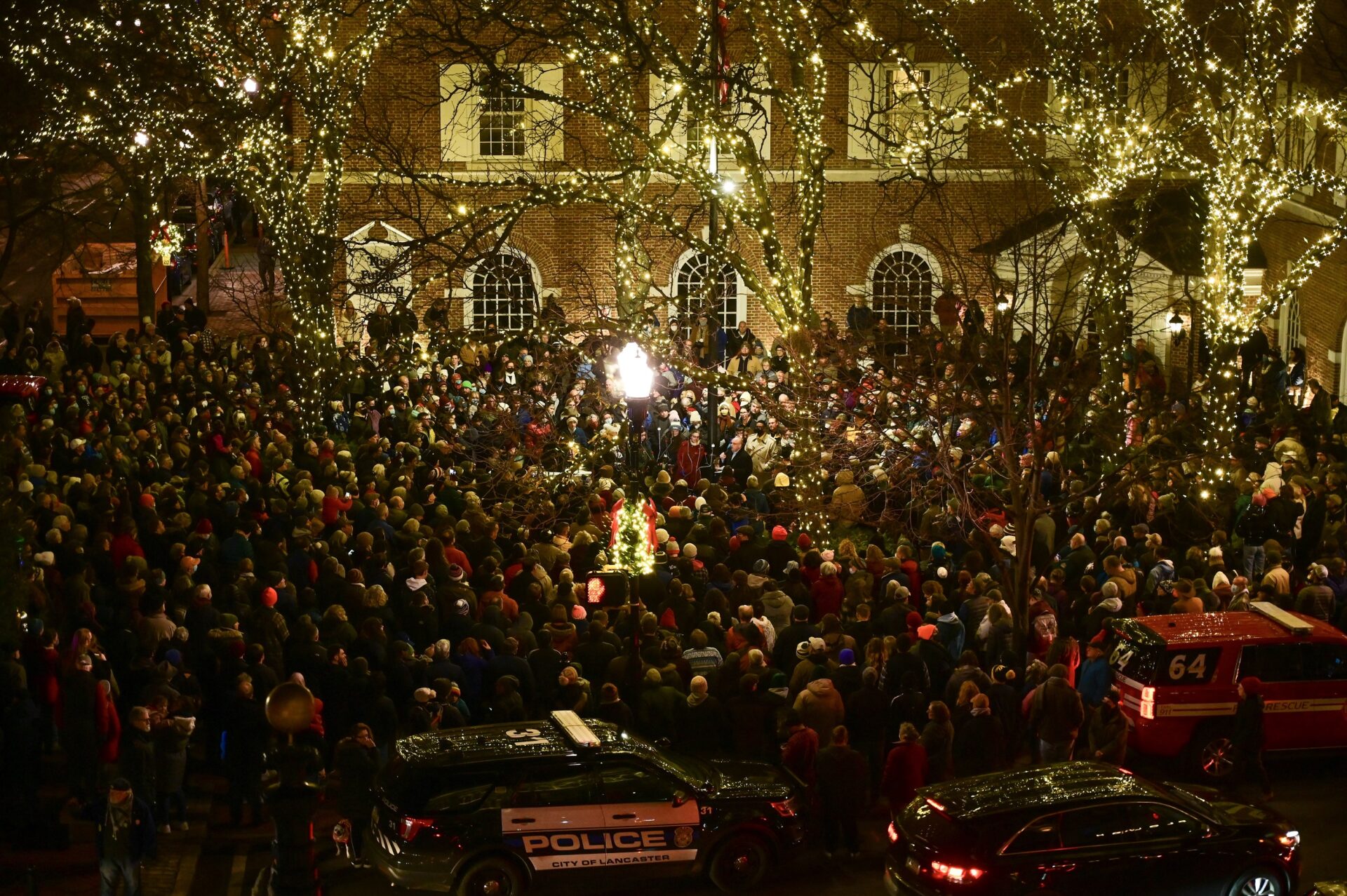 City police said they are gathering video footage and asking any witnesses to come forward.
Metalworker Nate Boring made temporary repairs in time for Sunday's ceremony. Baumgartner said the menorah's creator, York-based artist Mark Lewin, plans to take the menorah to his shop to make further repairs after tonight's candle lighting, making the menorah "bigger and better."
Seeing the damage "was like a gut punch," Baumgartner said. "I was in tears."
Lighting ceremonies will continue throughout the week. They will take place at 5:30 every evening except Friday, when the ceremony will be moved to 4 p.m. so it can finish before the start of the Jewish sabbath.
The Lancaster Ministerium has arranged for clergy from member churches to attend the lightings throughout the week.
"We are grateful as a ministerium to be able to turn a time of damage to a Jewish religious symbol of enlightened hope to a time of solidarity of all faith communities in a year that has seen an increase in acts of anti-Semitic speech and action," Pastor Tim Mentzer of Trinity Lutheran Church said on the ministerium's behalf.
This year is the first in recent memory that a menorah has been part of Penn Square's holiday season decorations. Mayor Danene Sorace's reached out to the Jewish community about the idea, Baumgartner and Rabbi Jack Paskoff said. The intent is that it becomes an annual event, Baumgartner said.
Participating organizations include the Jewish Community Alliance, Congregation Shaarai Shomayim, Temple Beth El of Lancaster, Chabad of Lancaster and the Klehr Center for Jewish Life at Franklin & Marshall College.