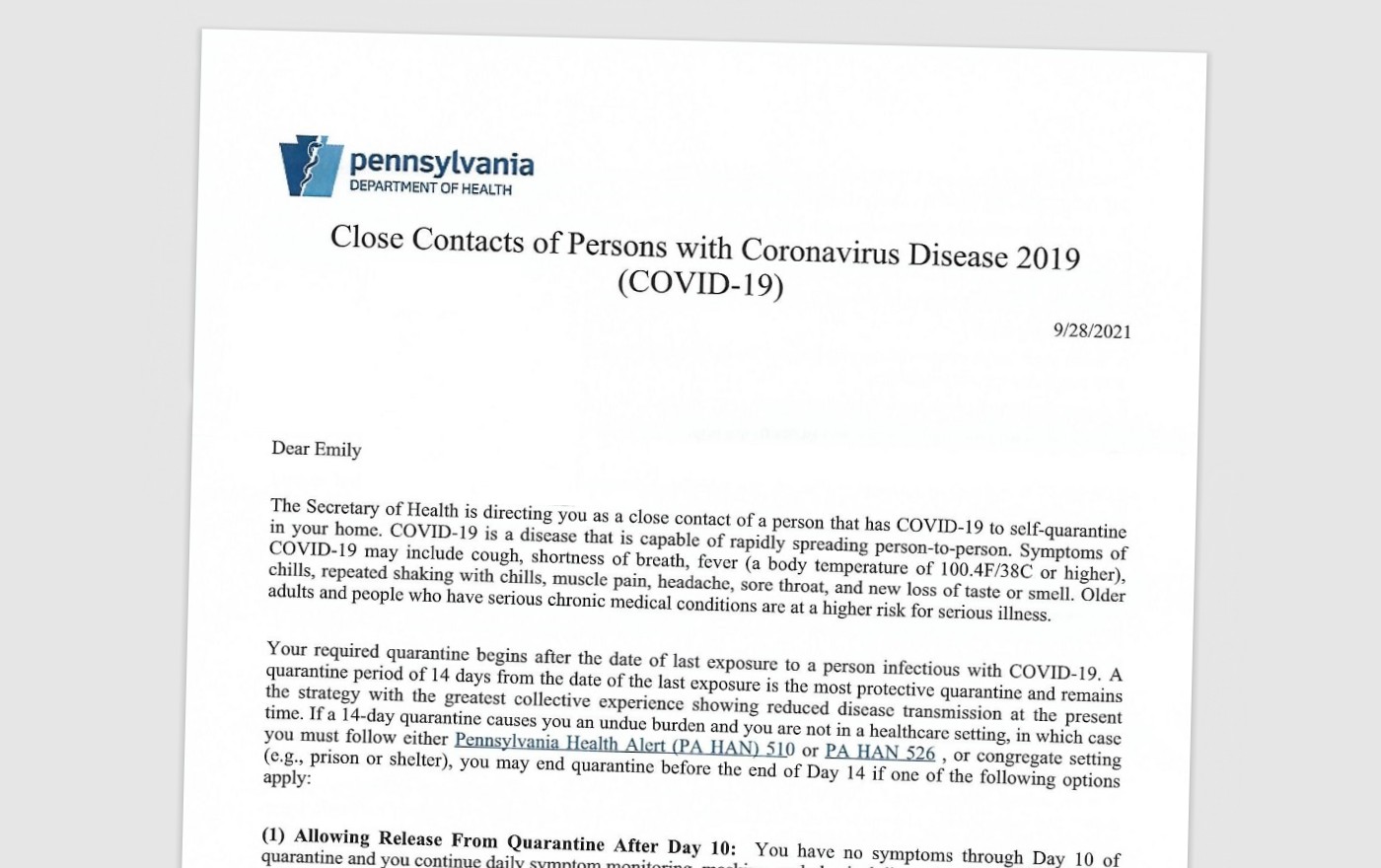 Lancaster County commissioners have sent a letter to acting Health Secretary Alison Beam condemning the tone and content of a form letter her department sent to two local school-age children.
Last week, while speaking at the commissioners' work session in support of establishing a county Health Advisory Council, Tom Jones read an excerpt from the letter, saying it had been sent to two girls, age 10 and 13, who had self-quarantined after being notified that contact tracing had indicated potential exposure to coronavirus. He provided images of the envelopes and letter to One United Lancaster.
After describing quarantine protocols, the letter says that if recipients don't comply, the department may call in law enforcement and "may petition a court to have you confined to an appropriate place" and keep you there "until the Department determines it can release you."
The text matches that of a sample form letter the Department of Health provided to One United Lancaster. (Read the full text of the form letter here.)
Jones, the chairman of the East Donegal Township supervisors, called the letter "thuggery" and "bullying" toward children.
The Oct. 7 letter to Beam from commissioners Josh Parsons and Ray D'Agostino concurs, calling the Health Department's language "something right out of history books from oppressive regimes and police states," whether directed to children or adults.
"Please cease threatening and bullying children in Lancaster County," the letter concludes.
A Health Department spokeswoman said quarantine letters are sent out "only in situations where the individual is uncooperative and refuses to quarantine."
In cases involving children, they are supposed to be addressed to parents or guardians, but if a contact tracer did not indicate that the potential contacts were minors, the letters may have been addressed to them by mistake, she said.
Commissioner Craig Lehman said he was not asked to sign his colleagues' letter but agrees that the Health Department's letter was inappropriate.