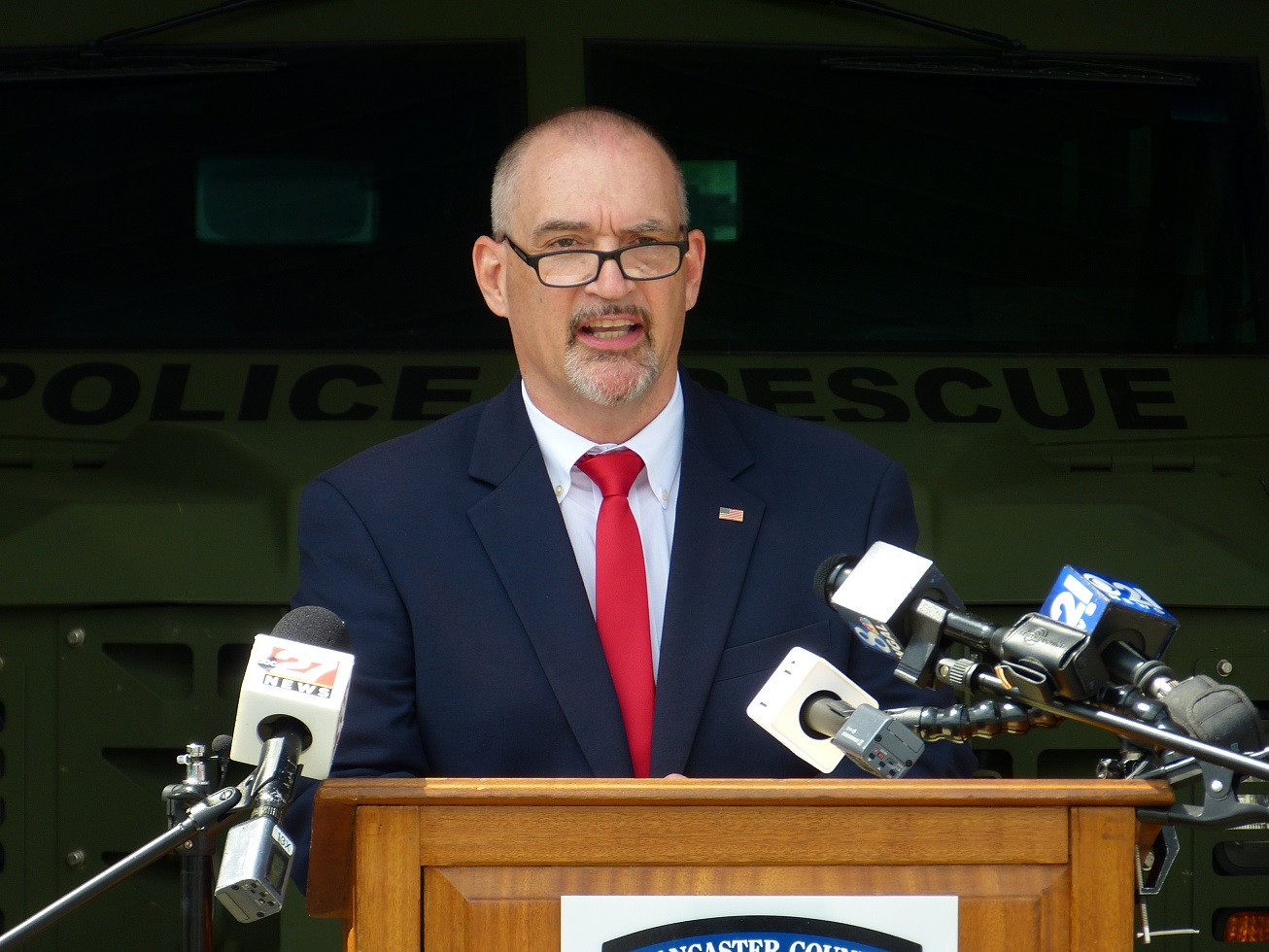 Lancaster County Commissioner Craig Lehman on Friday called for starting a "forward-looking community conversation" on creating a county public health department.
Having one in place prior to the Covid-19 outbreak would have enhanced the county's "advance readiness" and could have improved its response, the Democrat said at the county's weekly Covid-19 news briefing.
A health department would make Lancaster County eligible for millions of dollars in additional state and federal support.
Noting the money is raised in part from county taxpayers, Lehman asked: "Shouldn't we be receiving our fair share?"
Asked if they agreed, Republican commissioners Ray D'Agostino and Josh Parsons both said they were willing to discuss the idea.
Lehman had previously called for establishing a health department, but said it should wait while the county focused on the immediate threat of Covid-19.
Now that the county is poised to enter Pennsylvania's "yellow" reopening phase June 5, discussion of a health department makes sense, Lehman said.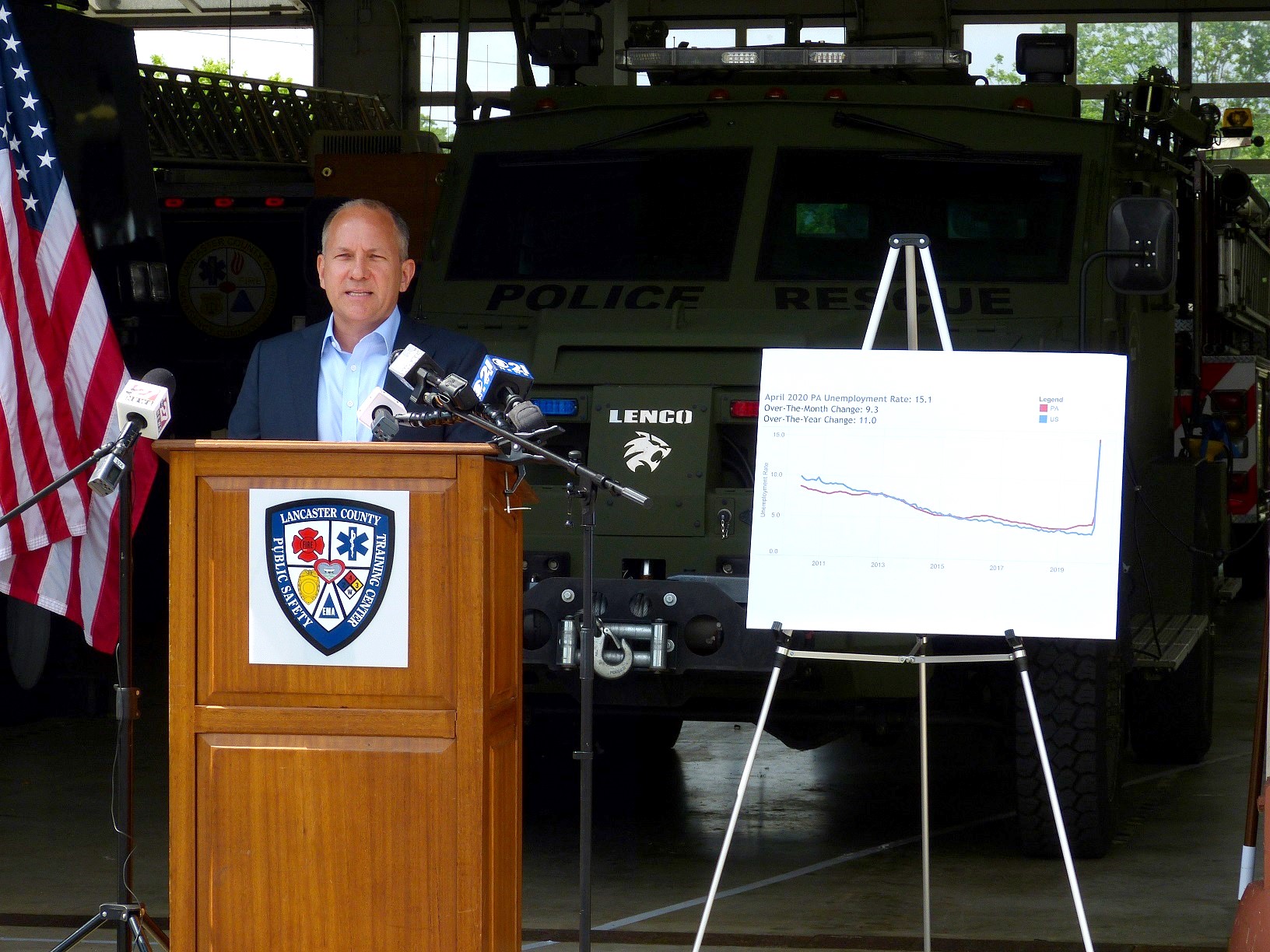 The rest of Friday's briefing followed familiar lines, with Parsons, D'Agostino and U.S. Rep. Lloyd Smucker calling for a more rapid reopening of Lancaster County's economy and criticizing Gov. Tom Wolf's lockdown.
Joining them was Scott Russell, East Hempfield Township supervisor and head of the county Association of Township Supervisors, who said local governments' flexibility and inventiveness in responding to Covid-19 shows they should be trusted with decisions on reopening.
Smucker highlighted the plight of restaurants and the hospitality industry. The public doesn't realize "how dire the situation is," he said.
He said David Stoudt, owner of the General Sutter Inn and Bulls Head Public House in Lititz, told him there was a 50-59 chance they would close. For Lititz, it would be a "devastating blow," Smucker said.
Prolonging the shutdown will increase economic insecurty and "deaths of despair," he said, citing a study by the Well Being Trust and the Robert Graham Center. People complied with the lockdown willingly at first, he said, but contended "their patience and willingness to comply has run out."
Parsons said he's not fazed by an LNP analysis showing more Covid-19 cases in Lancaster County in the second half of May than the first half.
"It's not the key metric," he said. The key metric is whether cases are exceeding local hospital capacity, and they're not, he said.
Edwin Hurston, the public health emergency adviser retained by the county, said 11 nursing homes to date have taken up the county's offer of comprehensive staff and resident testing. Four have been contacted by one laboratory, and the remainder will be once contract paperwork with a second laboratory is finalized, he said.
Meanwhile, consulting firm Cocciardi & Associates has conducted four reviews of nursing homes' Covid-19 safety protocols, he said. The county is providing enhanced cleaning and disinfection services through a contractor; it has been used 24 times at 14 facilities, he said.