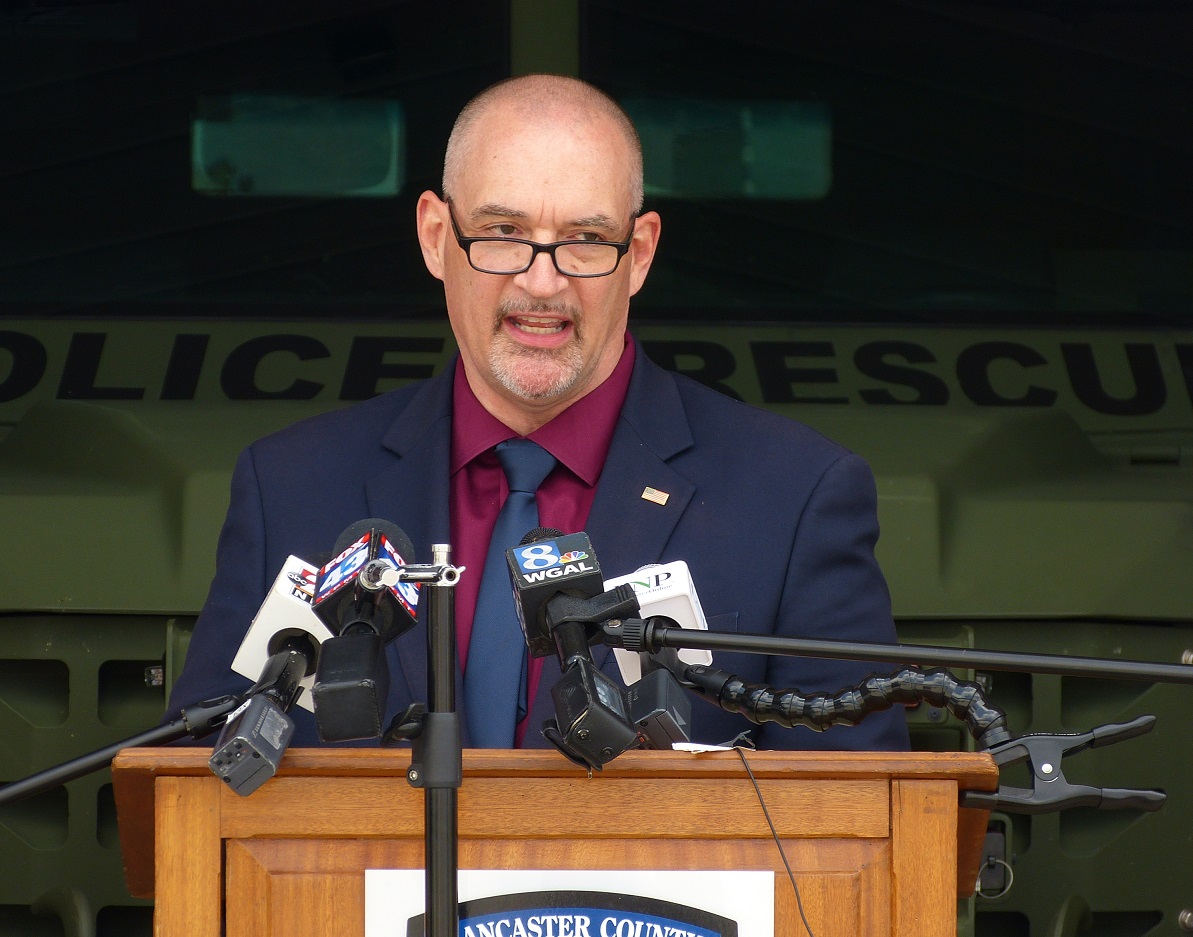 Commissioner Craig Lehman said Thursday that he deems Lancaster County "prepared and ready" to begin reopening on Friday.
As of then, he said, countywide comprehensive testing and contact tracing program are expected to be fully operational. With that in place, along with the county's other public health measures and the lack of objections from the county's three health care systems, Lancaster County deserves to enter the "yellow" phase of Pennsylvania's reopening plan, Lehman said.
Lehman said he sent a letter expressing that opinion to Gov. Tom Wolf Thursday morning. Hopefully, Lancaster County will be on Wolf's list of reopening counties Friday, the commissioner said.
With Lehman's comments, which came during the county's latest weekly news briefing on Covid-19, the Democrat is now more or less in alignment with his two Republican colleagues.
Commissioners Josh Parsons and Ray D'Agostino, along with other county Republicans, had said Wolf was moving too slowly, and had called for businesses, if they chose to, to reopen last week. Lehman condemned the idea as both illegal and premature, saying the county's Covid-19 action plan was not yet up and running.
Now that it is, Lehman supports reopening, but he cautioned residents not to "throw caution to the wind." Social distancing, masks and hygiene will remain key to ensuring Covid-19 cases don't rise and necessitate a second lockdown, he said.
A different lineup
Dr. Michael Ripchinski, chief clinical officer for Penn Medicine Lancaster General Health and a regular presence at the county's Covid-19 news conferences, was absent Thursday. Conversely, new faces included Brooks Turkel, Lancaster regional president for UPMC Pinnacle; state Sen. Ryan Aument; and Rod Redcay, mayor of Denver Borough.
UPMC Pinnacle has less than 30 inpatients across its seven hospitals, which include UPMC Pinnacle Lititz in Lancaster County, Turkel said. He touted UPMC's REMAP-Covid-19, a clincal-trial initiative to fast-track promising therapies.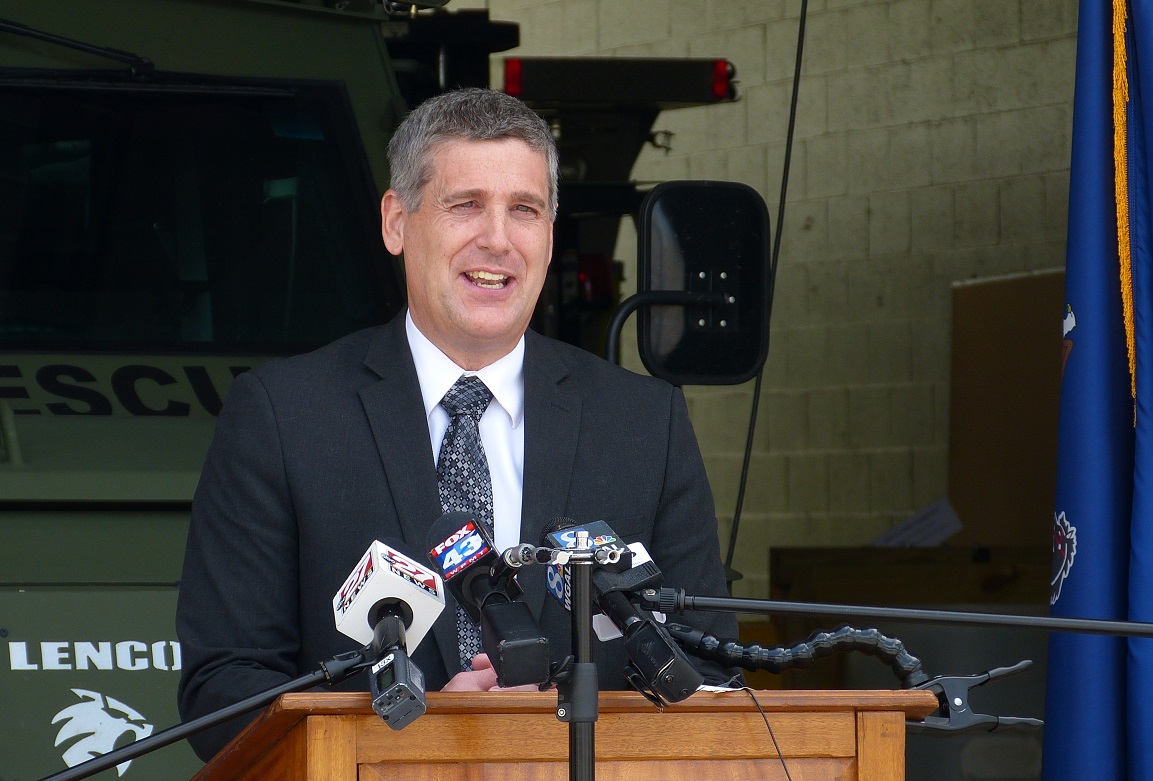 Redcay leads the county mayors' association — whose members, he conceded, are far from unanimous on what Covid-19 policy should be. Redcay read a letter to Gov. Wolf from Adamstown Mayor John Schmidt urging Wolf to change course and offering examples drawn from Schmidt's military and EMT experience of leaders doing so in response to new circumstances and information.
Aument said state revenue is taking a sharp hit from Covid-19, with the shortfall expected to approach $4 billion.
Asked if federal assistance could offset that, U.S. Rep Lloyd Smucker said significant federal aid has already gone to state and local government to help battle Covid-19. Congress, he said, should wait to see how that aid plays out before acting further.
Smucker dismissed the $3 trillion relief package passed by the U.S. House on Friday as an unserious "grab-bag" of Democratic priorities and "more of a messaging bill than anything else."
Asked if county law enforcement officials would be willing to enforce "yellow phase" rules, Parsons and D'Agostino both said social distancing should be based on persuasion rather than coercion.
"This was all supposed to be about voluntary agreement by the people," Parsons said.
D'Agostino said: "I don't think we need to have fear ... We understand what's at stake here."