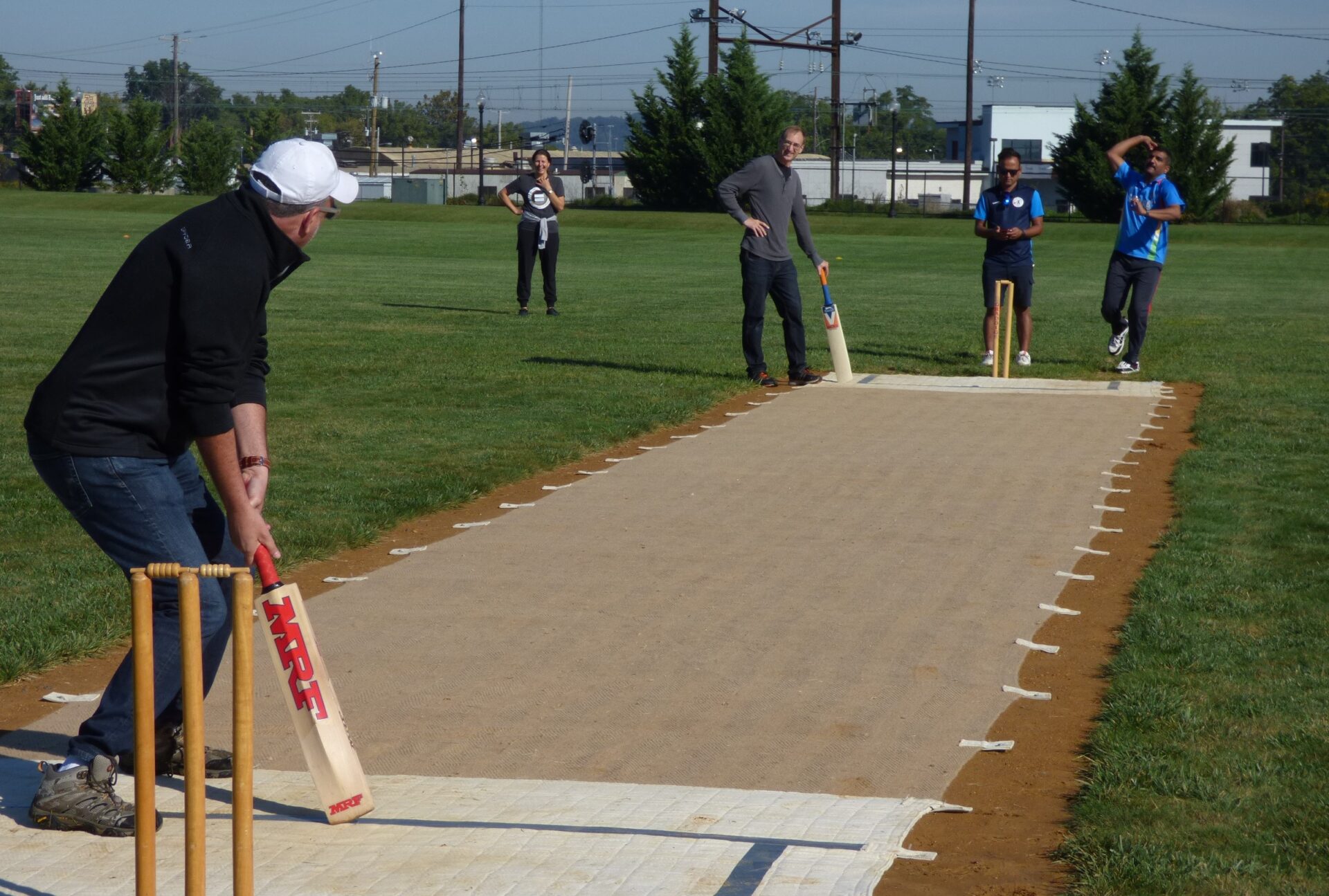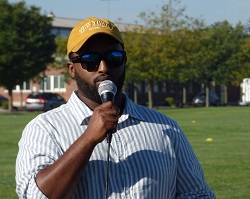 "This is very Lancaster," Mustafa Nuur said Saturday morning.
"This" was the gathering cricket players, community leaders and well-wishers at a field on Lancaster's north side to celebrate the debut of Lancaster's first cricket pitch.
It's the culmination of a dream for the Lancaster Cricket Club, which has been practicing and playing on other sports fields around Lancaster. Now, through an arrangement with Franklin & Marshall College, which owns the field, the club has a proper pitch to call home.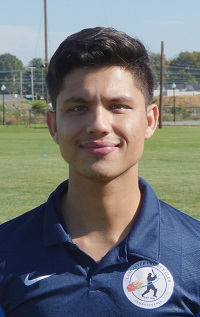 "We were finally able to make this happen," said Dilli Subedi, one of the club's leaders. "Seeing people here — it's amazing."
Nuur, who is on the club's advisory board, presided over a brief welcoming ceremony. Then the main event of the morning began: An informal pickup game. (It would be followed later Saturday by a match between the Lancaster club and a team from Harrisburg.)
Two teams formed, each a mix of club members and neophytes, the latter including a smattering of local VIPs, including Lancaster Mayor Danene Sorace and Fire Chief Scott Little.
They played using a modified tennis ball, rather than a traditional cricket ball. The latter is hard enough to cause serious injuries; playing with a softer ball allows teams to do without the protective equipment that would otherwise be required.
Photo gallery
Steve Garner said he's watched cricket on TV for 20 years, but Saturday was the first time he had ever played.
"It's a great game," he said, adding that batting is harder than it looks.
Formed about a decade ago the Lancaster Cricket Club has 22 members. They hail from countries such as India, Pakistan and Nepal, former British colonies where the sport is popular.
Their numbers will grow shortly, as some students from F&M are joining up, Subedi said. The club plans to grow further by offering clinics, introducing the rules and techniques of cricket to anyone who is interested. There are also plans to develop a youth team for those under 18.
Matt Johnson, refugee community organizer with Church World Service, lauded the young club members for taking charge and bringing their vision to fruition: "If you give people the idea and the spark ... they figure it out and they make it work," he said.
Subedi said the cricket pitch is a big development for Lancaster's immigrant community, and one that represents hope.
"We might speak different languages, we might eat different food, wear different clothes, but at the end of the day, we're one family," he said. "... This is a place that brings everyone together."