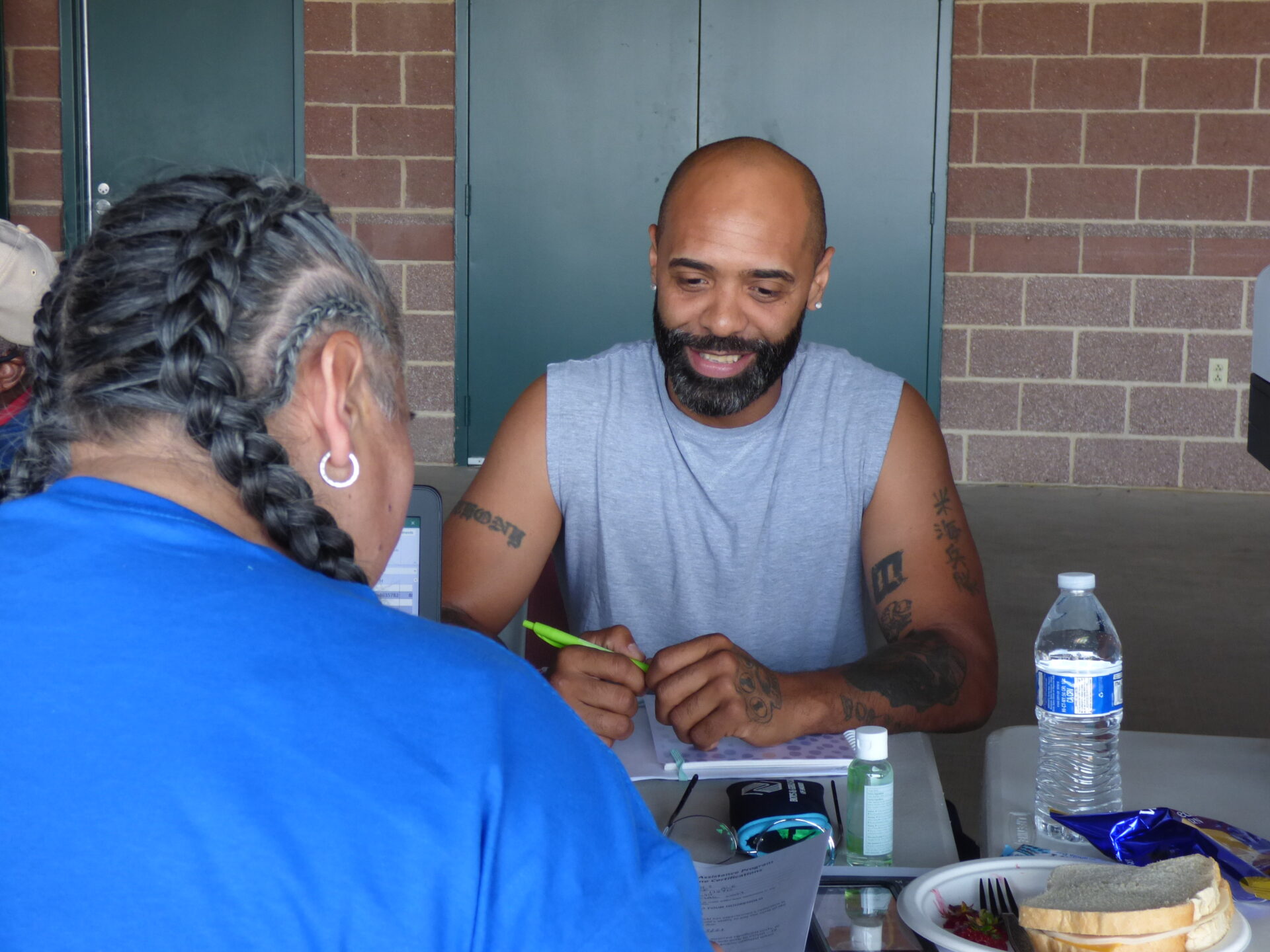 Paul Ortiz had tried to apply to Lancaster County's Emergency Rental Assistance Program, or ERAP, on his own, but try as he might, he couldn't get the required supporting documents to upload.
So, on Friday, the 43-year-old welder, Marine Corps veteran and father of three got help at the Rental & Utility Assistance Community Days event at Clipper Magazine Stadium.
The event, which continues on Saturday, July 24, from 9 a.m. to 2 p.m., is the latest effort by the Lancaster County Redevelopment Authority to help people through the ERAP application process.
Need help with rent or utilities?
The Emergency Rental Assistance Program covers rent, utility payments and related costs for eligible households. Applicants must bring in no more than 80% of area median income and must be able to demonstrate income loss due to Covid-19.
For more information and to apply, click here. (English) or here (Spanish).
In-person assistance is available at Clipper Magazine Stadium from 9 a.m. to 2 p.m. on Saturday, July 24. To pre-register, click here.
Nearly 400 people signed up in advance, said Justin Eby, the authority's executive director. Walk-ins are accepted, although pre-registration is preferred. (To pre-register, click here.) On Friday, a line had formed outside the gate before the event began; as of 3 p.m., more than 100 people had already come through.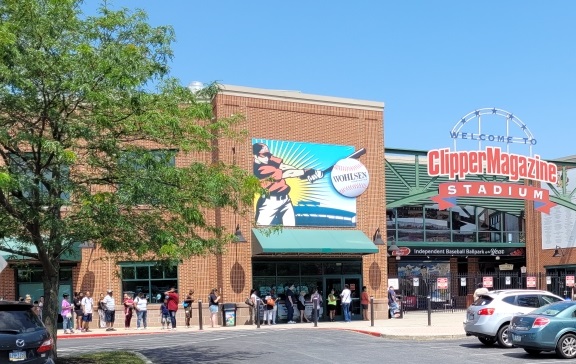 Trestle tables were set up on one side of the stadium concourse. There were three sections: one to verify applicants' eligibility and see if they had an unfinished application already pending in the system; one to fill out the online forms; and one for scanning documents.
The stations were staffed in shifts by personnel from the authority and some of the nonprofits assisting it with ERAP — more than 50 people in all, Eby said. Help is available in English and Spanish.
ERAP pays rent and utility bills for eligible households who lost income due to the Covid-19 pandemic. Lancaster County has tens of millions of dollars available — and with the national eviction moratorium scheduled to expire on July 31, there's an urgent need to make sure that everyone who is eligible for assistance completes an application.
That has been a challenge. Through mid-July, the authority had received more than 2,500 applications, but nearly 70% of them remained incomplete, with only partial supporting documentation or none at all.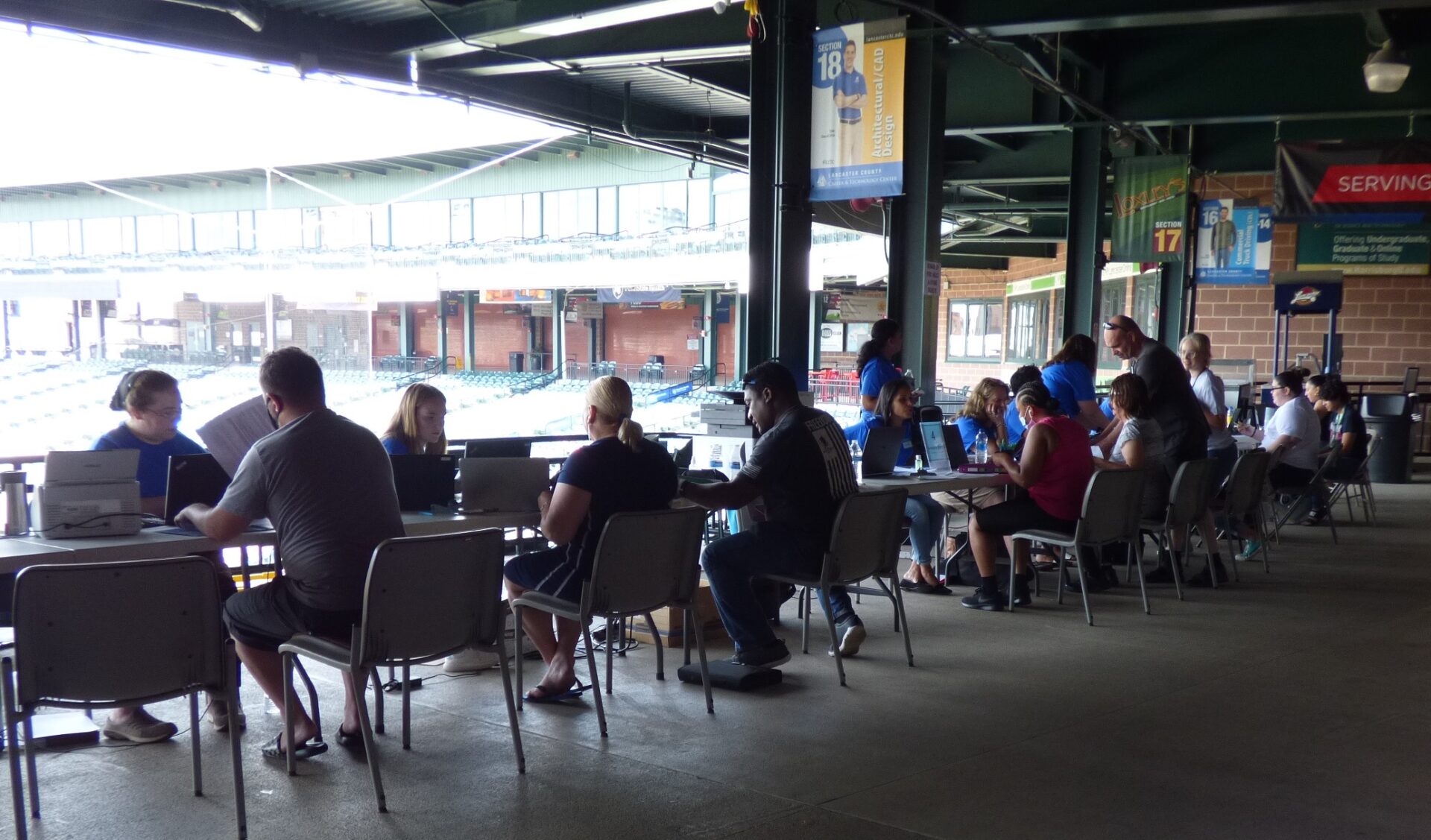 Ortiz, who lives in Leola, said he was laid off from a job he loved at Tait Towers, part of the Rock Lititz group of entertainment infrastructure companies. The coronavirus pandemic shut down live entertainment worldwide, idling most of Rock Lititz' projects. Tait furloughed 255 workers in late March and roughly 100 more a few weeks later, LNP reported at the time.
Ortiz' unemployment compensation hasn't come through yet; he is continuing to work on that process. In the meantime, he needs to make good on his rent, which includes his utilities: "That's why I'm here!" he said.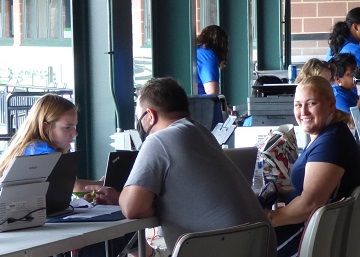 Gloria Hernandez said she came to the event Friday for help with utility bills. A homemaker, she said her income dropped a lot during Covid-19 and the bills mounted.
Technology is not her strong suit, she said. Asked about the help she received Friday, she smiled and said, "They did a great job."
Eby said the authority will have a lot of follow-up work to do after the weekend as it processes all the new applications. Officials will evaluate how the two days went and how much ongoing demand remains; it's possible, based on that analysis, that another Community Day or similar event could be scheduled.
While the eviction moratorium is ending, ERAP is not, he stressed. Those who need it shouldn't hesitate to apply, even after July 31.
Ortiz and Hernandez said they'd encourage people to apply, and to seek out in-person assistance with the application if needed.
"If you can't do it on your own, and if you've tried, get the assistance that you need," Ortiz said. "That's what it's there for."