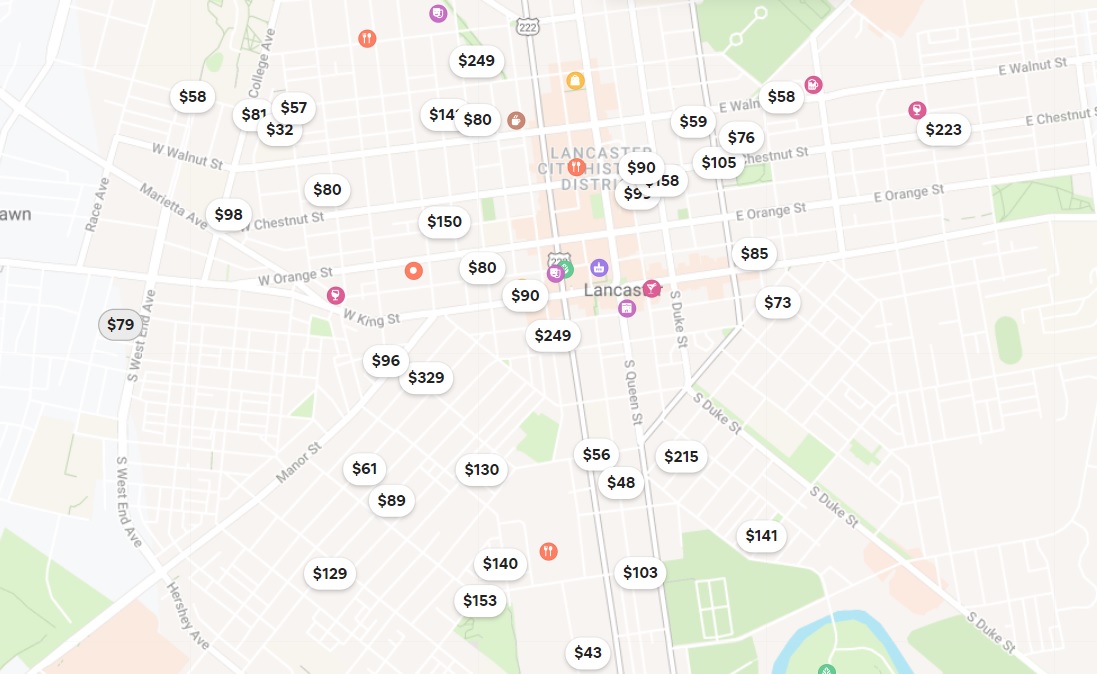 Lancaster city is looking to crack down on unregulated Airbnb-style short-term rentals in residential districts.
It's also looking to amend its zoning to permit apartment buildings "by right" in a few more areas.
The proposed ordinance changes are intended to increase opportunities for housing and nurture mixed-use, walkable neighborhoods, Chief Planner Douglas Smith told City Council members during a briefing at their committee meeting Monday.
They're in line with the city's interim housing plan, which aims for the creation of 2,000 more residential units over the next five years, with at least 15% of them affordable for lower-income residents.
The amendments were developed with public input and the city Planning Commission has signed off on them, he said. The Lancaster County Planning Department is scheduled to weigh in on April 25, which will set up City Council to introduce the ordinance amendments at its scheduled meeting the next day, April 26. That in turn would allow a vote at council's first meeting in May.
Short-term rentals
Lancaster, like cities across the country, has seen a proliferation of investors acquiring rental properties for Airbnb-style short-term rentals. They're supposed to register with the city, but few do.
The city recently hired the company Granicus to comb online booking sites. It found listings for 200 short-term rentals, or "STRs," in the city, Smith said, whereas City Hall has records of just 41. (The county tax office has identified another 29.)
The STR business model reduces the rental stock for the resident population, and it impacts neighborhood livability and character: Properties stand vacant much of the time, then create parking and trash issues over the weekend, Mayor Danene Sorace said.
The proposed amendments would limit short-term rentals to the downtown along with high-density areas that have a mix of residential and business uses. They would be prohibited in all other residential areas.
Existing short-term rentals in those areas would be grandfathered in, as long as they're otherwise compliant with the city's rules, Smith said.
The intent is not to crack down on "homestays," Smith and Sorace said — that is, homeowners who rent out a spare bedroom or two a few times a month. Households should have the opportunity to generate that sort of extra income within reason, the mayor said.
Accordingly, homestays would be permitted in medium-density and high-density residential zones. Property owners would have to remain on site and provide their contact information to the city.
Going forward, the city will continue to use Granicus to monitor short-term rentals, Smith said. Violators will be notified, and the city will pursue remedies in court if necessary, he said.
City resident Dena Maounis quizzed Smith closely about the changes and the planned enforcement. Contacted after the meeting by One United Lancaster, she said the city should be doing more, and that it's "still being reactive instead of proactive" on the issue, which is fraying neighborhoods.
It should be doing thorough investigations when suspected illegal rental operations and building conversions are brought to its attention, she said. If a shortage of zoning officers and inspectors is the problem — the city only has one zoning officer — then hire more, she said.
Sorace characterized the changes as an "important interim step," not the city's final answer on STRs, and noted that while 200 STR properties seems like a lot, it's only a sliver of the city's 14,700 rental units.
Multi-family construction
At present, multi-family apartment buildings are allowed downtown, and in denser residential and mixed-use areas if developers obtain a "special exception" from the city's Zoning Hearing Board.
The proposed amendments would allow them "by right" in two more zones: MU and R0. MU denotes "mixed use"; R0 designates a mix of residential and office uses.
"Clearly, we need more multifamily in the city," Smith said.
Another change would allow conversion of carriage houses and other secondary structures on a property into single-family residences. Parking would have to be provided, but various setbacks and other limitations on exterior dimensions would be waived.
A third amendment would allow "nonfamily" units of up to three unrelated people to share living quarters in medium-density neighborhoods without imposing additional requirements -- that is, recognizing in city law what is already a common de facto living arrangement, Smith said.
(Editor's Note: An earlier version of this article incorrectly stated, based on information from the City Council committee meeting, the proposed ordinance change would allow multifamily housing by right in the R4 zone, rather than the R0. It has been updated to reflect that R0 is the zone in question.)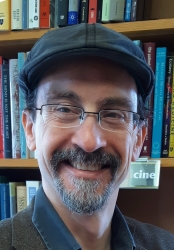 Latest posts by Tim Stuhldreher
(see all)