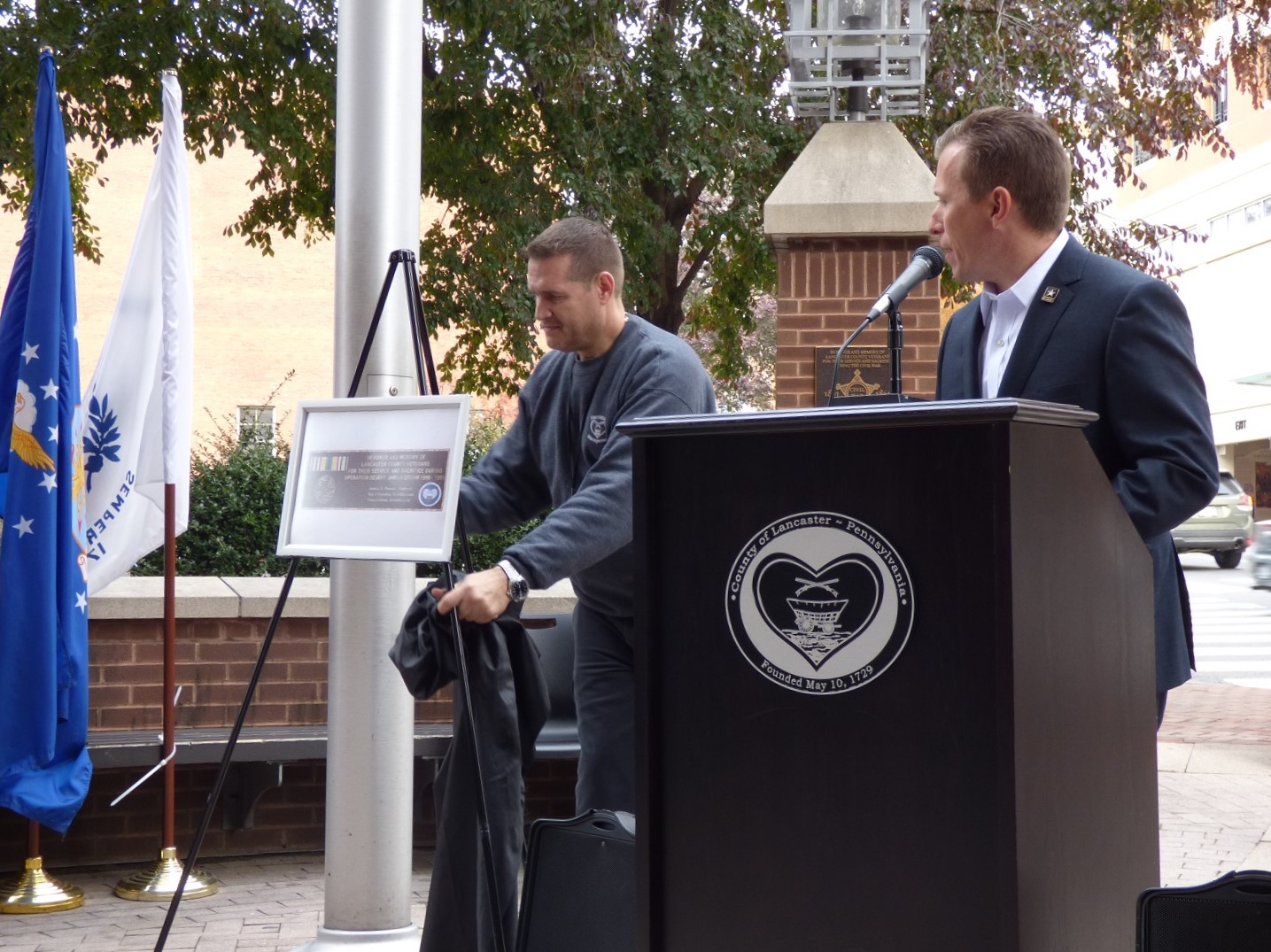 Lancaster County commissioners marked Veterans Day with a ceremony Thursday, and unveiled a plaque honoring county veterans of Operations Desert Storm and Desert Shield.
"A debt of gratitude" is owed to all veterans who served in the 1990-91 conflict with Iraq, and in the Mideast wars that followed, Commissioner Ray D'Agostino said.
"Their legacy is our freedom and our enduring appreciation," he said.
Said Commissioner Josh Parsons, "Lancaster County throughout history has done its part."
Commissioner Craig Lehman said he believes "a veteran's perspective" can help heal the deep divisions in American society and politics. That perspective, instilled in basic training, is simply that "it's not about you," but about serving a cause larger than yourself.
All three commissioners are U.S. military veterans: Parsons served in the Army, Lehman in the Navy and D'Agostino in both Army and Navy.
Guest speaker Christopher Riggs, chief deputy in the county sheriff's office, summarized the course of the Gulf War, from Iraq's invasion of Kuwait in August 1990 through the five week aerial bombardment of Iraqi forces beginning on Jan. 17, 1991, and their rout by within 100 hours U.S.-led coalition forces the following month.
The U.S. led coalition that liberated Kuwait was the largest such alliance since World War II. Riggs noted the war represented the first true test of modern computerized weaponry, and was the first major American war since Vietnam to be supported by a majority of the U.S. populace. He also mentioned many veterans' ongoing struggles with Gulf War Syndrome, a disorder whose symptoms include chronic pain, fatigue, respiratory problems and memory impairment.
Riggs is a veteran of the Marine Corps, Pennsylvania Army National Guard and Navy Reserve. In the mid-2000s, he deployed to Kuwait and Iraq during Operation Enduring Freedom.
He concluded with a quote from Gen. Douglas MacArthur: "The soldier, above all other people, prays for peace, for he must suffer and bear the deepest wounds and scars of war."
Photos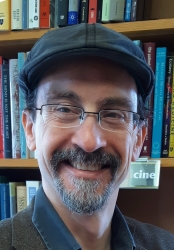 Latest posts by Tim Stuhldreher
(see all)