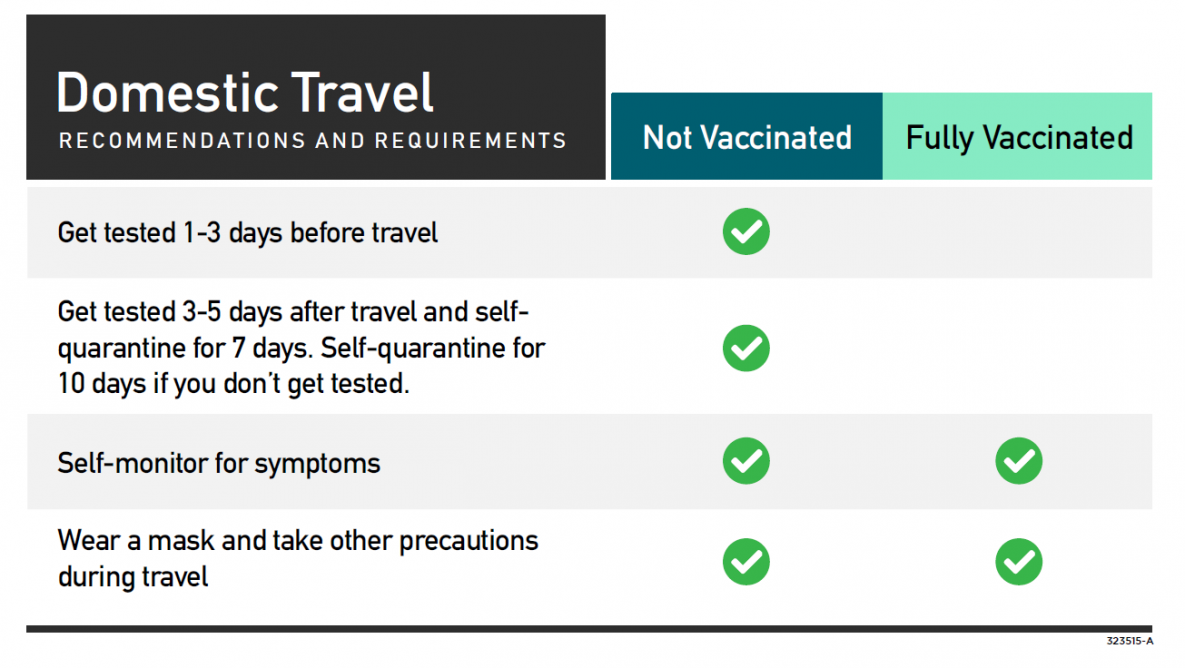 Individuals who are fully vaccinated against Covid-19 "can travel safely within the United States," and do not have to undergo tests or self-quarantines, the Centers for Disease Control & Prevention said Friday.
The CDC had previously cautioned against traveling even for vaccinated people. However, recent studies have shown the vaccines protect against both infection and transmission, leading to the change in policy.
Precautions should still be taken, the CDC said. Masks should be worn on airplanes, buses and trains, and travelers should practice social distancing and hand hygiene.
As the Washington Post reports, the announcement is welcome news for the travel and hospitality industries, and for the millions of Americans looking to visit their loved ones in person.
Individuals are considered fully vaccinated two weeks after their final vaccine shot.