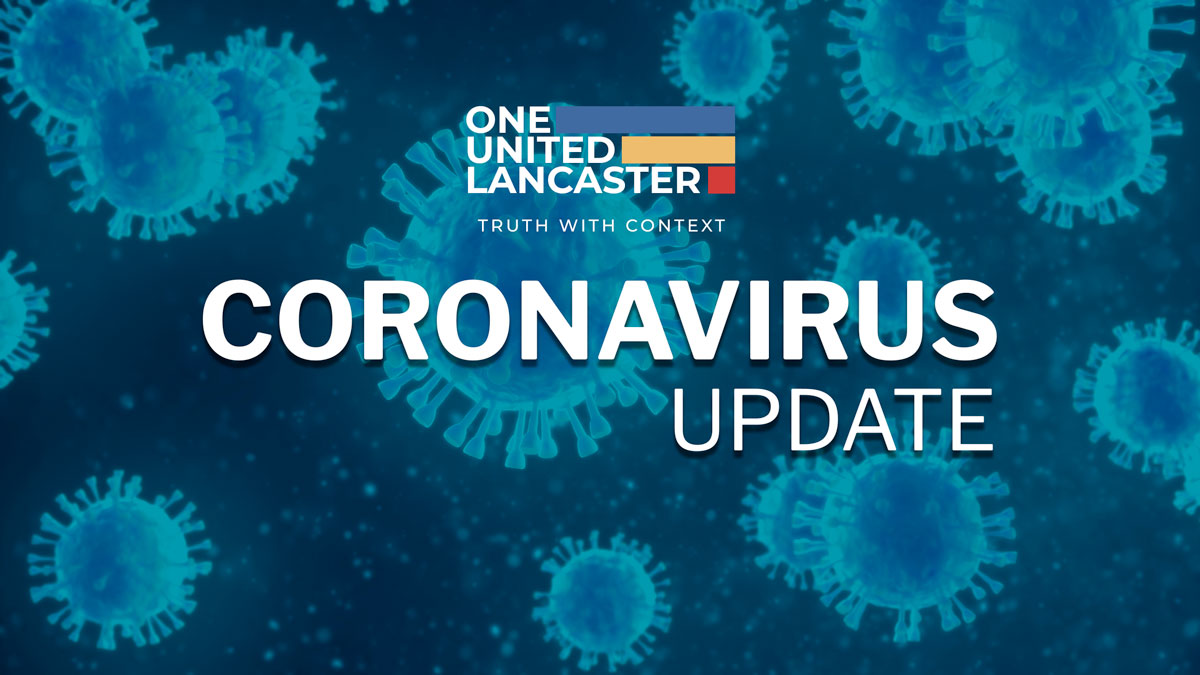 The curve is flatter, but Covid-19 cases continue to increase in Lancaster County, as do hospitalizations.
Meanwhile, new projections from PolicyLab, the research center at Children's Hospital of Philadelphia, indicate the county's surge will continue.
The county recorded 1,288 new Covid-19 cases over the most recent seven days, according to the state's update today to the Covid-19 Early Warning Monitoring System Dashboard. That's up 15.8% over the previous week.
Average hospitalizations for Covid-19 increased from 80.7 to 88.3. Penn Medicine Lancaster General Health, the county's largest health system, said it expects admissions for coronavirus to continue to increase.
On the other hand, the county's test positivity rate dipped slightly, from 11.3% to 11.0%.
As for deaths, there were six the week of Sept. 5-11, down from 11 the week before, according to the Lancaster County coroner's office.
As of Friday, there were 90 Covid-19 inpatients in Lancaster County, of whom 16 were in intensive care and 12 were on ventilators.
Lancaster's incidence rate stands at 236 cases per 100,000 residents. That's already in the vicinity projected by PolicyLab, which this week released projections based on data through Monday. PolicyLab's trend line shows Covid-19 cases increasing in the county, but at a gradually ebbing rate.
PolicyLab recently resumed its weekly county-by-county projections, which it had suspended this summer when it appeared the pandemic was in abeyance.
The overall numbers for the U.S. "suggest a plateauing of the current surge," PolicyLab said in a blog post, but trends differ dramatically from region to region and locality to locality.
The research center notes that Pennsylvania's pediatric Covid-19 hospitalizations have doubled since Labor Day, from 20 children to 40. A potential game-changer would be the Food & Drug Administration's approval for childhood vaccination, PolicyLab said.
"Vaccination of younger children will serve to reduce the opportunity for spread of the virus among children and between children and adults," PolicyLab said. "Further reducing the reservoir of unvaccinated individuals before winter would blunt additional surges in case incidence before the winter holiday season."
Pfizer executives suggested this week the FDA could approve vaccines for ages 5-12 by Halloween and by late November for ages 6 months to 5 years.