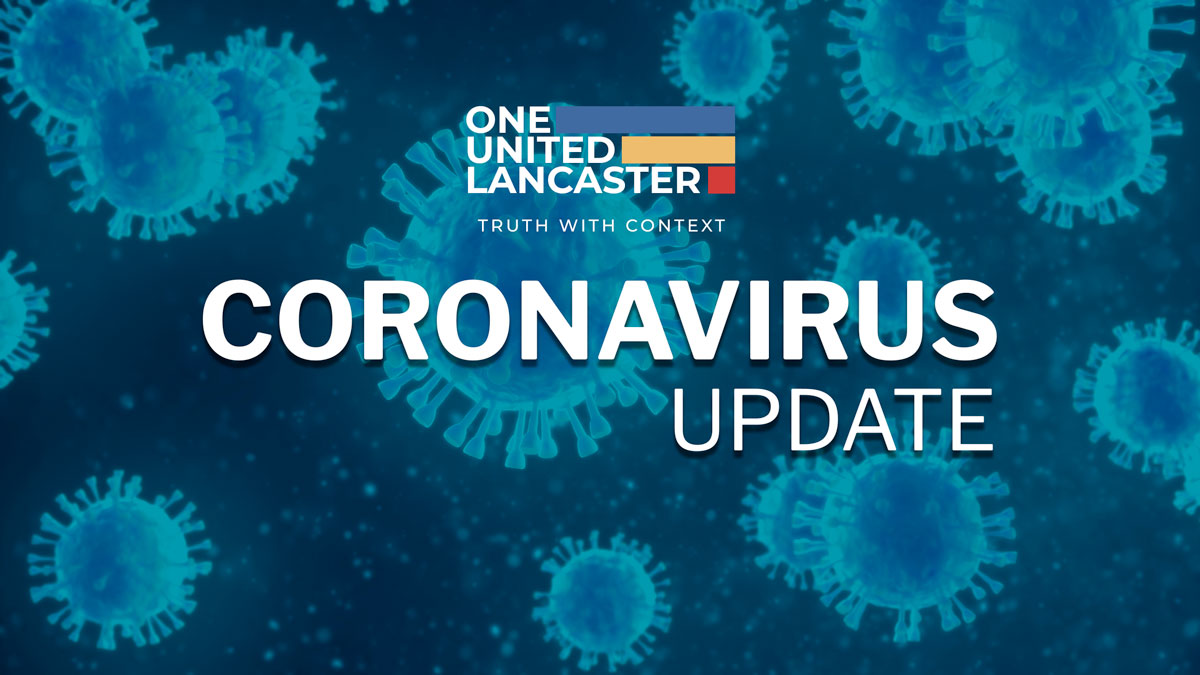 The spread of coronavirus in Lancaster County and Pennsylvania as a whole continued unabated last week, according to the latest data.
     Related: Mid-month data on Covid-19 in Lancaster County
Lancaster County's Covid-19 case load has reached 328.2 cases per 100,000 population, according to Monday's update of Pennsylvania's early warning Covid-19 dashboard.
That's up from a little over 200 cases per 100,000 the week before and 142.6 cases the week before that. Anything above 100 cases per 100,000 is considered "substantial community spread."
On Sunday, Lancaster County reported a record 465 new Covid-19 cases. Another 181 cases came in Monday, for a total of 14,416 since the pandemic began. The county's test positivity rate rose from 9% to 11.3%. Health officials say rates above 5% are a cause for concern.
Cases requiring hospitalization are the highest to date. Over the weekend, the combined inpatient total at Lancaster General Hospital and WellSpan Ephrata Hospital exceeded 100 for the first time.
So far, deaths have remained below the levels seen in the spring. There were 10 Covid-19 deaths in Lancaster County last week, for a total of 27 so far in November.
Unlike the spring, the vast majority of cases now are occurring due to spread in the general population, as opposed to high-risk settings such as nursing homes, according to LG Health.
Pennsylvania
For Pennsylvania as a whole, Covid-19 case load rose to 282.1 cases per 100,000 population, and its test positivity rate rose to 11.1%, according to the early warning dashboard. Of the state's 67 counties, 63 have substantial Covid-19 community spread.
In a statement, Health Secretary Dr. Rachel Levine called the data "worrisome," and said projections show Pennsylvania could run out of ICU beds within a week.
Gov. Tom Wolf said: "We need all Pennsylvanians to take the steps they can to protect one another," including wearing masks, washing hands, practicing social distancing and avoiding travel.