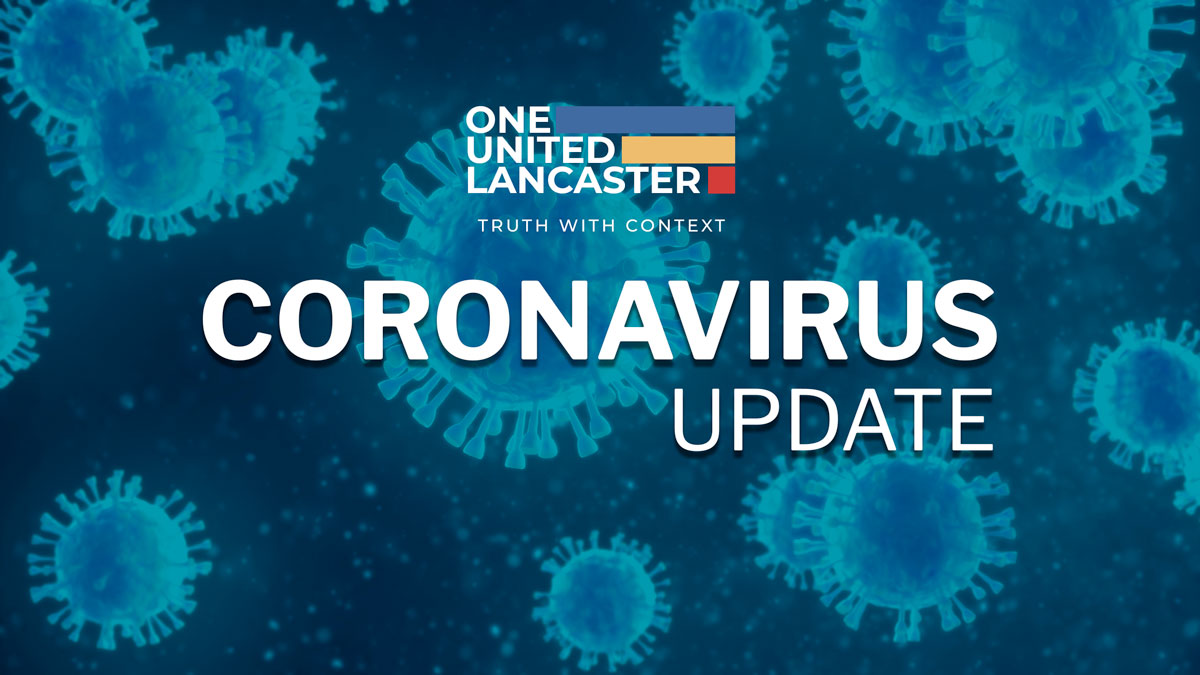 Covid-19 is spreading rapidly in Lancaster County and sending an increasing number of patients to the hospital, according to the latest statistics.
New infections jumped nearly 50% last week, to 3,471 from 2,334 the week before, according to Friday's update of the state's Covid-19 Early Warning Monitoring System Dashboard. The county's incidence rate now stands at 636 per 100,000, and its test positivity rate is 26.6%, up from 17.8%.
Meanwhile, Covid-19 hospitalizations in the county stood at 193 as of Monday, a pandemic record. Of those patients, 37 are in intensive care and 29 are on ventilators, the state reported.
The new inpatient number marks a significant jump from last week, when hospitalizations averaged 165.1.
Most Covid-19 patients who require admission are unvaccinated. Penn Medicine Lancaster General Health said that 78% of its Covid-19 inpatients as of Monday were unvaccinated, and 85% of those in intensive care.
The Lancaster County coroner reported 18 Covid-19 deaths between Dec. 26 and Dec. 31. That contributed to a total of 130 deaths from the pandemic in December, which would make it the fourth deadliest month of the pandemic.
Health experts say the omicron variant of Covid-19 is far more contagious than earlier variants. Early data suggests it does not make patients as sick as its predecessors. However, some patients still require hospitalization, and because omicron spreads so rapidly, even a small ratio of patients requiring admission could still be large enough in absolute terms to strain health systems' capacity.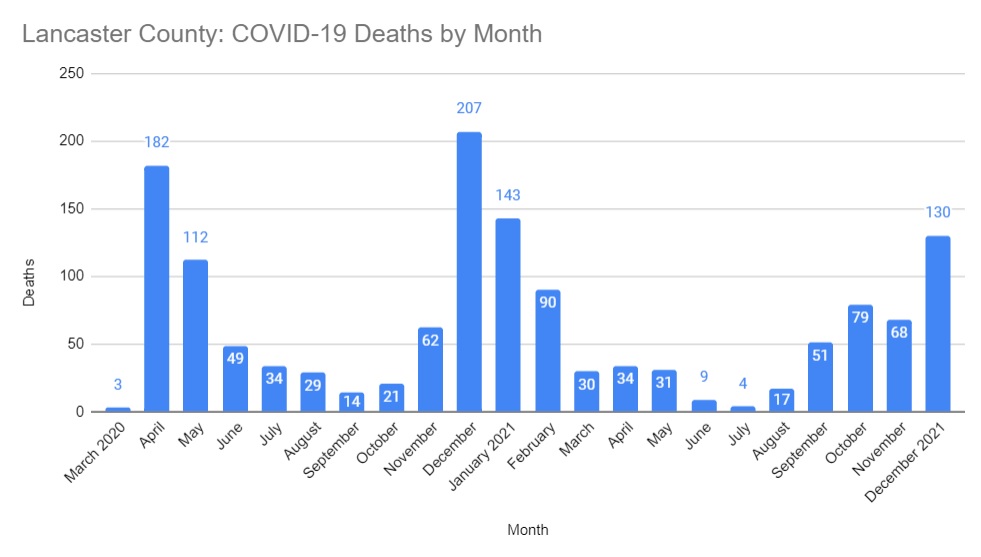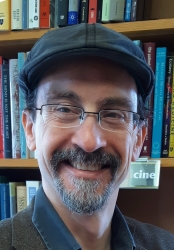 Latest posts by Tim Stuhldreher
(see all)