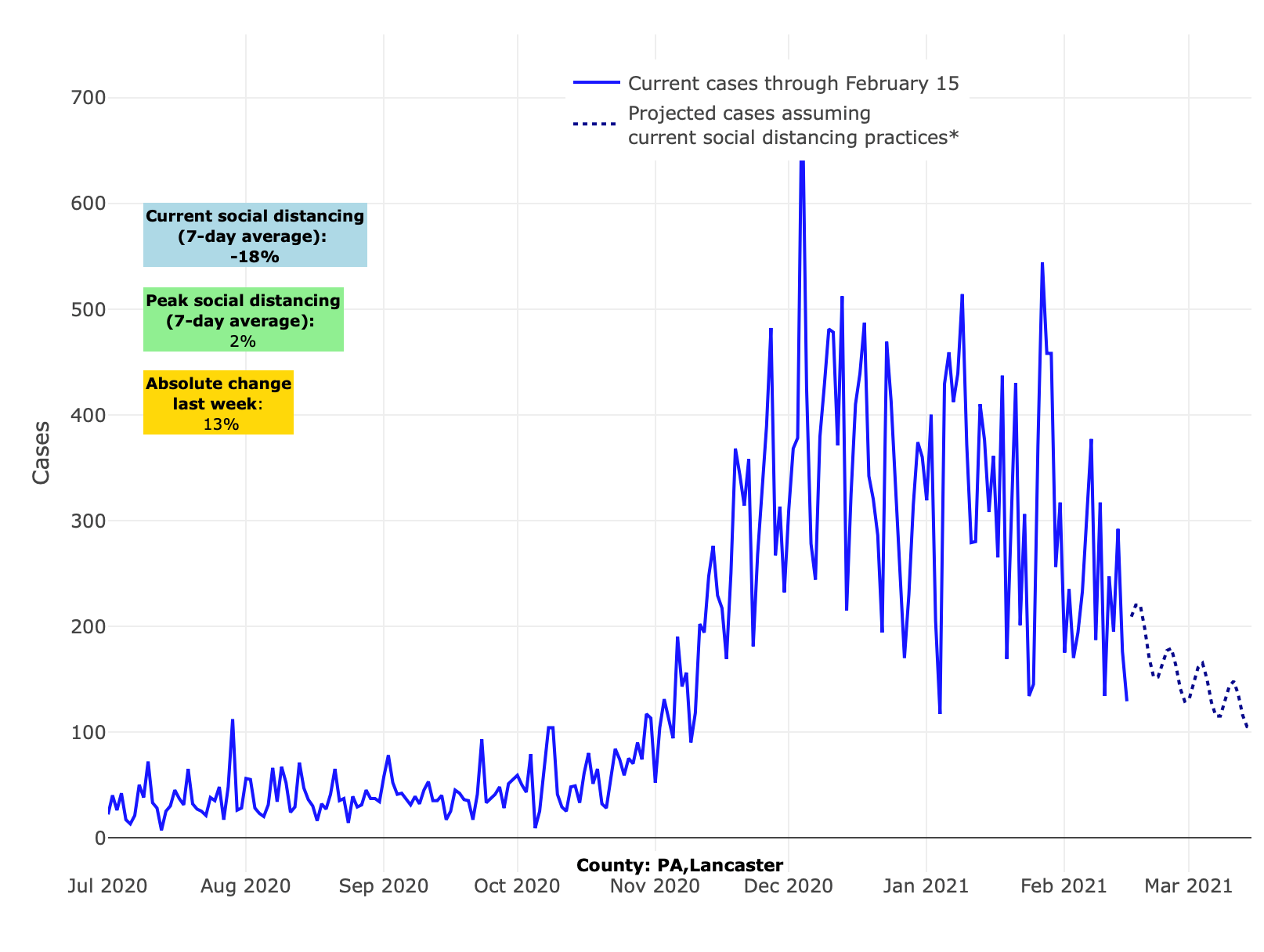 Lancaster County's rate of Covid-19 cases heading in the right direction, dropping by more than one-third over the past seven days, according to the latest state data.
Related: Covid-19 surge deflating in Lancaster County
The number of confirmed cases decreased to 987 from 1,514, or nearly 35%, according to Pennsylvania's Covid-19 Early Warning Monitoring System dashboard, which was updated Friday.
That puts the rate per 100,000 residents at 180.9, down from 277.4. That's still well above Pennsylvania's 100-per-100,000 threshold for "substantial" transmission, however.
Test positivity is also trending downward, from 9.7% to 8.0%, down from rates that ticked up to around 15% in December and January. Experts say rates of 5% or below indicate an adequate level of testing.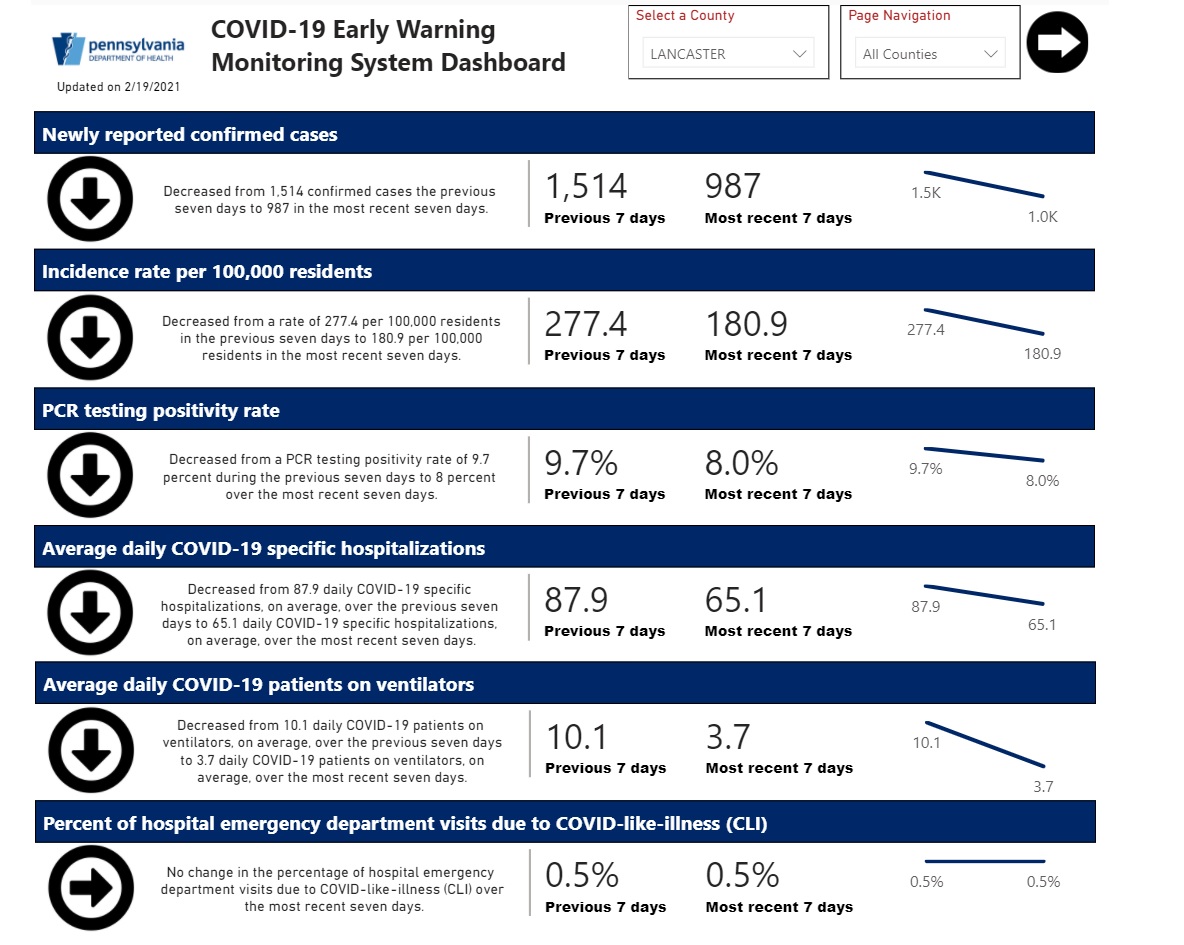 National trends are encouraging, too. Covid-19 inpatient counts have fallen by half since the start of the year, reports the PolicyLab research center at the Children's Hospital of Philadelphia.
Still, experts are cautioning the public not to let their guard down, and to continue masking, social distancing and handwashing as vaccination continues in coming weeks.
"Pennsylvanians should continue to take actions to prevent the spread of Covid-19, regardless of in what county they live," the state Department of Health said this week.