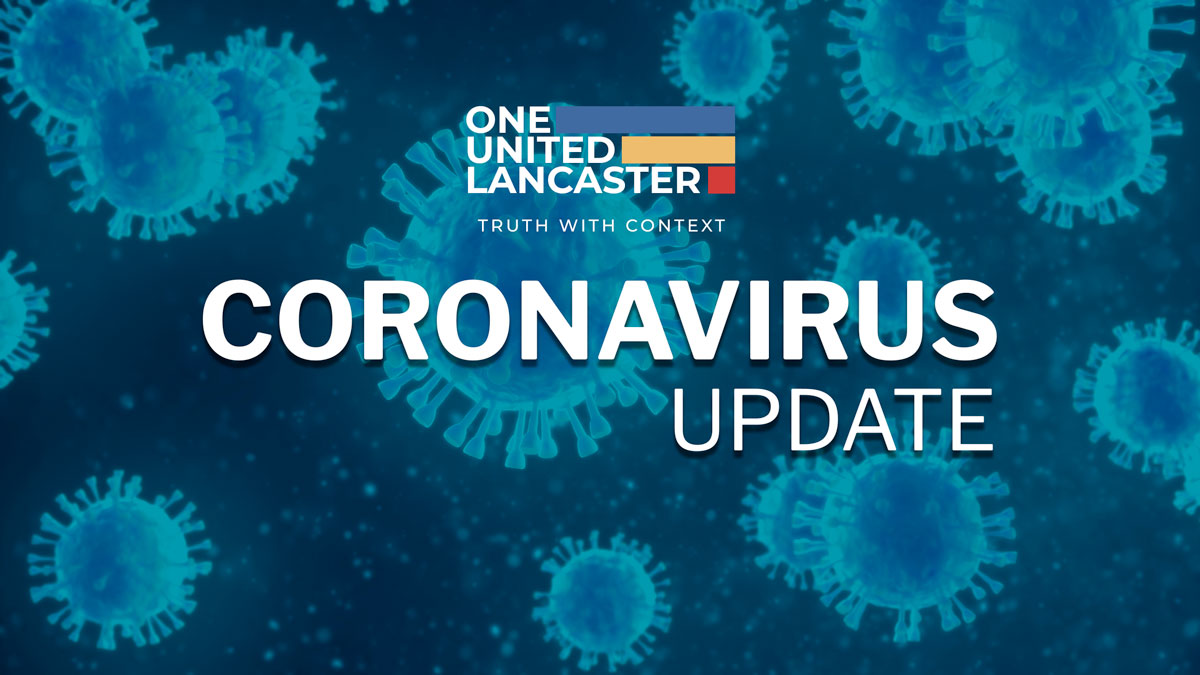 Lancaster County's Covid-19 statistics inched in the right direction this week.
The county's new case numbers decreased by 44, to 1,122 over the past seven days from 1,169 over the previous period, according to Friday's update of the Pennsylvania' Covid-19 Early Warning Monitoring System Dashboard.
That works out to an incidence of 205.6 per 100,000 population, still well above the federal threshold for "high" community transmission.
Hospitalizations decreased slightly as well, from 117.1 on average last week to 114.6 over the past seven days. As of Friday, the county's Covid-19 inpatient count stood at 114, according to the state's Covid-19 dashboard.
The forecasting model used by PolicyLab, the research center at the Children's Hospital of Philadelphia, predicts that the county is through the worst of the surge, and that case rates will continue to decrease.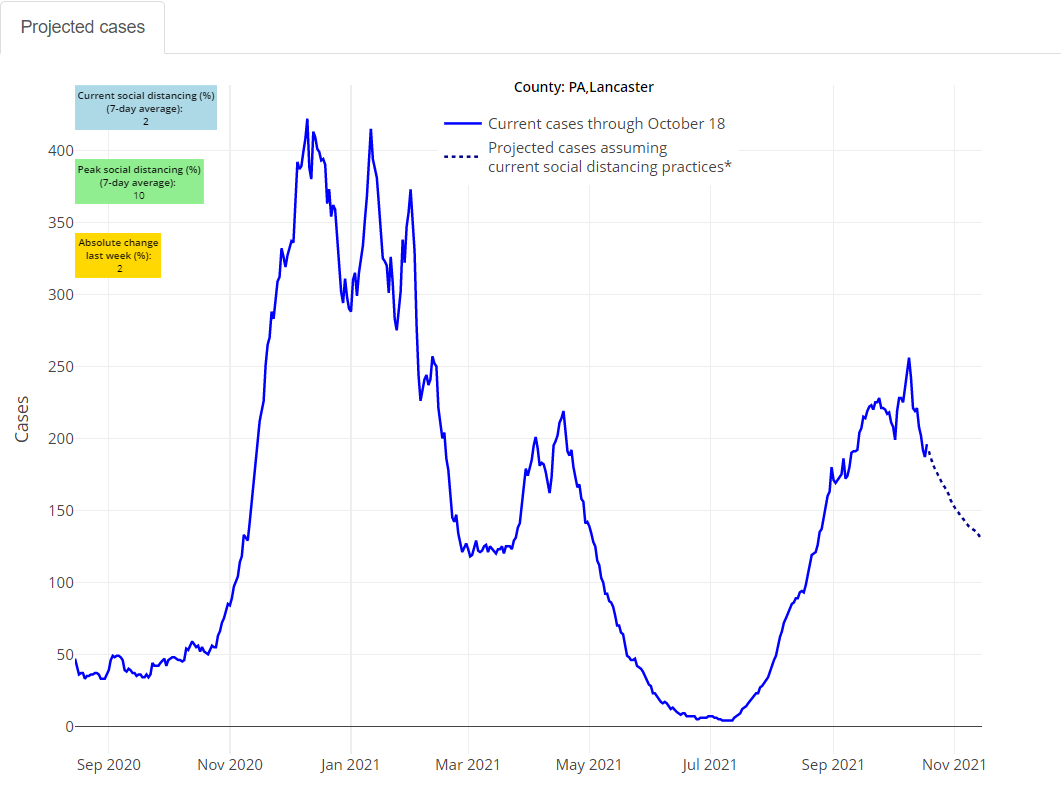 In its weekly blog post, however, PolicyLab cautions that uncertainty regarding fall trends remains high and that "higher vaccination coverage will likely be necessary to avert increasing hospitalizations and deaths in many locales."
Indeed, PolicyLab cites Lancaster as a cautionary example. Higher vaccination rates in and around Philadelphia, it says, "has thus far insulated the region from rising hospitalizations that are more prevalent in other regions of the state—such as Lancaster, Pa."
Local hospitals say the majority of cases they are seeing are among the unvaccinated. Lancaster General Hospital reported that 88% of its Covid-19 inpatients as of Wednesday were unvaccinated, as were all 21 patients in intensive care.