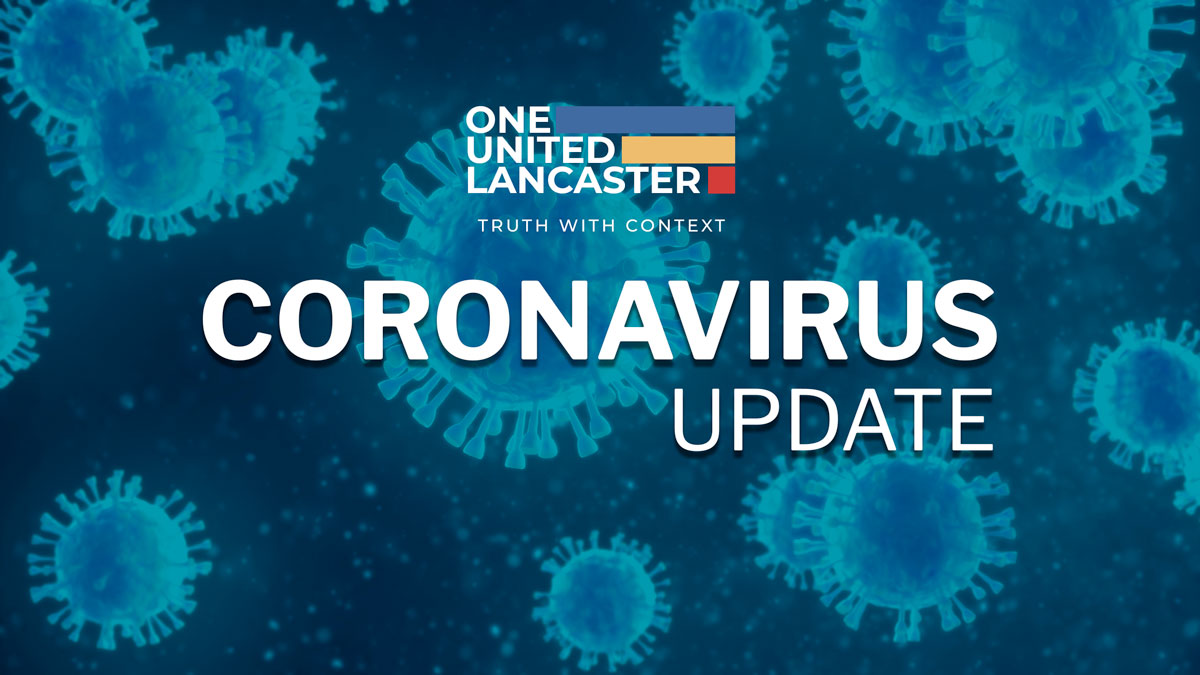 Public health experts aren't sure what's next for Lancaster County in the coronavirus pandemic.
On the one hand, there are signs that the current wave of infections is peaking and may be about to recede. On the other hand, experts warn that the omicron variant has the potential to drive fresh surges, here and worldwide.
The state Department of Health's latest update to the Early Warning Monitoring System Dashboard, posted Friday, shows new infections in Lancaster County over the past seven days declining by a hair compared to the seven days prior: 1,984 versus 2,010, a decrease of 26 cases, or just over 1%.
Average Covid-19 inpatient counts rose from 163.3 to 171.9. Through Dec. 14 — roughly the first half of the month — the county coroner has reported 58 deaths, versus 68 for all of November.
Inpatient counts and mortality rates are lagging indicators — their rises and declines track the corresponding trends in case counts but take place later.
The state reported 168 Covid-19 inpatients in Lancaster County as of Friday. Earlier this week, there were 180 local inpatients, a pandemic record, LNP newspaper reported.
As has been the case for months, the majority of severe Covid-19 cases are among the unvaccinated. Penn Medicine Lancaster General Health reported that among its 110 Covid-19 inpatients as of Friday, 79% are unvaccinated, a percentage that rose to 94% among intensive care patients (17 out of 18) and 100% among those on ventilators (13 out of 13).
The county's test positivity declined from 17.8% to a still very high 16.9%.
Looking ahead, the PolicyLab research center at Children's Hospital of Philadelphia projects case rates here peaking at just under 400 per day in early January. But that prediction could be upended if the omicron variant proves to be as contagious as some early reports suggest.
"Will omicron accelerate case numbers in areas with already rising case incidence? Will it reverse improvements in regions that have begun to recover from recent resurgent peaks? The answers to these questions are still not available," PolicyLab researchers wrote in their weekly update Friday.
Clarity will come with data gathered in coming weeks. An outbreak at Cornell University suggests both that omicron can spread among vaccinated populations, and that infections tend to be less severe, PolicyLab said. If that's the case, hospitalizations should uncouple from case counts and start trending lower. Again, it's premature to say if that will indeed happen, researchers said.
All in all, there remains cause for optimism, PolicyLab said: "[W]e are hopeful that after holiday gatherings subside, increased booster dosing will allow us to welcome a period of declining incidence for many areas."