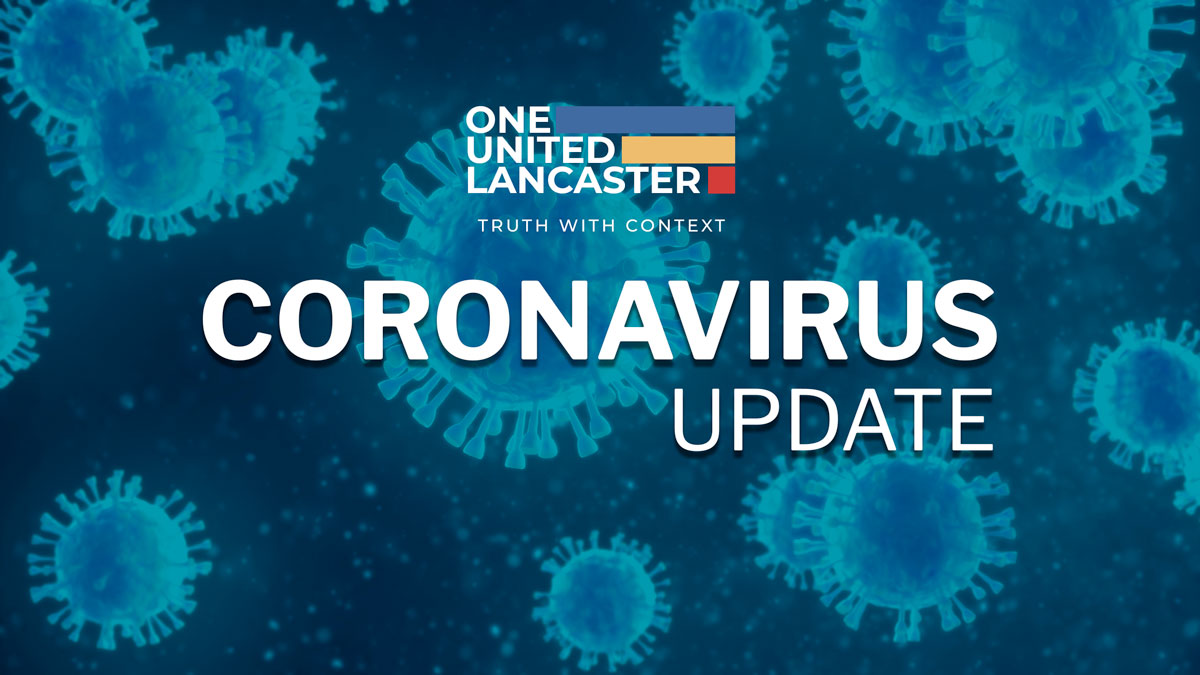 Lancaster County's coronavirus case count is dropping a little, but its hospitalization rate is still inching upward.
Deaths, too, continue at a high rate: The county coroner has recorded 37 Covid-19 fatalities through the first half of October, just 10 fewer than in all of September.
And though there is considerable uncertainty, the public health experts at PolicyLab, the research center at Children's Hospital of Philadelphia, warn of a potential fresh surge in case rates in the Northeast in a few weeks as weather turns colder and people begin spending more time indoors.
According to Friday's update of the state Covid-19 Early Warning Monitoring System Dashboard, there were 1,158 new Covid-19 cases in Lancaster County in the past seven days, versus 1,428 the previous week, a decline of 19%.
That works out to a drop in the incidence rate from 261.7 to 212.2 per 100,000 population: An encouraging sign, but still very much in the Centers for Disease Control & Prevention's "high" category of community transmission.
Average Covid-19 hospitalizations for the week, meanwhile, rose nearly 9%, from 107.7 to 117.1.
As of Friday, there were 110 Covid-19 inpatients in Lancaster County, of whom 16 were in intensive care and 14 were on ventilators.
Pennsylvania, meanwhile, marked two grim milestones in the past few days: Last weekend, it recorded its 30,000th Covid-19 fatality, and on Friday, it recorded its 1.5 millionth Covid-19 case.
In its weekly blog post, PolicyLab warned that some areas of the Northeast are seeing "a bump in case incidence" and that this could be a harbinger of things to come.
"We need to expect that, as we enter a season of shorter, colder days that will push more people to gather indoors, we will soon see a widening geographic distribution of resurgent transmission in many locations," PolicyLab associate director Dr. Jeffrey Gerber wrote.
In the blog post's concluding section, Gerber endorses childhood Covid-19 vaccination once federal officials give approval.
While most children who contract Covid-19 have mild cases, nearly 700 have died from it. Moreover, vaccination can ward off the long-term complications the disease sometimes causes, and help increase herd immunity, protecting the population at large and limiting the risk of outbreaks.
"The disruption to the social-emotional, educational and physical health of our children caused by this pandemic is unprecedented. Vaccination is, by far, the most effective mitigation strategy to reverse this," Gerber said.