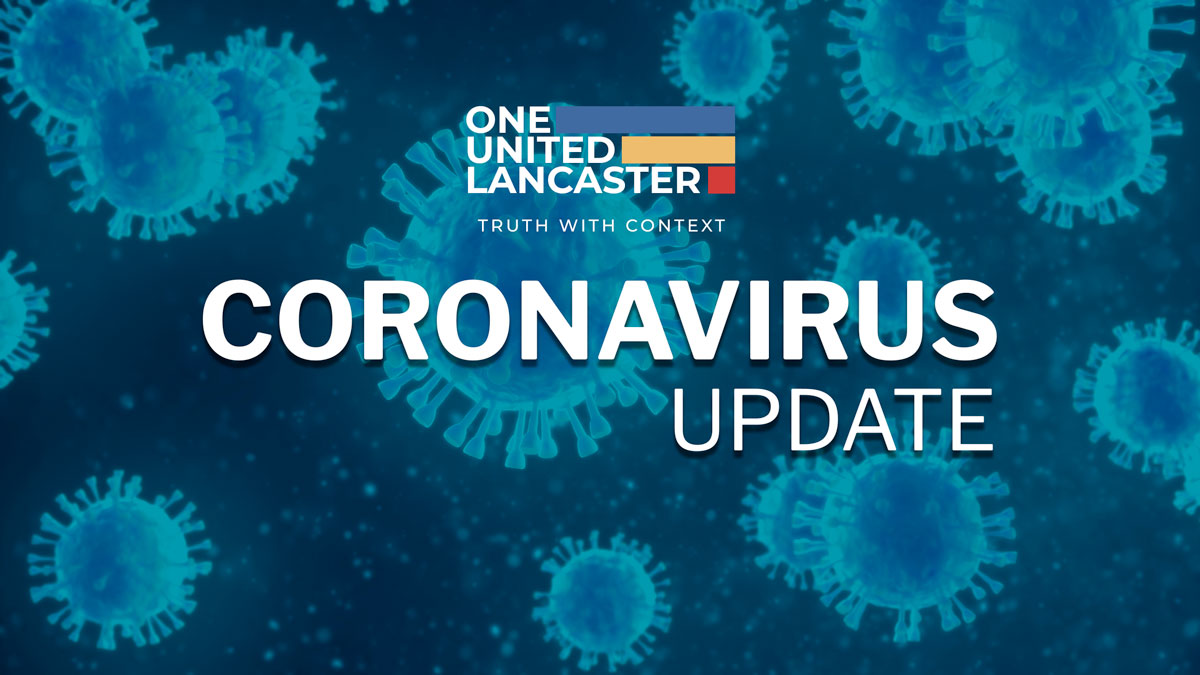 The collapse of the pandemic in Lancaster County has been so steep in the past two weeks that our research group thought it worthwhile to share the positive news of what is happening now, rather than at month's end.
All significant measures of the virus have trended down to levels not seen since the first days of the pandemic:
New cases are being reported in single digits – just four in the entire county on Tuesday.
Only 14 people are hospitalized at Penn Medicine LGH and Wellspan Ephrata.
Only three county residents have died from the virus over the past 14 days, a far cry from the one-a-day or six-a-day average number of deaths in past months.
And, notably, this decline has occurred in the aftermath of the Memorial Day celebrations and amid broad relaxation of the rules governing mask wearing, social distancing and restaurant operations.
The chart below shows the trend far better than words can describe.
The virus is not wholly gone. Conceivably it could come back in some mutated form. It still poses some risk for unvaccinated individuals with weakened immune systems.
But for now, as the chart shows, COVID-19 no longer poses a threat to the vast majority of this county's half-million residents.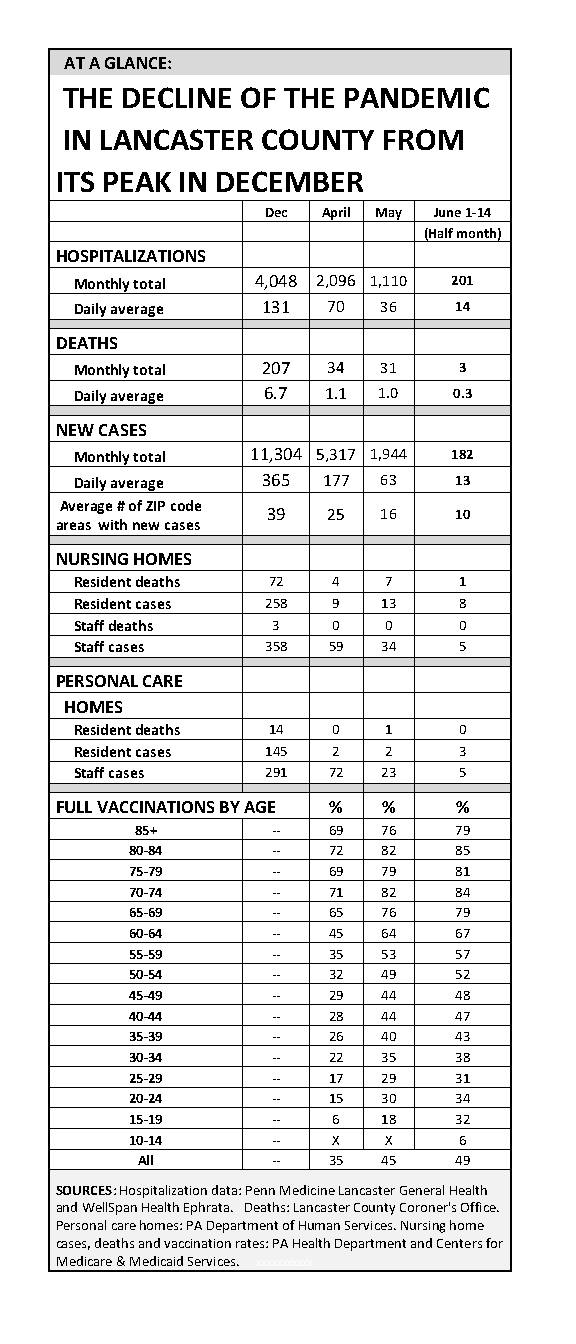 This summary has been compiled by researcher Erica Runkles, sociologist Mary Glazier and journalist Ernest Schreiber. Sources are listed on the chart.