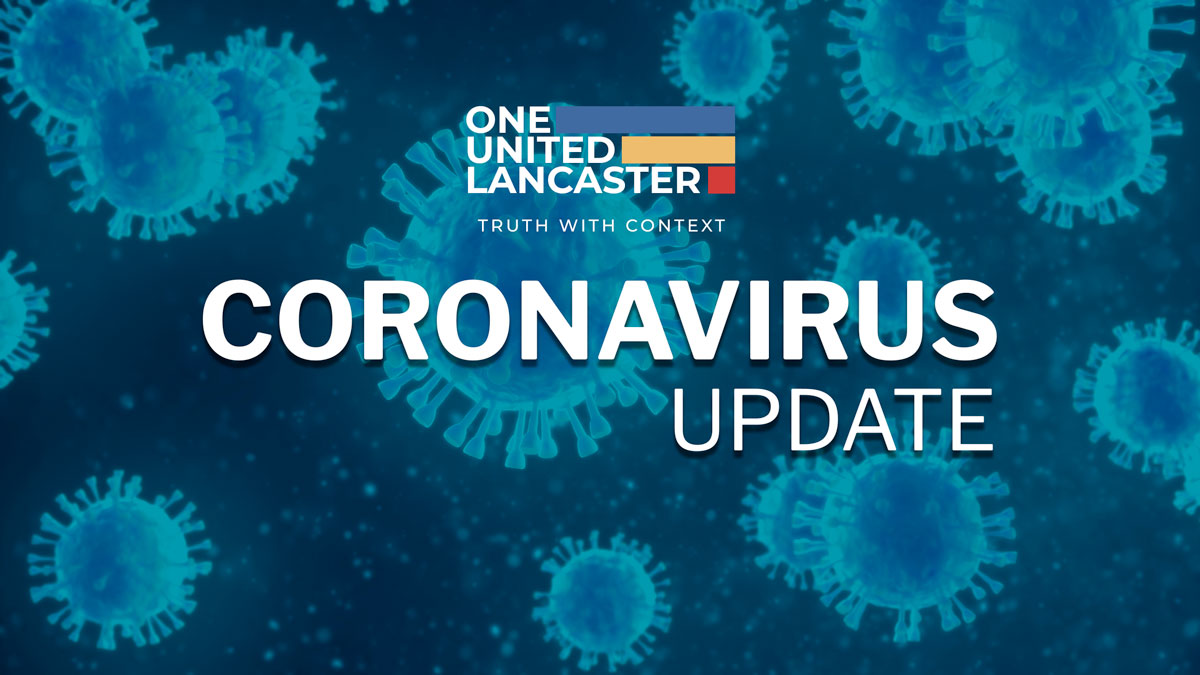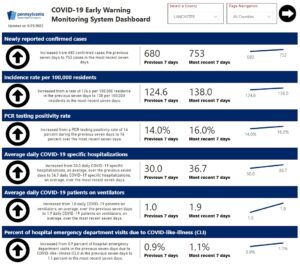 The rate of increase of Covid-19 cases in Lancaster County appears to be slowing, according to the latest state data.
Wednesday's update to the Covid-19 Early Warning Monitoring System Dashboard indicates 753 new coronavirus diagnoses here over the previous seven days, versus 680 new cases the week before that. That's a week-over-week increase of 10.7%, much lower than the previous increase of more than 30%.
Along the same lines, average hospitalizations increased by 22%, from 30 to 36.7, versus the previous week's increase of 50%.
As of Friday, there were 34 coronavirus inpatients in Lancaster County hospitals, according to state data, of whom four were in intensive care and one was on a ventilator.
The state has recorded four more Covid-19 deaths in Lancaster County since last week, bringing the total for May to 10, one more than the nine recorded for April. There were 13 Covid-19 fatalities in March.
The Mayor Clinic's median forecast for Pennsylvania shows cases continuing to trend gradually upward over the next two weeks.
Nationwide, an average of 110,000 new Covid-19 cases are being reported daily, up by 26% over two weeks ago, according to the New York Times. Hospitalizations are up 29%, and deaths are holding steady at around 350 a day.
Public health experts say an increasing number of cases are not being recorded, but say that's not necessarily a cause for concern.
Given current levels of immunity, along with decreased transmission potential as people increasingly spend time outdoors during summer, they don't expect significant near-term increases in hospitalizations or deaths.
According to NPR, Penn State infectious disease specialist Maciej Boni, reimposing mask mandates or other preventive measures might be warranted this fall and winter, when he predicts "a much more dangerous surge."