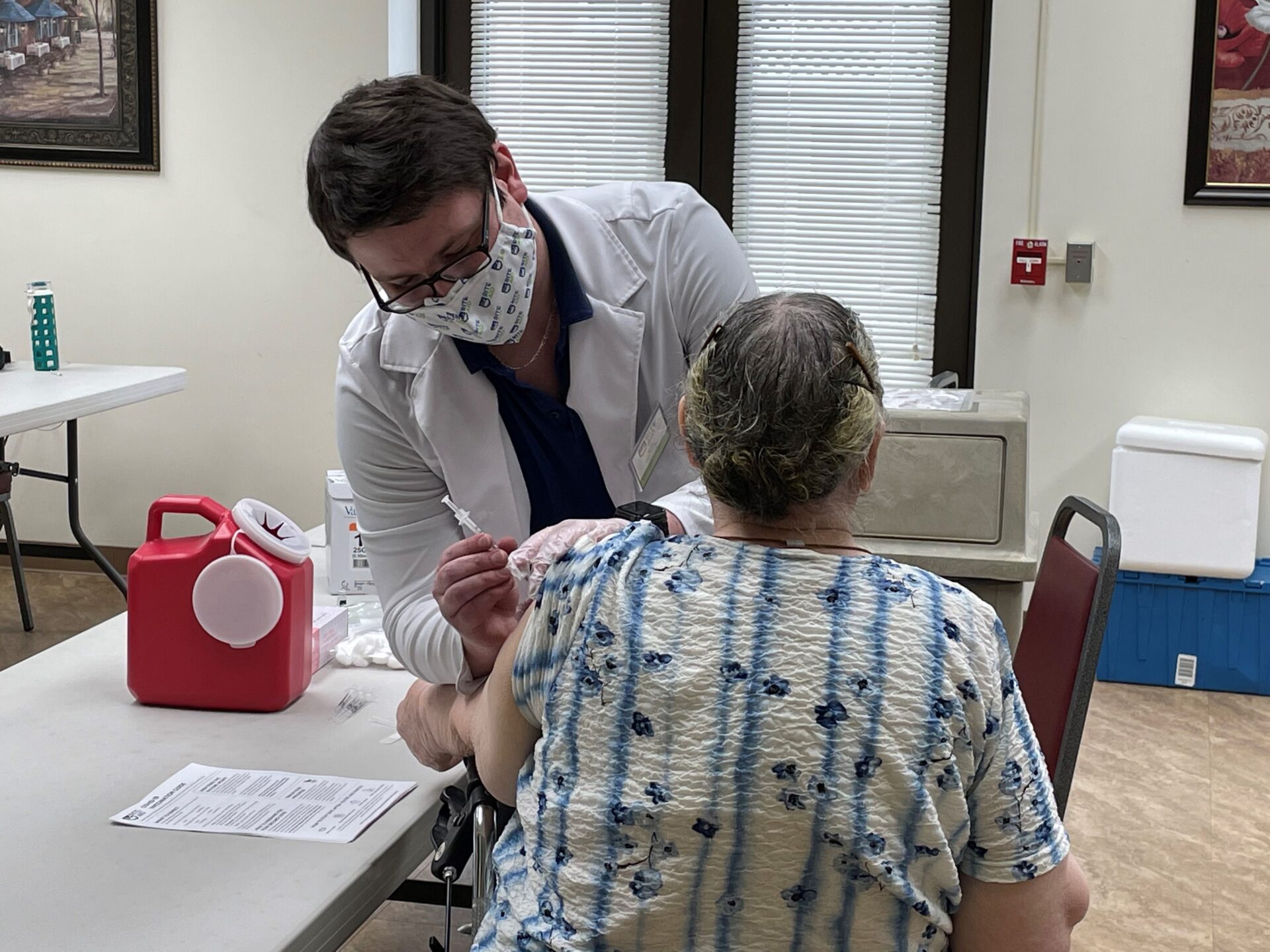 Residents living in senior housing in Columbia were able to get their first dose of the Covid-19 vaccine on Wednesday without having to leave their complex.
HDC MidAtlantic partnered with Rite Aid pharmacy for a COVID-19 vaccination clinic at Trinity House Apartments and St. Peter Apartments. The clinic was for both residents and staff.
Debbie Gable, vice president of Resident Services for HDC said, "Residents have been asking for a long time if we could be able to help them get the vaccine. (There are) so many barriers with registering online, and some people don't have transportation to get to some of the sites that are offering it."
Residents were happy to get the vaccine. One of them, Linda Soto, said, "I was very anxious to get here. I just want to be safe. I feel I did the right thing, and I'm glad, and I'll never regret it."
Overall, 80 people received their first dose of the Pfizer vaccine during the clinic.